Esan Classic, the new northeastern Thai-focused restaurant from the team behind local chain Lers Ros Thai, opened this weekend with a celebration on Friday in the Tenderloin.
Chefs Tom Silagorn and Chanon Hutasingh hosted a gathering to unveil their new space inside 739 Larkin St. (at Olive)—appropriately, on the north side of the street, just across the street from their flagship.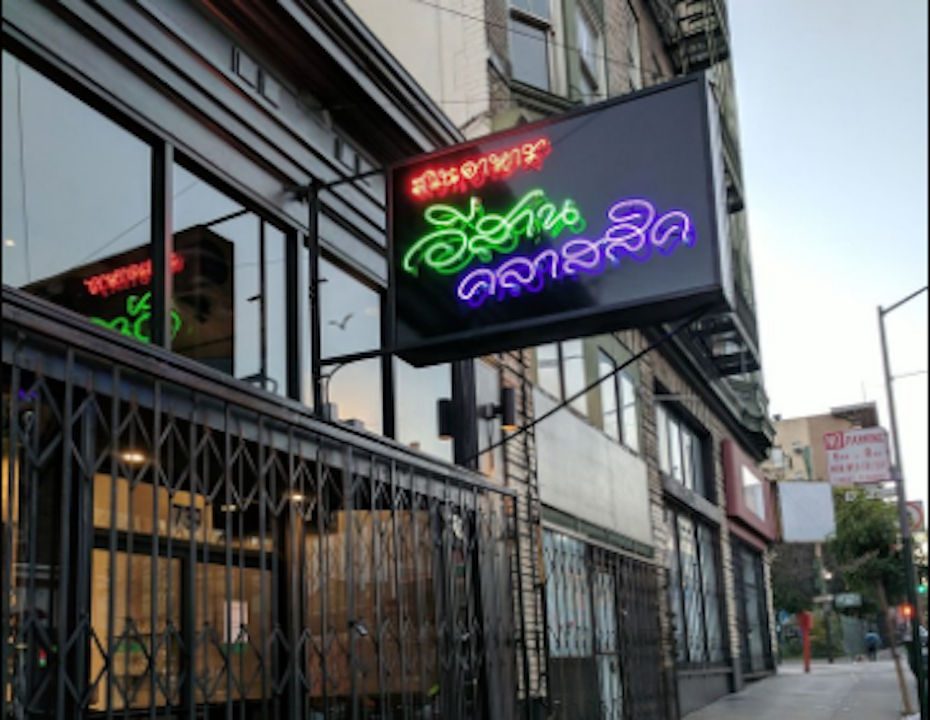 As we previously reported, the new restaurant occupies the former Olive restaurant, as well as the empty space next door. Extensive retrofits and renovations were necessary to open up the restaurant to its current design.
The space features high ceilings, simple furnishings, and large wall art reminiscent of Patrick Nagel.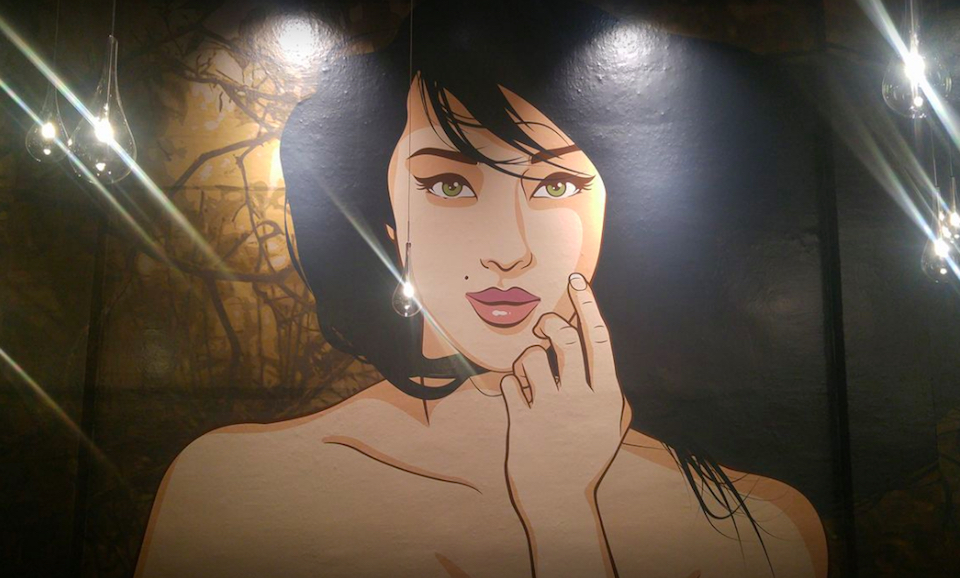 According to the partners, "Esan" describes both the Thai-Laotian people who live in northeastern Thailand, as well as the region itself. Silagorn—who owns Lers Ros Thai—and Hutasingh are both natives of Thailand.
The opening night menu offered a chefs' selection with an impressive assortment of appetizers, soups, salads, and main courses.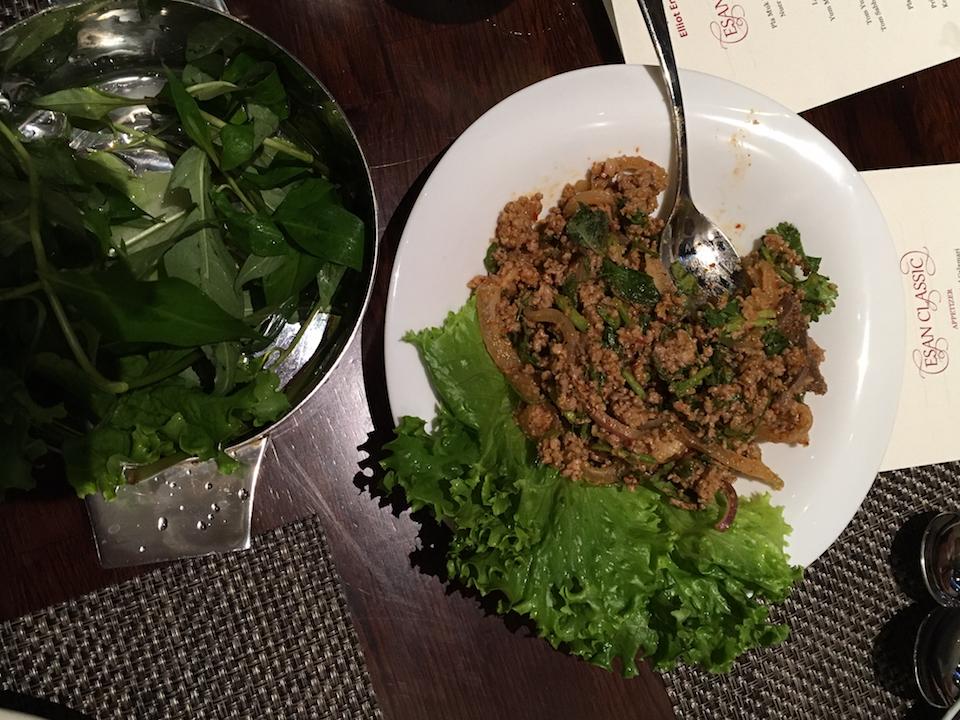 Classic Esan's menu includes soups and curries with clear broths—like Tom Yum Pla Kao, a hot and sour soup with fresh cod—instead of the rich, coconut milk-based curries associated with most Thai foods.
Similar to Lers Ros Thai, the house menu has a diverse range of options, with selections like pork larb (ground pork salad), turmeric sausage, crispy catfish, and a grilled pork omelette.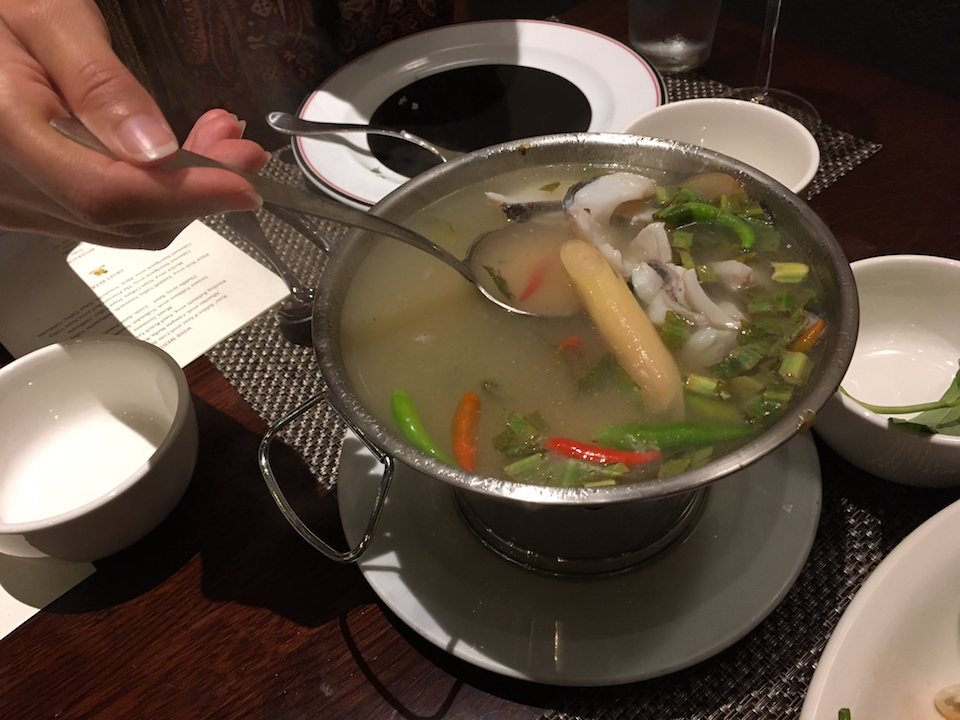 Dishes also include grilled and roasted fish, meats, sticky rice, but note that Esan Classic uses a thicker, stronger fish sauce than is found in most US Thai restaurants. The bar program includes a selection of beer, wine, and sake.
Esan Classic (415-800-7979) is open for lunch from 11:00am-4:00pm every day, 5:00pm-midnight Sunday through Thursday, and 5:00pm through 2:00am on Friday and Saturday.