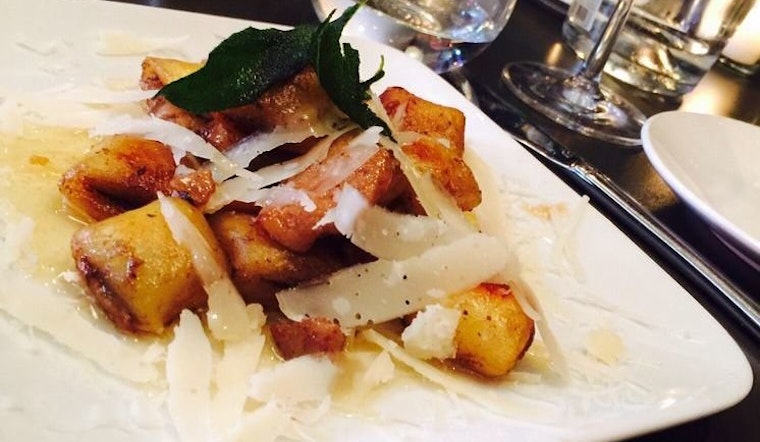 Published on September 20, 2017
Serving Italian fare and more, a new restaurant called AltoVino is in the works at the former Mason Pacific space, located at 1358 Mason St. (and Pacific) in Russian Hill. 
Tablehopper reported that AltoVino is the newest project for restaurateur and sommelier Claudio Villani, who also owns the popular InoVino at 108B Carl St. (between Cole and Stanyan Streets) in Cole Valley.

After a small kitchen fire forced the closure of Mason Pacific for four months, followed by head chef Max Mackinnon's departure, owners Jay and Shannon Thomson decided to close up shop in July and focus on other business ventures and family instead.
That freed up the space for AltoVino to move in.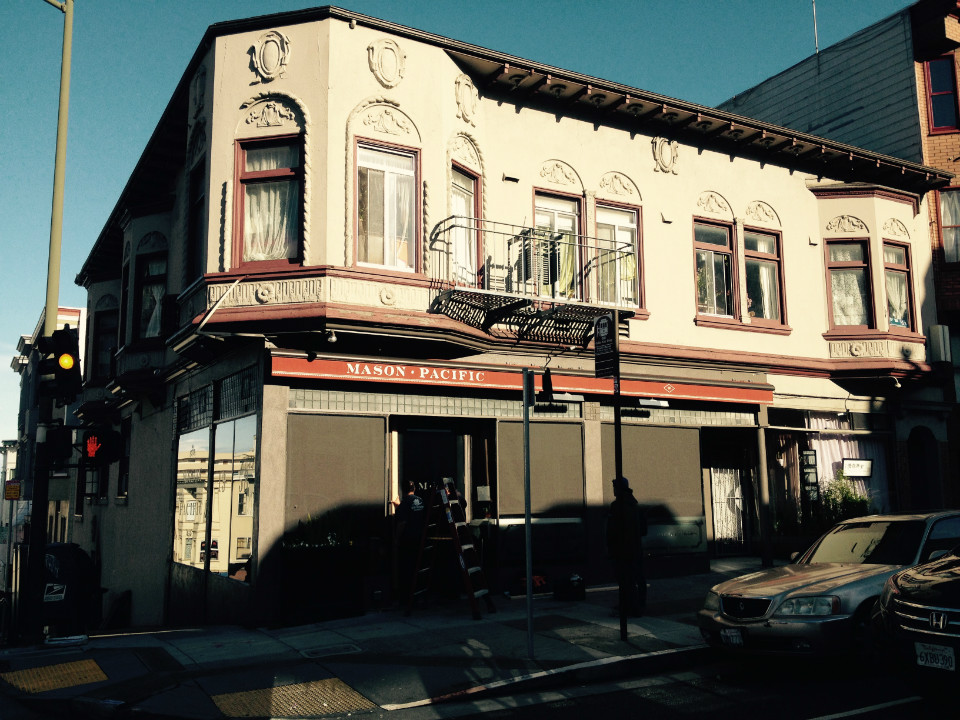 Villani told Tablehopper that because the restaurant was in such good condition—the kitchen was redone and the dining room repainted after the fire—he'll only make a few cosmetic adjustments. That includes possibly lowering the bar to make it more it more inviting, and replacing the high seating that lined the front room windows with banquettes instead. 
Villani is also bringing InoVino's head chef Nick Kelly with him to the new spot. Kelly had previously worked stints as chef de cuisine at Barbacco Trattoria and sous chef at Perbacco Ristorante, where the two first met. 
On the menu, expect to see seasonal and regional Italian fare, as well as familiar appetizers already popular at InoVino, like a house-made Sonoma foie gras torchon and chicken liver pâté alla Toscana. 
With plans to make artisanal dry pasta on site, Villani said that he'll serve several pasta dishes as well. He's also toying with the idea of creating table-side dishes for the menu, like bistecca alla fiorentina, also known as steak Florentine. Look for a rotating seasonal risotto on the menu, too.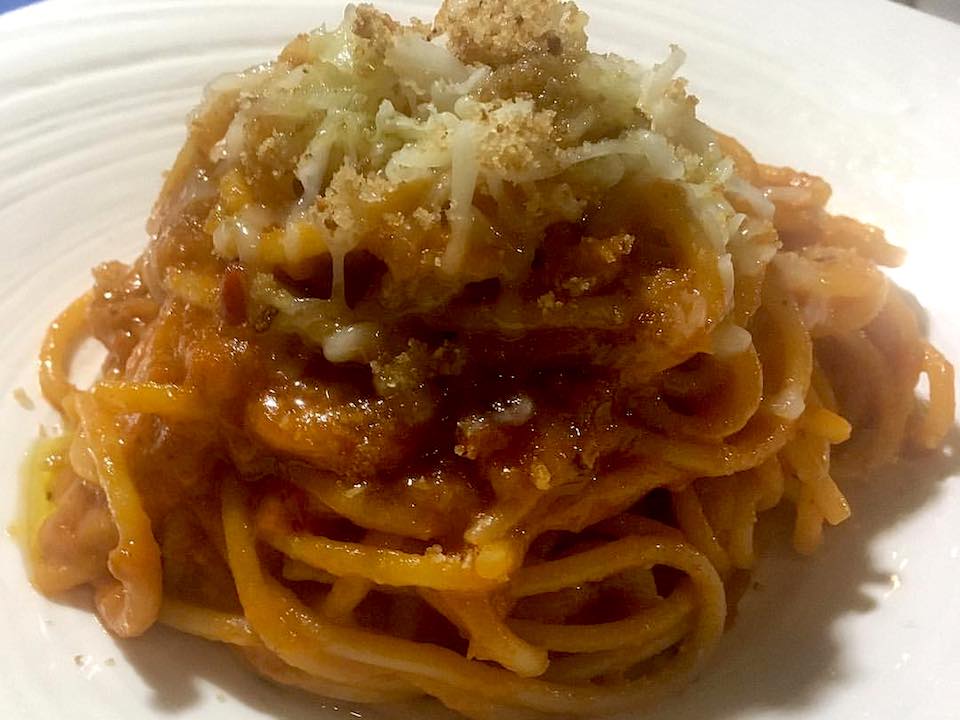 As for libations, expect to see an all-Italian list of wines and an array of apertivi and vermouth options served as cocktails and more. 
If all goes to plan, Villani hopes to open the doors some time in December. We'll keep you posted when more details are solidified.