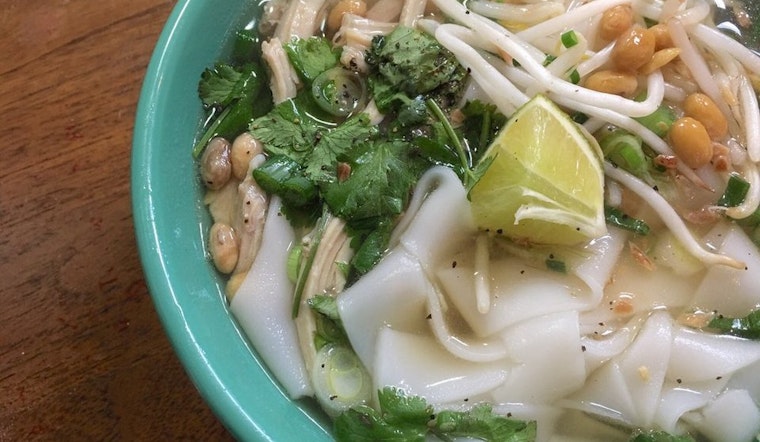 Published on September 25, 2017
In this edition of Oakland Eats: a pop-up Cambodian spot finds a home, a Thai-style drinkery is born, a donut shop is set to debut in a former bodega, Hawker is revived, a popular local brewery calls it quits, and more food-related news.
Openings
Nyum Bai: 3340 E 12th St., Ste. 11
A new Cambodian spot called Nyum Bai is heading to the former Half Orange space in Fruitvale Village.
According to the Tablehopper, owner Nite Yun will open her first brick-and-mortar location after a successful run at the La Cocina incubator kitchen in the Public Market in Emeryville.
Customers can expect Cambodian comfort food and noodle soups like kuy teav phnom penh with rice noodles and minced pork, short rib red curry with coconut milk and potatoes, and num pang sandwich with lemongrass beef or coconut pork. 
Nyum Bai's pop-up menu offers a preview of coming attractions; hours of operation haven't yet been announced.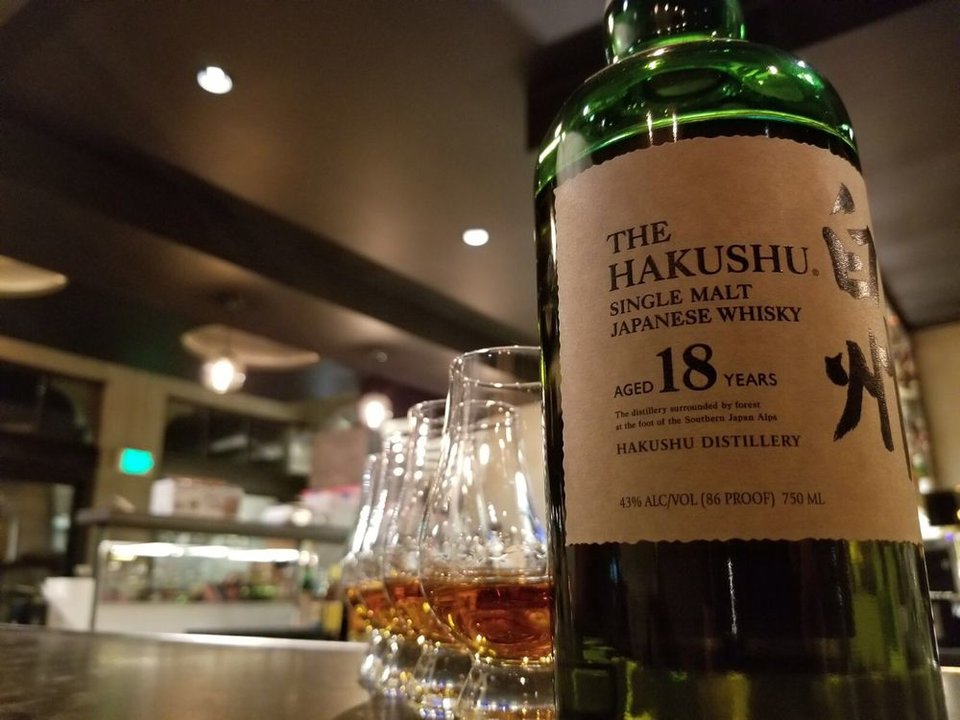 Chai Thai Bar: 4395 Piedmont Ave.
Berkeleyside's Nosh reports a new eatery is in its soft-opening phase at the former Adesso space, now called Chai Thai Bar. 
Brought by the folks behind Chai Thai Noodles in Oakland (545 International Blvd.) and Hayward (20955 Mission Blvd.), the new spot serves Thai and Laotian small plates like fried quail and lao sausage, as well as Thai-inspired signature cocktails, draft and bottled imported beer.
The pub opened on September 22nd and will be open 5pm–1am daily.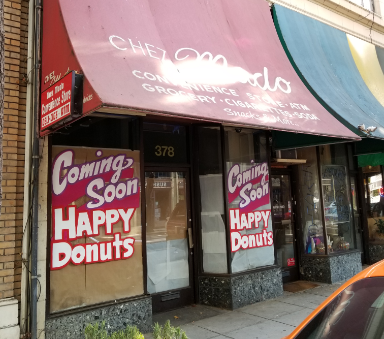 Happy Donuts: 378 17th St. 
Hoodline tipster extraordinaire Al M. reports a new donut shop is arriving to the former Chez Mado convenience store space. 
Happy Donuts will feature locally roasted coffee beans along with in-house prepared sinkers. Al M. said owners are currently overseeing a renovation, with about 35 percent of the work completed. If all goes well, the shop will open in late October.
Relocating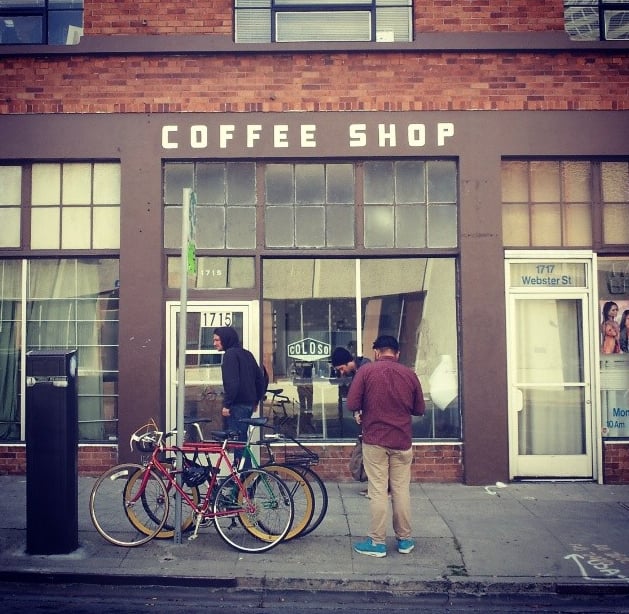 Coloso Coffee: 917 Washington St. 
Coloso Coffee is moving, according to an article in the Eastbay Express. 
Due to construction plans for a 25-story residential building on the 1700 block where the café currently sits, the coffee shop was forced to look for space elsewhere. 
The owners plan to move into the former End Game Café space at Swan's, which closed earlier this year. Some light renovation is underway at the new spot, and if all goes well, look for a mid-to-late October debut.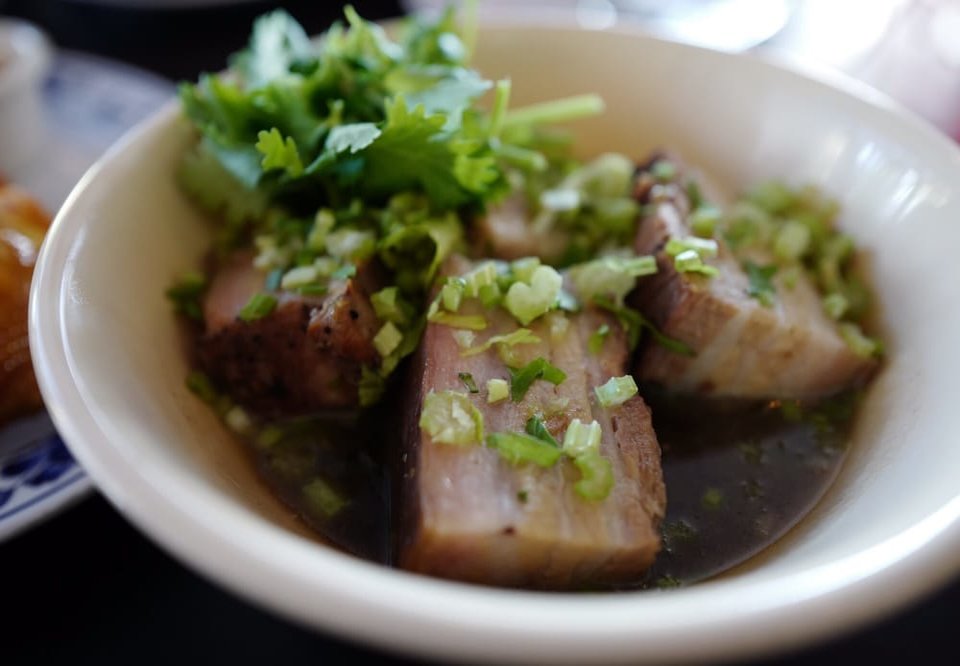 Hawking Bird: 4901 Telegraph Ave. 
Hawking Bird—a revival of Uptown's former Hawker Fare—is set to move into the former Blackwater Station in Temescal.
According to Eater, the owners are planning to serve similar dishes as before, including its popular khao mun gai poached chicken and rice. Restaurateur James Syhabout said he won't be recreating the menu entirely. "I don't want to do Hawker Fare all over again," he told the Chronicle. "You just can't."
Closing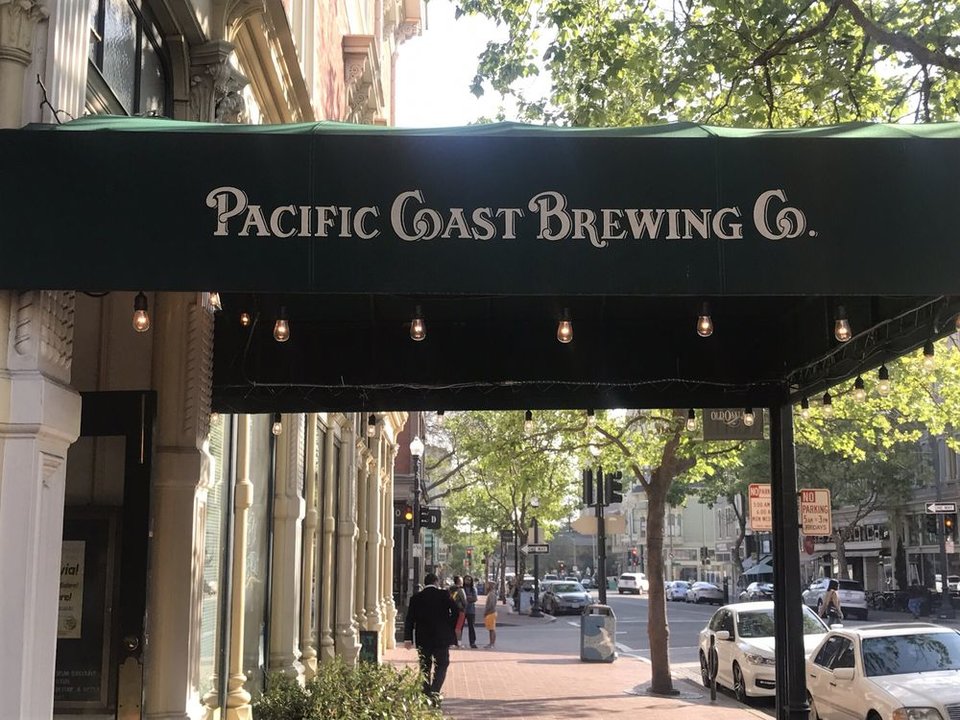 Pacific Coast Brewing Co.: 906 Washington St. 
Eastbay Express is reporting that Pacific Coast Brewing will shut its doors in November after 29 years.
Citing uncertainty with its lease as the main reason for closing up shop, co-owners Steve and Laura Wolff also pointed to "the rapid changes coursing through the Bay Area's restaurant industry."
The brewery is bringing back some popular favorites from years past in the final months, and will host a four-day long "last anniversary" celebration October 19th-22nd.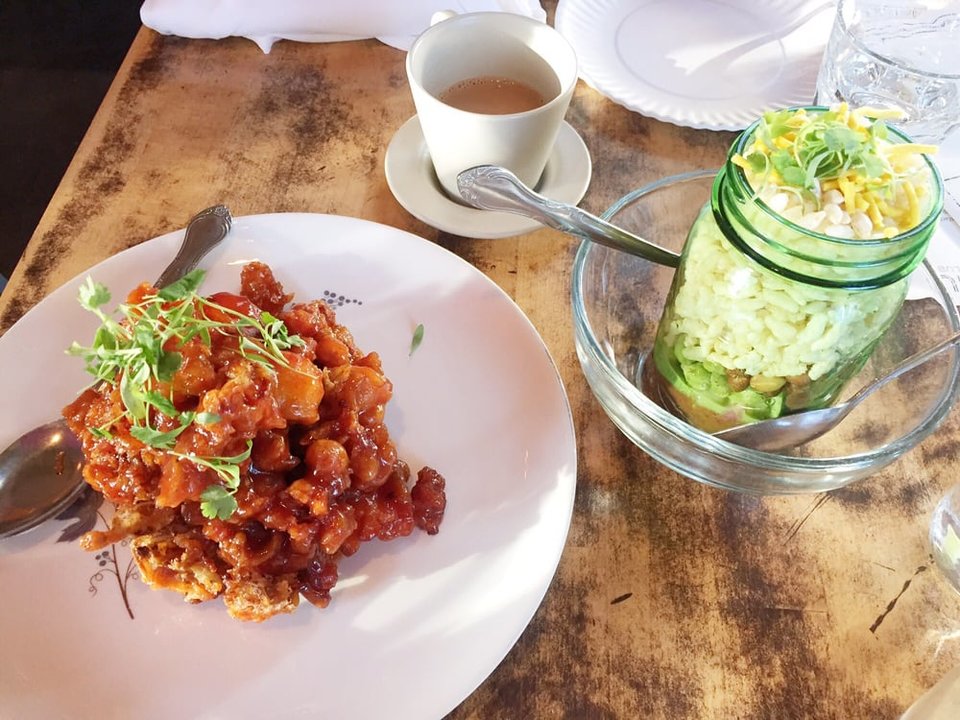 Juhu Beach Club: 5179 Telegraph Ave. 
Owner Preeti Mistry recently told Inside Scoop that she's planning to close the Indian street food eatery in the coming months. But fans need not worry; she hopes to open another pop-up version in San Francisco sometime in the near future. 
Mistry also wanted to work on other projects, such as a forthcoming cookbook in the works. She also runs Navi Kitchen in Emeryville (5000 Adeline St.), which serves similar fare.
"It's always one of those hard business decisions that you have to make. It's bittersweet," Mistry told Inside Scoop. "It's been an amazing run."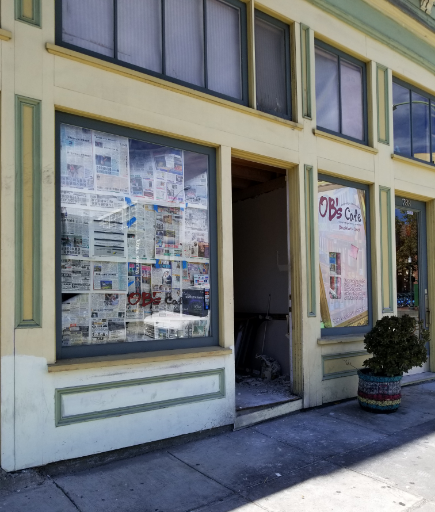 OB's Coffee Café: 729 Washington St. 
Lastly, Al M. told us that OB's Coffee Café is no longer. The windows are papered over and renovation work is underway, he reports.
"I asked a person that appears to be an owner [of a business next door]," but they wouldn't reveal what may potentially be taking over. We'll let you know when we hear more. 
Thanks very much to tipster Al M.!  Have you come across a new restaurant (or one that's closed) in Oakland? Text your tip and a horizontal photo to 510-757-9959. If we use your tip, we'll give you credit.