The Planning Department is pushing back on a proposal to build housing at 3310 Mission St., the former Cole Hardware store site that was destroyed in a June 2016 fire.
While current plans are acceptable, officials are encouraging the developer to add two additional stories to make room for affordable housing.
As proposed, 3310 Mission would be a four-story, 45-foot-tall building with a new store on the ground floor and eight units of market-rate housing above—a plan District 9 Supervisor Hillary Ronen said she endorses.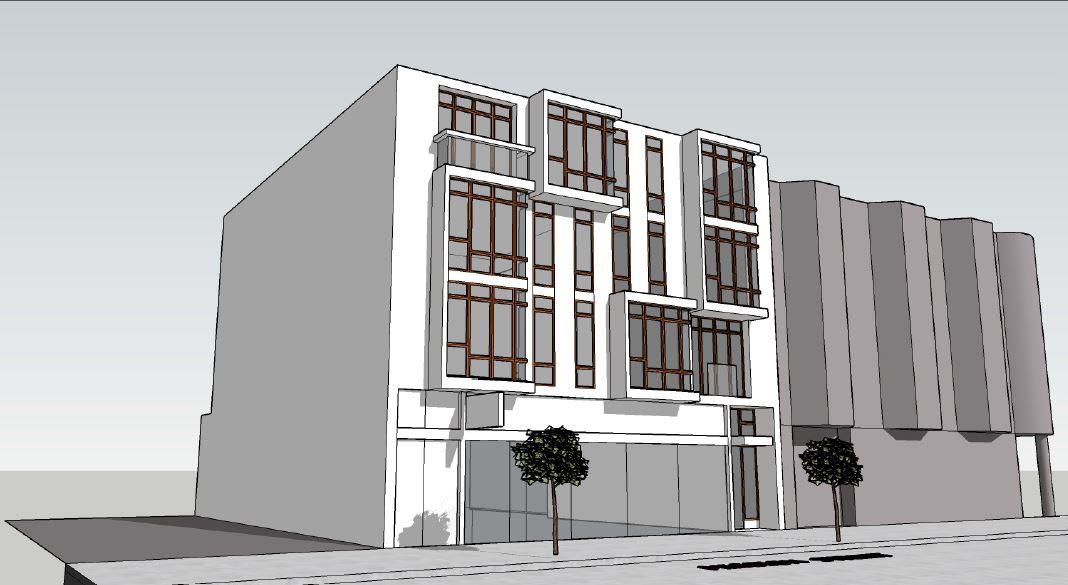 However, as Socketsite first reported, the Planning Department's preliminary project assessment concluded that the site could include affordable housing if the developer took advantage of HOME-SF, a new law that allows developers to create taller buildings in exchange for adding permanently affordable housing.
In the case of 3310 Mission, adding two more stories could create 16 to 20 affordable units, and "three to eight market-rate units above what is currently proposed," the department concluded.
Planning's Preliminary Project Assessment for 3310 Mission notes:
The Project is located in one of the most transit-rich corridors in San Francisco, adjacent to the recently completed 14-Mission Rapid Project (the "Mission Red Lane") and within a 15-minute walk to the 24th Street BART station. Therefore, the Department would strongly encourage the Project Sponsor to maximize the parcel's density and to provide the required amount of affordable housing.


The current proposal to build 8 units would reach the density limit established within the parcel's NC-3 zoning district, but is well under the density that would be allowed if the Project Sponsor employs the HOME-SF bonus. The HOME-SF bonus would lift the density restriction in the parcel and grants two additional stories, which would allow the Project to have at least 16 and potentially 20 or more units. HOME-SF requires that 30% of the units be reserved for low- and moderate-income households, which means that maximizing density under the program could yield 3 to 8 market rate units above what is currently proposed."
Under HOME-SF, 40 percent of a building's units must be at least 2 bedrooms.
A single person making $44,400–$88,750 meets the income guidelines for renting an affordable unit; to buy, that individual would need to earn $64,550–$104,950 each year.