In a refurbished space at 711 Geary Street (near Leavenworth), a new restaurant is putting contemporary twists on authentic Korean fare.
Barnzu literally means "to eat while drinking," restaurant partner Nathan Choi told us. 
"The French have bistros, the Spanish have tapas, the Japanese have zakayas, and in Korean, its 'barnzu,'" Choi said.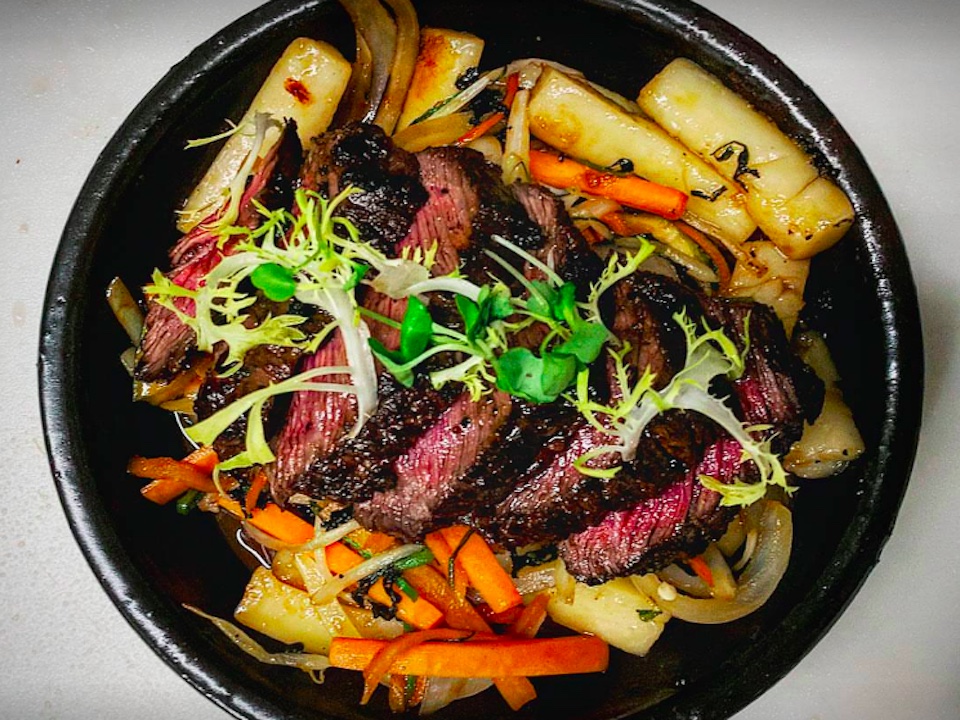 As we previously reported, the new restaurant is a collaboration between Choi, Jae Jung—Choi's partner in the well-known, fried-chicken-focused Kokio Republic food truck—and Min Choe, owner of Sushi Hon in the Mission and  Tamashisoul Sushi in Cow Hollow.  
Barnzu's chef, Sam Ho, is Korean and studied at the Culinary Institute of America. He has also previously worked in well-known San Francisco restaurants, including SPQR.
Choe, whose existing restaurants are focused on sushi, is excited to offer authentic Korean flavors. With Ho adding new twists to the dishes, Choi said Barnzu is "contemporary Korean."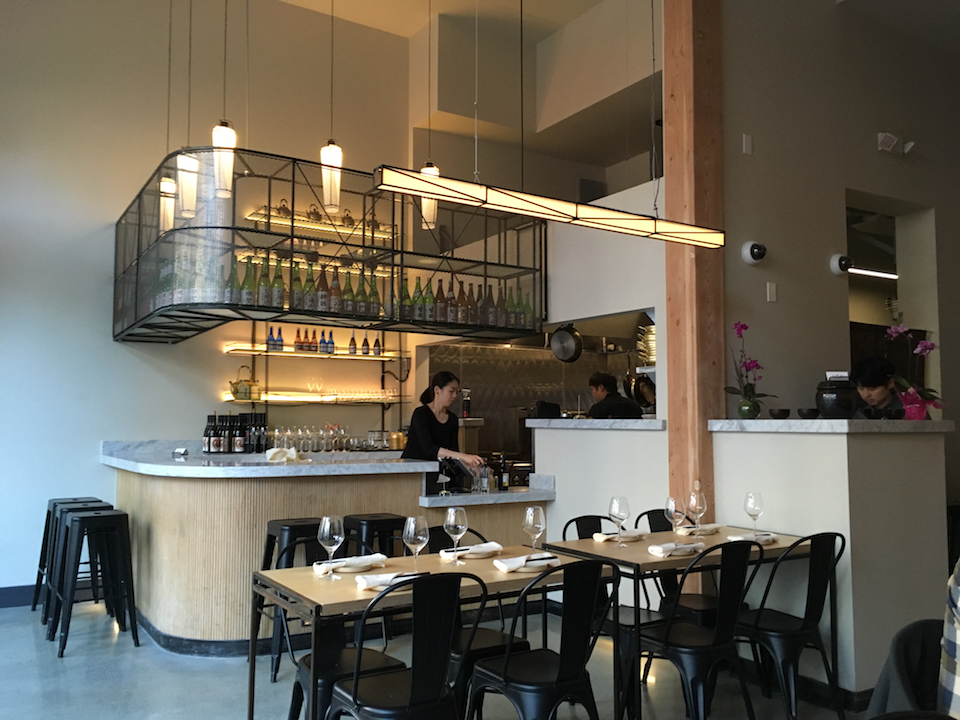 The restaurant not only merges new and old Korean flavors and dishes, but also what were two separate spaces — a flower shop and a laundromat — at 711 and 713 Geary St. 
The 100-year-old brick uncovered along the wall of 713 Geary set the stage for most of the restaurant's design, said Ron Stanford, principal with Step 3 Studio. 
Stanford and his team worked to uncover the brick and refurbish much of the metal along the front of the building.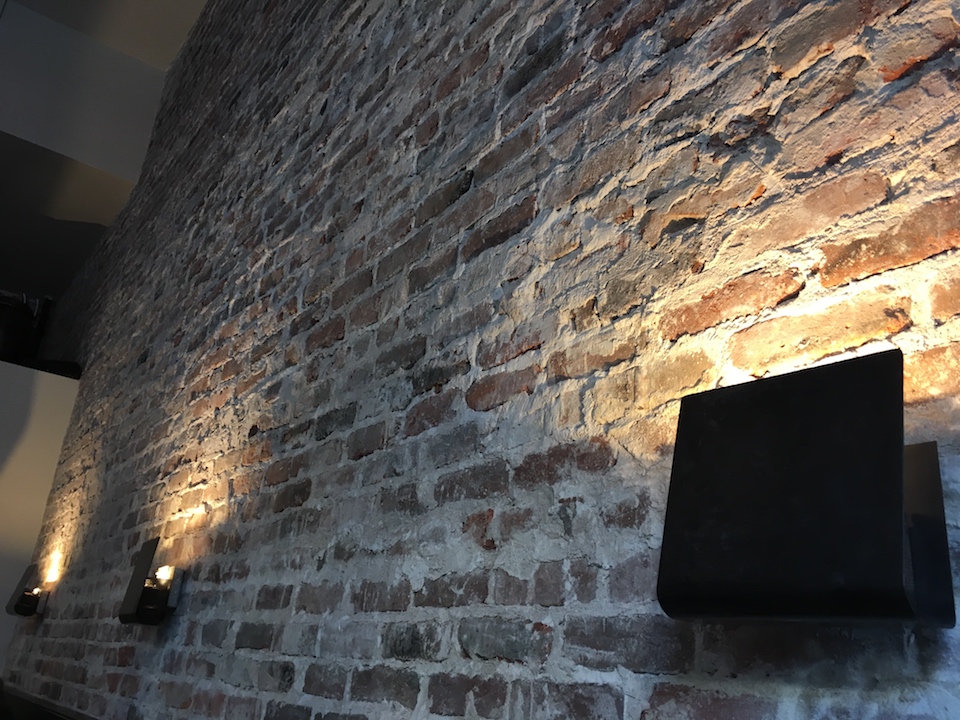 The Step 3 Studio team also custom built most of the fixtures — benches, tables, lights, and the bar — to compliment the brickwork, which is part of the original structure. 
Stanford said that he and Choe realized the space's value the first time they saw the location, with neighbors Elephant Sushi and Mensho Tokyo.
The Tenderloin is seeing a surge of new eateries and attracting new traffic, Stanford noted. Even though "we aren't starting anything new here," it is an exciting time to join the neighborhood, he said.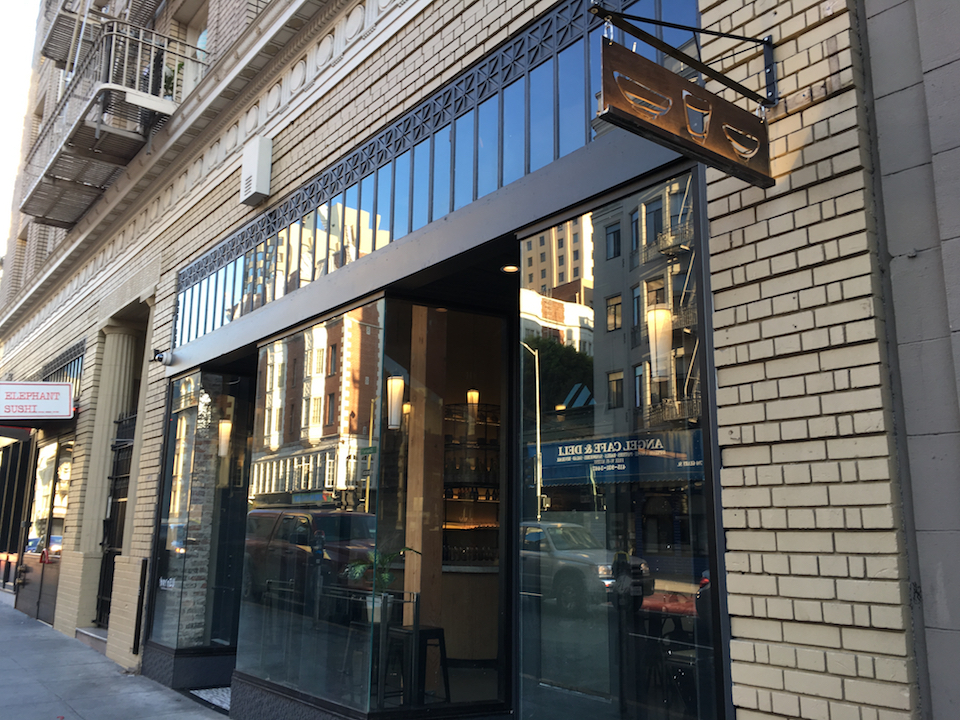 The menu is still in flux, but it will definitely feature Korean fried chicken, which will come with a drumstick and a thigh, coated in housemade gochujang. 
On the lighter side, Barnzu offers a variety of small plates, seafood dishes, and savory pancakes with seafood or brisket. Its vegetarian options ($9-$13) include a sweet potato noodle dish (japchae) tossed with a variety of wild mushrooms and topped with a king trumpet mushroom steak.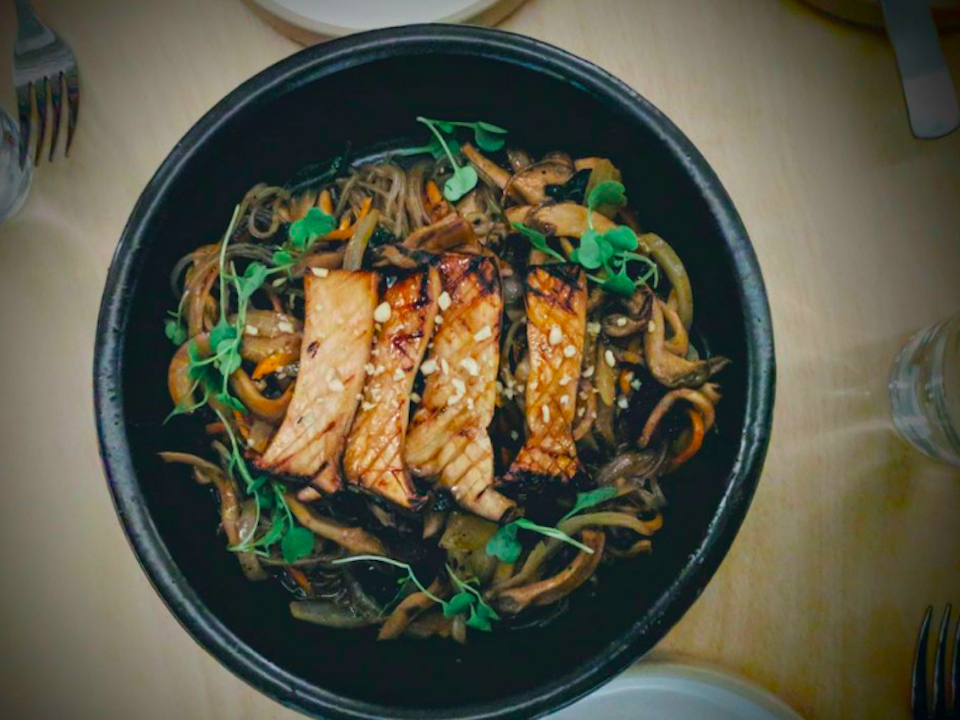 Other main dishes range from $14-$25, and include kimchi fried rice, bouillabaisse, and pork belly.
For drinks, Barnzu is pouring high-quality soju, as well as makgeolli, another type of Korean rice wine, and bokbunja, Korean raspberry wine. Its bar menu also features sake options, several Korean beers and a selection of French and Californian wines. 
Barnzu is currently in soft-open mode, and plans to fully open this week on either Friday or Saturday.
Reservations will be available through Yelp and Open Table. Barnzu will also offer take-out, but initially only for orders of its Korean fried chicken and fries.  The take out options, which may expand later, will also be available through UberEats, and possibly other delivery services.
Barnzu is open Tuesday to Thursday, 5:30pm-11pm, Friday and Saturday, 5:30pm-midnight, and Sunday, 5:30pm-11pm.