Castro San Francisco Patrol Special Police Officer John Fitzinger passed away on Friday Saturday, aged 61. Sunday would have been his 62nd birthday.
Fitzinger, a retired Contra Costa County deputy sheriff, was a Patrol Special for 15 years, taking over the Castro beat after Officer Jane Warner passed away from ovarian cancer in 2010.
The Patrol Special Police were formed in 1847 and incorporated into the city's charter in 1856. Supervised by SFPD, its members are appointed and controlled by the rules and procedures set forth by the Police Commission.
According to its website, Patrol Special Police "provide police patrol services to individual businesses, private homeowners, and associations. Our primary role is that of Public Safety and Law Enforcement."
Hoodline interviewed Fitzinger in 2015 as he patrolled the Castro to experience first hand what a day in his life was like.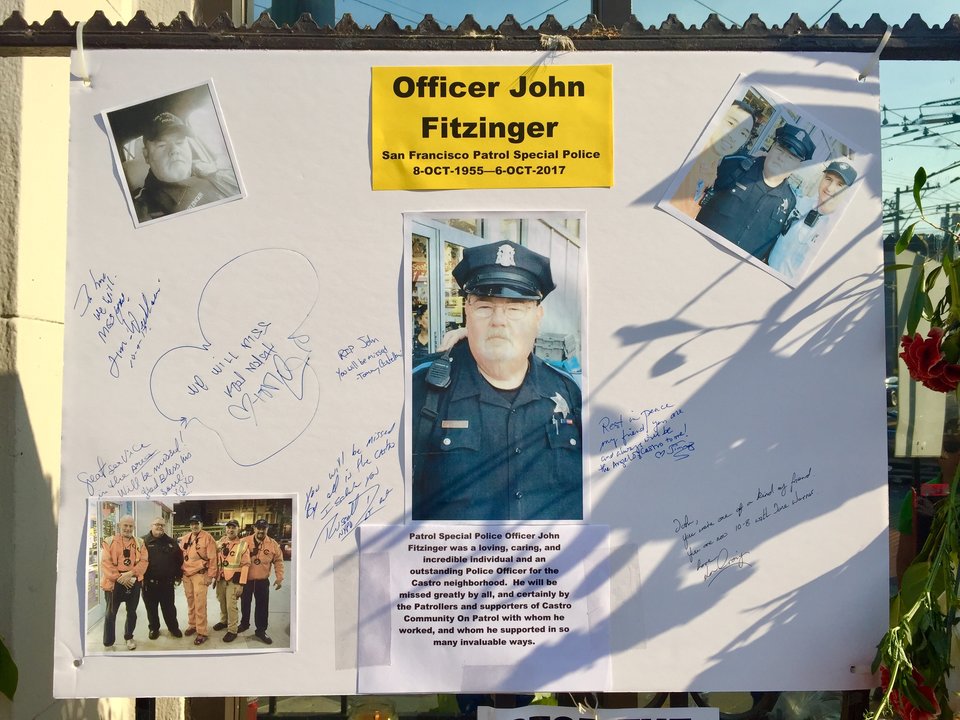 A memorial for Fitzinger has been created at 18th and Castro; last night, Castro Community on Patrol hosted a small remembrance ceremony.
Via phone, Patrol Special Police President Officer Alan Byard described Fitzinger as "a very nice and friendly person who always had a smile on his face. John was very devoted to the Castro and keeping it safe and clean. He will be sorely missed," he added.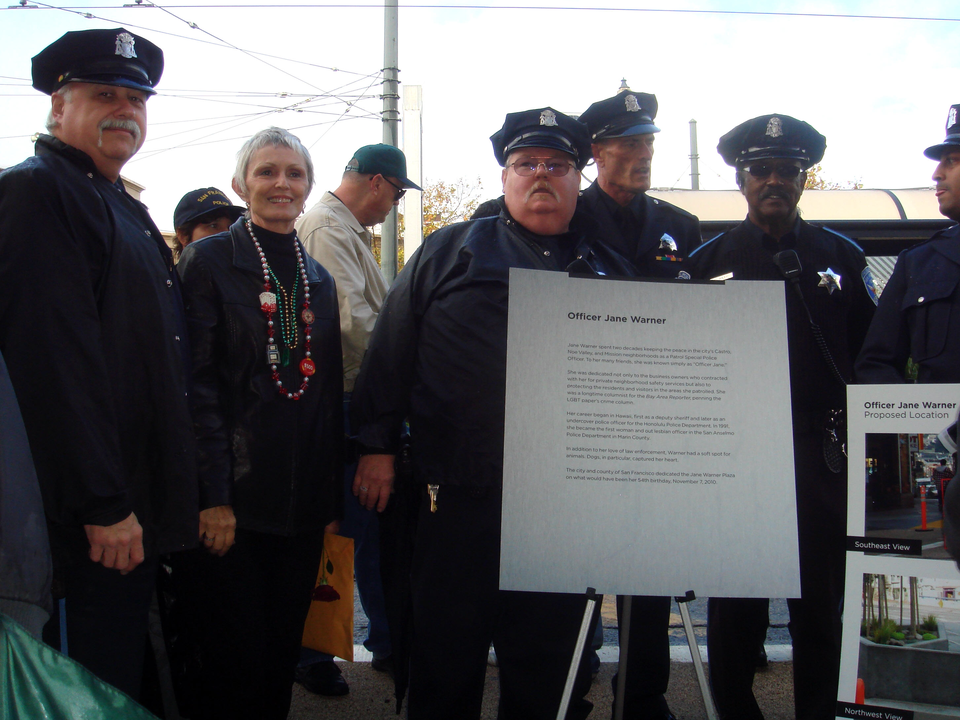 Byard said he'd like to see Cody Clements, one of Fitzinger's assistants take over his beat. "Clements has gotten a lot of praise of from local merchants and residents, and we're hopeful he will take control and continue to provide safety and excellent service to area."
District 8 Supervisor Jeff Sheehy told Hoodline that Fitzinger "was a tremendous positive presence in the Castro for many years and will be truly missed by the community."
Castro Community Benefit District's Executive Director Andrea Aiello shared the news of Fitzinger's passing with a statement on Facebook:
"It is with a heavy heart that I let all of you know that SF Patrol Special Officer John Fitzinger passed away yesterday. John was a fixture in the Castro/Upper Market community. He devoted his life to this neighborhood, always concerned, always willing to help and caring for all. A firm hand when necessary and a caring heart when called for. We will all miss John very much. Our hearts go out to his family. More information on a memorial service will be posted here as plans are developed."
Update 10/16:
Services for John Fitzinger will be held at 11am on Friday, October 20th at St. Paul's Church (221 Valley Street) in Noe Valley. A reception will follow at 531 Castro St. (The Patio Cafe).