After an extended hiatus, Fiesta on the Hill returns to Cortland Avenue on Sunday, October 22nd from 10am to 4pm.
Organized by the Bernal Heights Neighborhood Center and the Bernal Business Alliance, the fair will close the neighborhood's main thoroughfare to traffic so residents can browse a wide selection of food, locally made goods, games, live music, and other attractions.
Fiesta on the Hill raises funds for BHNC programs like senior lunches, affordable housing, and youth activities.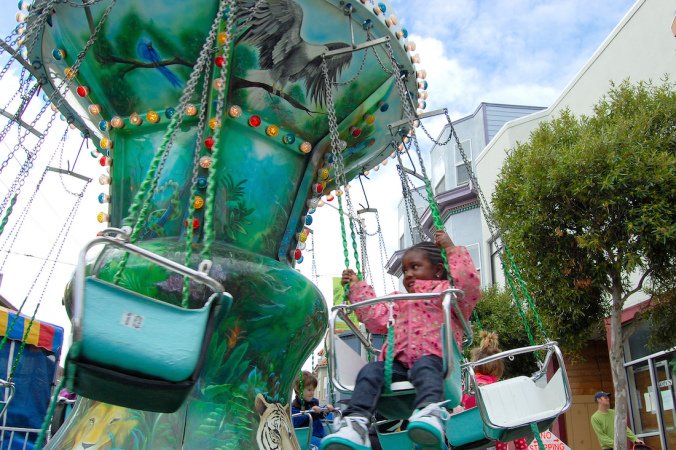 Live music will be provided by SF Jazz High School All-Stars Quintet, San Francisco Community Music Center Senior Choir, Bayonics Reggae Band, Fito Reinoso and his Cuban Songs, and the Adelante Salsa Band at the west end of Cortland Ave.
On the east side, a children's area with rides, face painting and other age-appropriate activities will take place. In the middle, attendees will find booths stocked with local crafts and goods, along with food vendors and trucks.
Visitors are encouraged to pop into a photo booth at Bernal Heights Neighborhood Center before stopping by their community engagement table to learn more about neighborhood safety, as well upcoming community events and activities.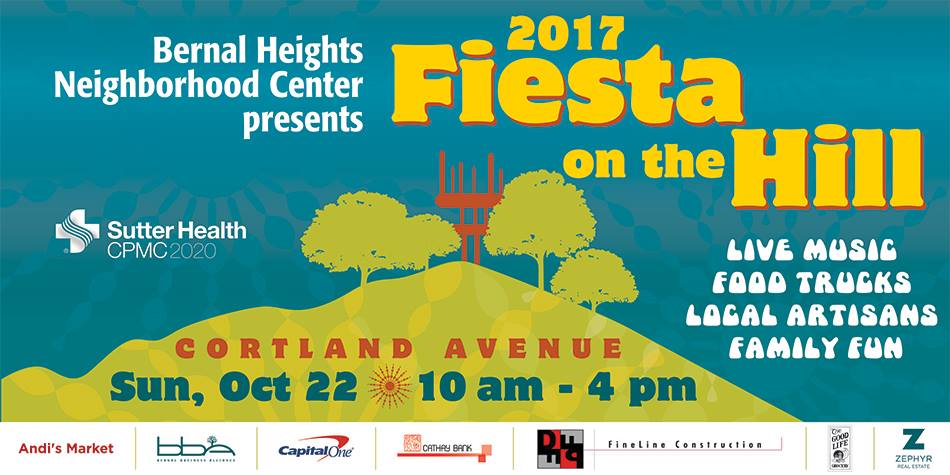 The Summer of Love is the theme for this year's Fiesta on the Hill, so attendees are encouraged to come dressed in their best vintage 1960s attire. Fairgoers who truly embody the Age of Aquarius will be invited on stage to receive prizes for best costume.
Bernal Heights merchants and restaurants will feature special offers all day and BHNC is selling commemorative T-shirts that can be tie-dyed on the sidewalk outside 12 Small Things. Adult sizes are $20, while kids' shirts sell for $15.
For a $5 donation to BHNC, attendees can purchase a raffle ticket to win prizes donated by Bernal Heights merchants. Tickets are on sale now at BHNC (515 Cortland Ave.) and on the morning of the Fiesta. Winning tickets will be drawn and announced throughout the day.