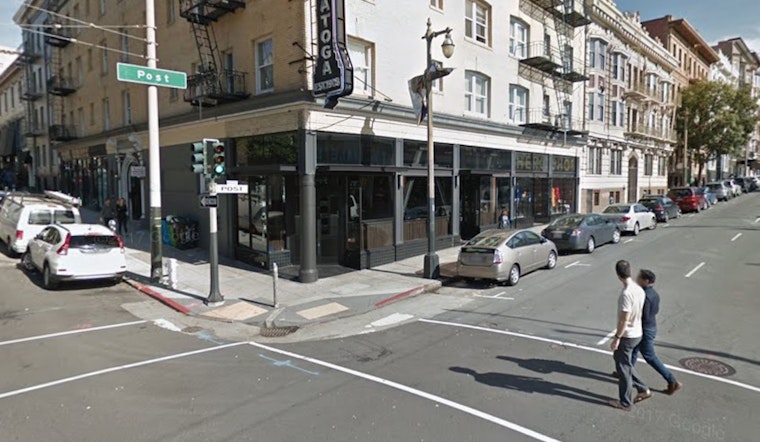 Published on October 11, 2017
A 24-year-old woman was critically injured in an early morning collision on the border of Lower Nob Hill and Polk Gulch.
As she was walking across the intersection of Post and Larkin streets at 1:39am, she was struck by a driver heading northbound on Larkin Street who then hit a parked vehicle.

The victim, whose name has not been released, was taken to a nearby hospital with life-threatening injuries. The driver, a 29-year-old man, was arrested.
Anyone who has information about this incident is encouraged to contact SFPD via the department's anonymous tip line at 415-575-4444, or text TIP411 with "SFPD" at the start of the message.
Here's why we usually don't include suspect descriptions in crime reports.