A new puppy-themed boba and crepery has debuted in Chinatown: Puppy Bobar at 1142 Grant Ave. (between Broadway and Jack Kerouac Alley) has set up shop in the former Applemeister computer repair and camera shop. 
Hoodline tipster extraordinaire Albertino M. reports that the business began in a shared space with the repair shop, but has since expanded and renovated before launching as a solo entity. The new spot is currently in a soft opening phase, he told us.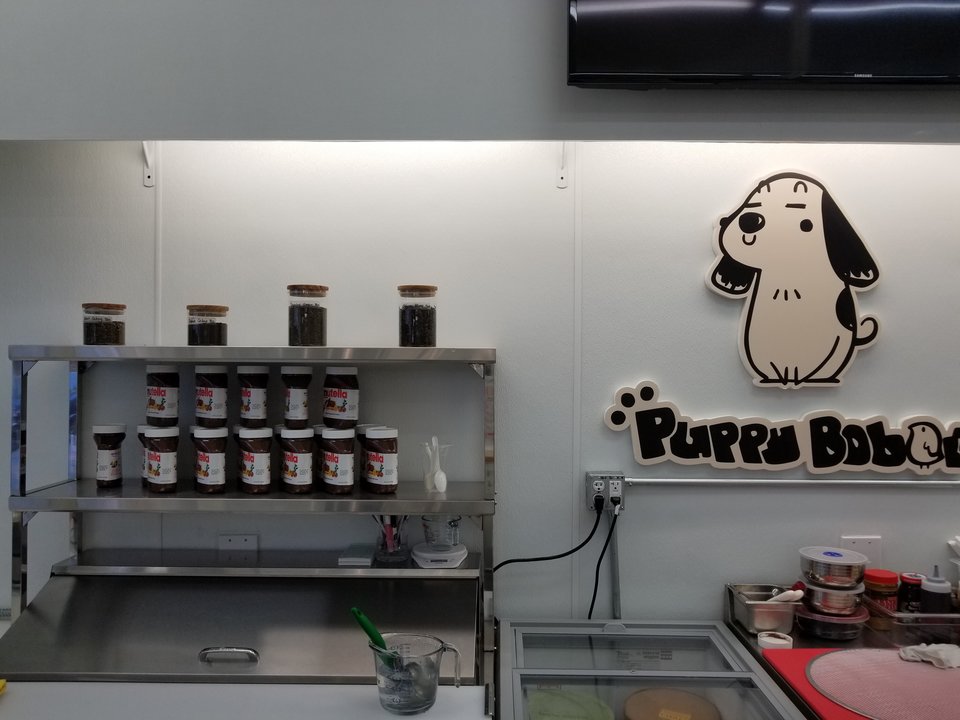 "They're officially open with its first day on October 7th," Al M. said. "The place was due to open in the summer, but due to upgrade and inspection technical issues, it was delayed."
The menu features savory, sweet, and ice cream crepes with a variety of fillings. 
On the savory side, look for crepes filled with ham, cheese and pineapple; tuna salad, lettuce, and seaweed; and smoked salmon with cream cheese. 
Sweet crepes come with fillings like strawberries, red bean paste, whipped cream, mandarin oranges with whipped cream and ice cream; banana with chocolate drizzle; and several flavors of ice cream.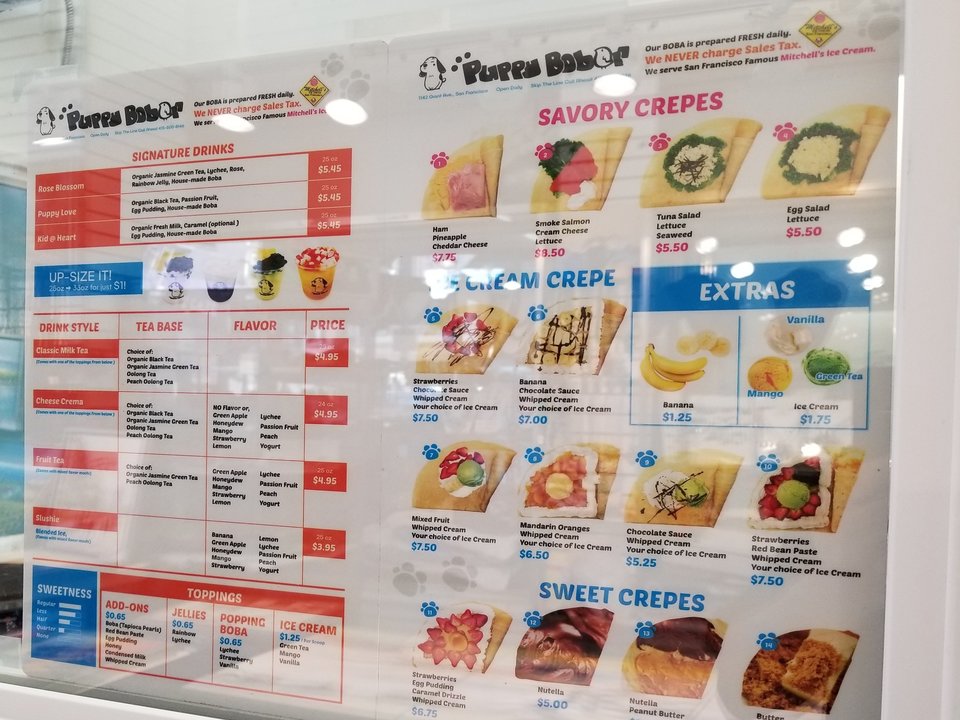 Puppy Bobar uses Mitchell's Ice Cream, with three flavors on offer—vanilla, green tea, and mango. 
The shop also serves classic milk teas and boba drinks with an array of extras to add in, like jellies, red bean paste, egg pudding, and more. 
Puppy Bobar is open daily from 10am–8pm. 
Thanks to tipster Al M.!  Have you come across a new restaurant (or one that's closed) in San Francisco? Text your tip and a horizontal photo to 415-200-3233. If we use your tip, we'll give you credit.