In this edition of Oakland Eats, a Malaysian spot changes direction, a hot pot joint teams up with a new concept eatery, a limited edition ice cream flavor is revealed, and a café and sandwich shop closes its doors. 
Restaurant Updates
Hotpot Factory: 366 8th St. 
Tipster extraordinaire Al M. reports that Chili Padi has transitioned from serving Malaysian fare to "preassembled hotpot," and has now rebranded as Hotpot Factory. 
Ownership remains the same, and when asked about the decision to change the menu direction, the owner said "the restaurant industry is changing and what has worked in the past," isn't any longer. 
The interior is uncha, but diners may now choose from small and large hotpot dishes prepared tableside, with an array of add-ons, like beef, lamb, seafood filet, Korean cheese and more.
Al M. also told us there's a daily lunch special, too, which includes a side of steamed white rice and sweetened iced or hot black and green tea. 
Hotpot Factory is open daily 11am–10pm.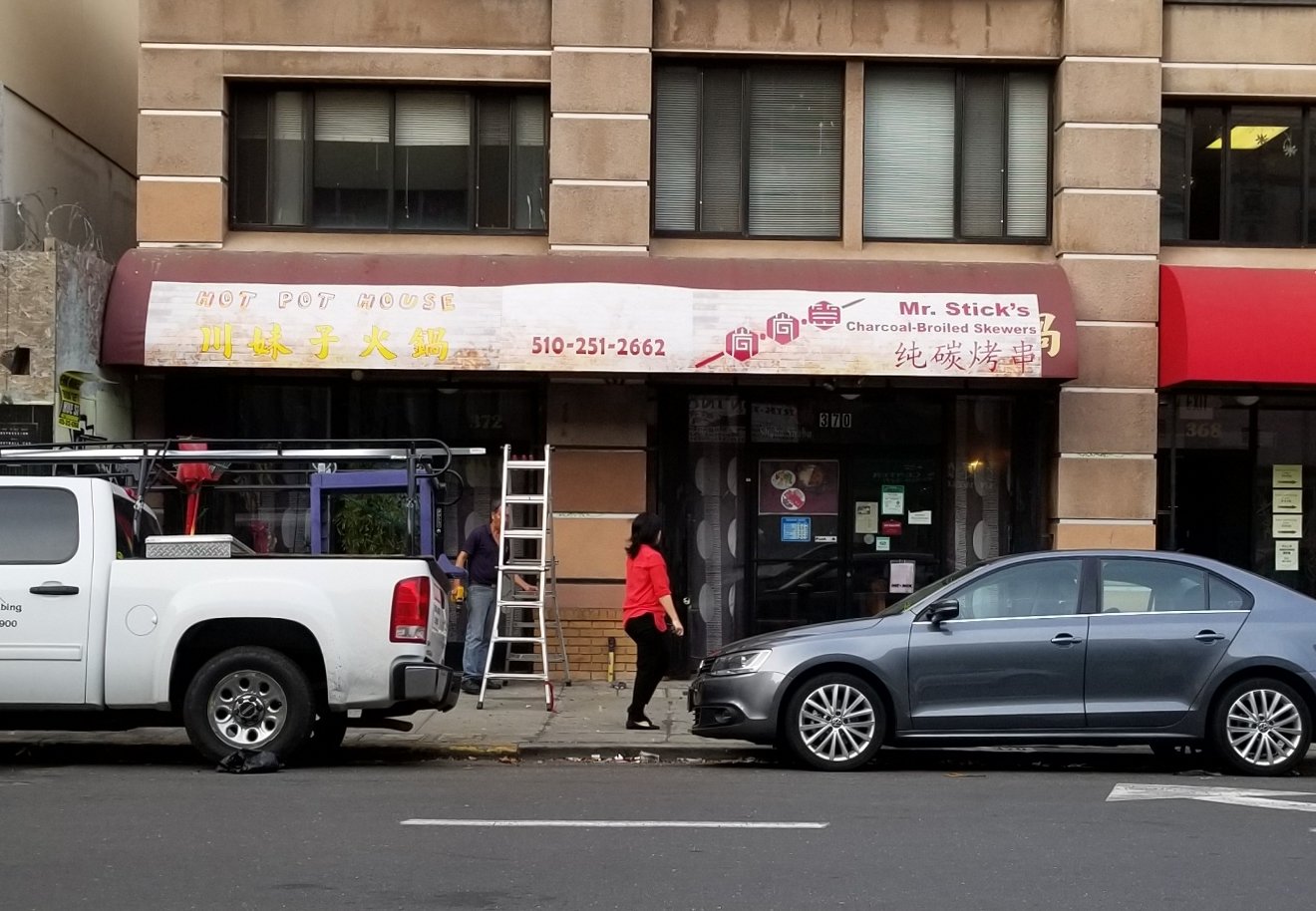 Mr. Sticks: 370-372 12th St. 
Changes are afoot at Hot Pot House with a new venture joining the eatery: Mr. Sticks. 
Al M. reports that signage for Mr. Sticks has been installed, and the new restaurant inside the restaurant will operate as a separate entity from the Hot Pot House. You'll still be able to get your fix of hot pot noodles as always. 
"Starting next week or so they'll start serving charcoal-broiled skewers," too, he said. Expect to see a variety of protein options grilled at your own table soon. 
Al M. spoke to the owner about the name change who said, "hot pot is everywhere nowadays. [We] must offer it to be competitive." 
Humphry Slocombe: 2335 Broadway St. 
Humphry Slocome has teamed up with Oakland-based spice purveyor, Oaktown Spice Shop to create a limited-edition flavor—Persian lime and curry. 
A representative from the creamery told Hoodline the new flavor "is influenced by the distinct notes of Oaktown Spice Shop's popular blend, Persian Lime Curry Rub," with notes of lime, maple and fenugreek leaf.  
The special scoop will be offered through October 31st at all three locations including 2790A Harrison Street and 1 Ferry Building in San Francisco.
Oaktown Spice Shop at 546 Grand Avenue is hosting an event on October 21st from 11am–1pm where guests will get to try a scoop on the house. 
Closing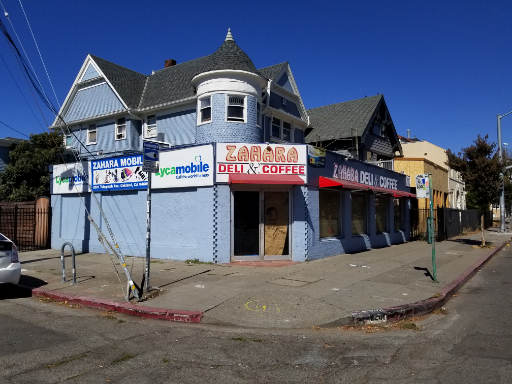 Zahara Deli & Coffee: 3201 Telegraph Ave. 
Zahara Deli & Coffee is no more, Al M. reports. The windows are covered with brown paper and the interior "is somewhat empty," he said. 
The café doubled as a spot to get hot sandwiches and a cup a joe, along with a full-service Lycamobile cell phone counter. 
There's no word yet what will be taking over the space. 
Have you noticed an addition (or subtraction) from Oakland's food landscape? Text a tip and a photo to 510-757-9959, and we'll look into it.