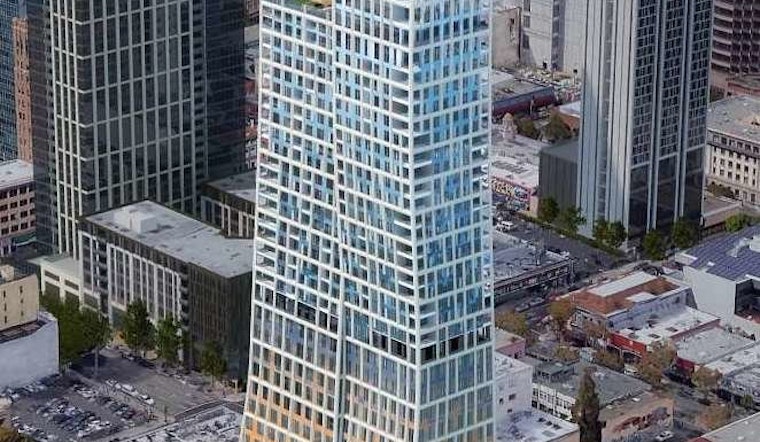 Published on October 31, 2017
Plans for what would be the tallest building in Oakland were filed with the planning department last Friday for a proposed development 460 feet tall with 36 floors of residential and commercial space, the Chronicle reports. 
Currently, the Kaiser Center (390 feet ) and the Ordway Building (404 feet) near Lake Merritt are the city's tallest structures. In comparison, the Tribune Tower reaches just 305 feet. 
The unique tower at 1261 Harrison St. (between 12th and 13th Street) near the edge of Chinatown has a literal twist—its eastern face is recessed by 15 feet to the south, and the west side tilts 15 feet to the north.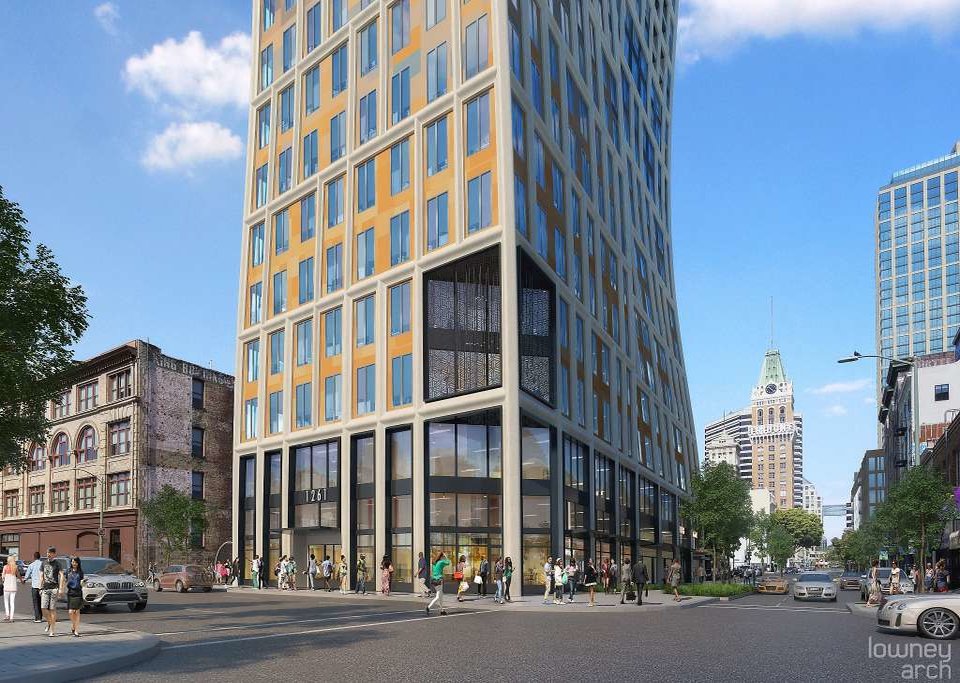 "We strove for a distinctive design by breaking up the building's mass so that it appears as two towers, but is really one structure," Mark Donahue of Lowney Architecture said in a press release. 
According to Donahue, the recessed curves on the tower's face will "prevent the tower from looming over the street or adjacent structures."
To keep the project moving forward, however, waivers to the zoning code—which restricts building heights to 275 feet on that parcel—must be obtained from the planning department.
The Chronicle reports that the state's affordable housing density bonus program, which would permit some extra height in exchange for adding more affordable housing, is under consideration by developer Pinnacle RED, a subsidiary of Hengshan Corp, a China-based developer with operations in the Bay Area. 
The developer could also make the project "more slender and distinctive" in exchange for the extra height, writes John King.
According to the release, the project would set aside 12,000 square feet of ground-floor space for commercial use,"including an innovative 'locavore' market hall with regionally-sourced food and maker entrepreneurs."
So far there's no timeline for hearings on the proposal, but the Oakland Heritage Alliance, a nonprofit that protects the city's architectural and cultural resources, has expressed concerns.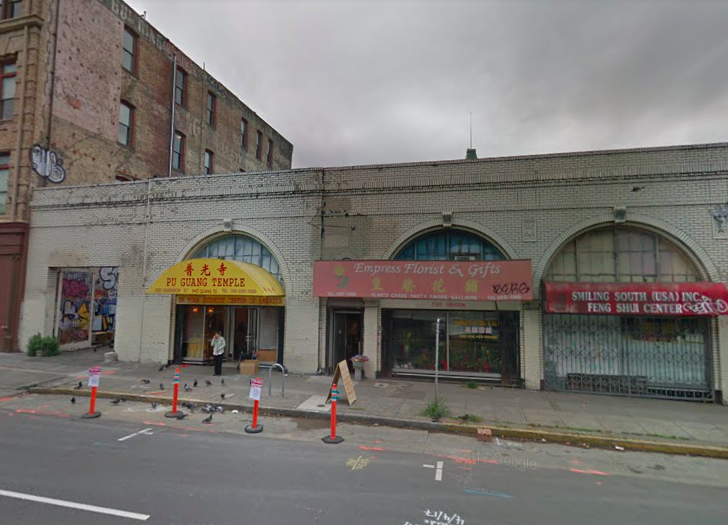 "Fundamentally, the site is too small for what they're trying to cram in," said Naomi Schiff, one of the group's directors told the Chronicle.
Should the project be approved, it would replace a one-story 1916 building that currently houses the Pu Guang Temple and the Fa Yuan Buddhist Center of America.
Bay Area nonprofit SPUR said it welcomes the proposed project because of the central location. 
"This is exactly where this type of development needs to be going," said Robert Ogilvie, SPUR's Oakland director of public policy. "There is lots of room in downtown Oakland for lots of housing."