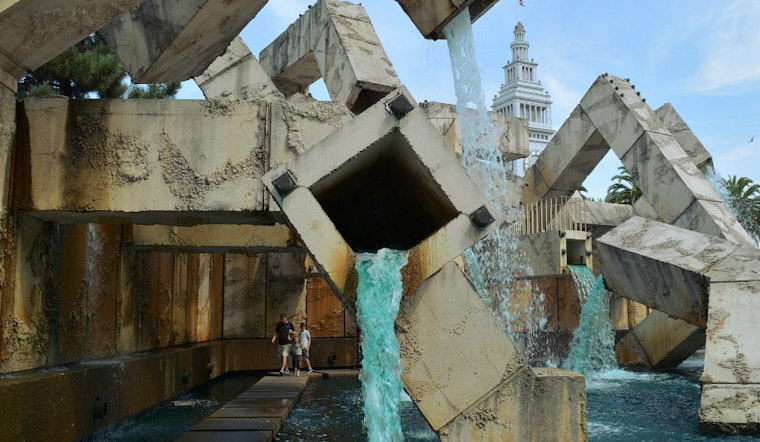 Published on October 19, 2017
[Update: 10/20, 8:40am] According to the Examiner, yesterday's vote to rename Justin Herman Plaza is not legally binding.
Commissioner Larry Mazzola, Jr., who expressed support for stripping Herman's name, departed early for an "appointment," the paper reported.
But because he'd spoken in favor of the move, the commission's president and acting clerk improperly counted him as a "yes" vote, according to the City Attorney's Office and Rec and Park officials.
As a result, the commission will vote again on the matter in its November 16 session.
---
As of today, Justin Herman Plaza exists only in memory.
The Recreation and Parks Commission voted 4-3 to remove the city planner's name from the plaza located where Market Street ends at the Ferry Building, the Examiner reports. Until another name is chosen, the expanse will be referred to as "Embarcadero Plaza."
Commissioner Larry Mazzola, Jr. cast today's deciding vote.
"I have complete mixed feelings on this whole thing," Mazzola was quoted as saying, after many minutes of internal debate, "but I think what is going to sway me over to one side is the fact that the Board of Supervisors did unanimously approve this so I am going to vote yes."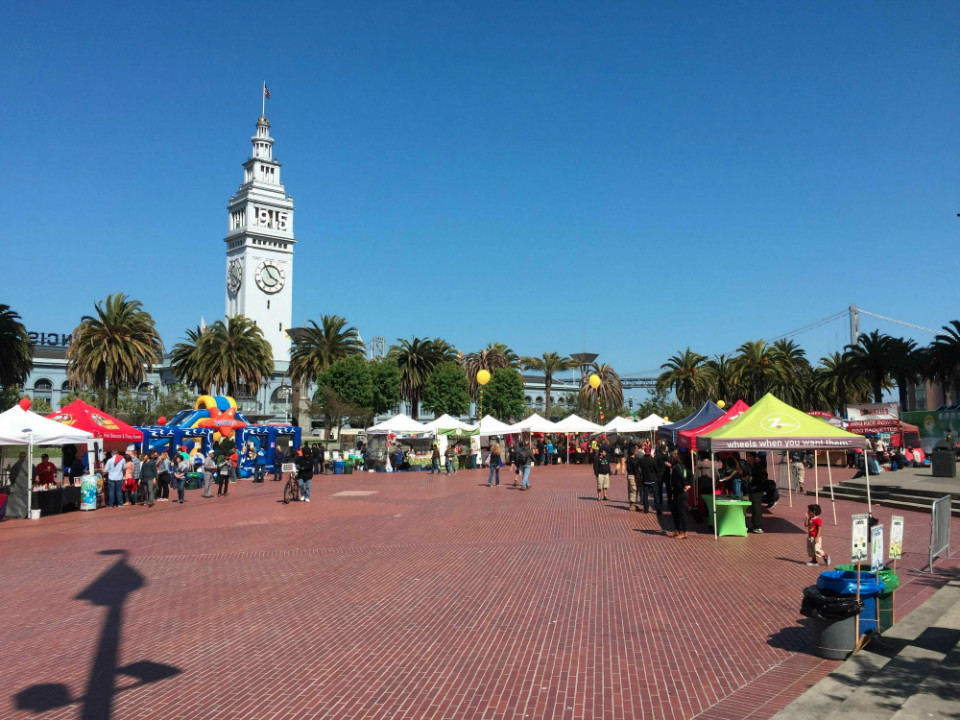 Last month, Supervisor Aaron Peskin introduced a resolution to the board as a way to place pressure on the commission to remove Justin Herman's name from the plaza.
As we previously reported, the resolution, which was sponsored by all 11 supervisors, argued that Herman does not embody San Francisco's values of "equity, inclusion, and forward thinking."
Herman was executive director of the San Francisco Redevelopment Agency from 1959 to 1971. His policies leveled much of the Fillmore district, where thousands of homes were razed. As a result, thousands of minority and low-income residents were displaced.
The Board of Supervisor's resolution reads:
"In 1970, Herman said, 'This land is too valuable to permit poor people to park on it,' to give credibility to this 'urban renewal' project that sought to buy up buildings and evict people who were poor, old, black and brown."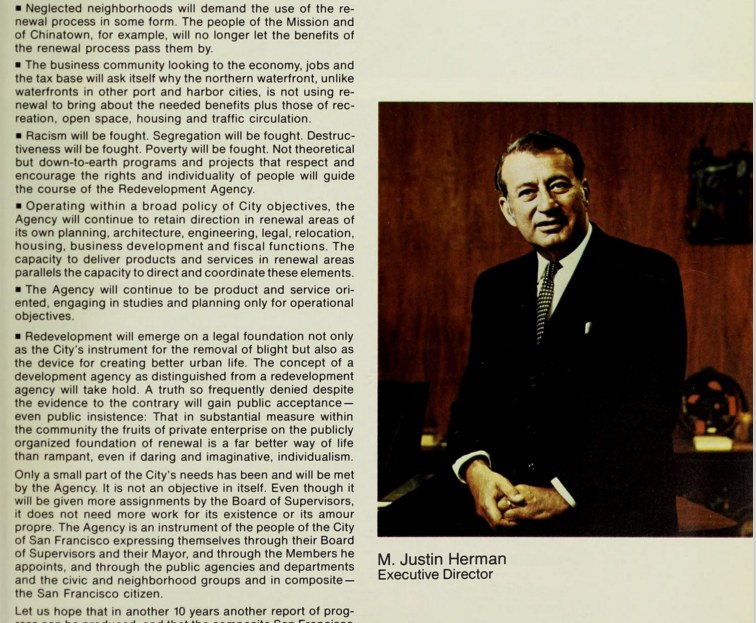 Commissioner Mark Buell was one of three commissioners who opposed changing the plaza's name. Buell, who was hired by Herman as a personal assistant in 1969, noted that although the urban renewal approach in the Western Addition neighborhood in the '60s and '70s "seems very misguided," Herman didn't act alone to create and implement these policies.
Buell pointed to the fact that Herman served under three mayors, and his tenure overlapped the terms of over 20 supervisors. "They all supported the agency's work in the Western Addition," Buell said.
The dissenting commissioner also pointed out that Herman had been a leader in hiring locally, requiring large developments to contribute to public art and building affordable housing units.  
"Was he perfect?" Buell asked. "By no means. But he cared passionately about his work."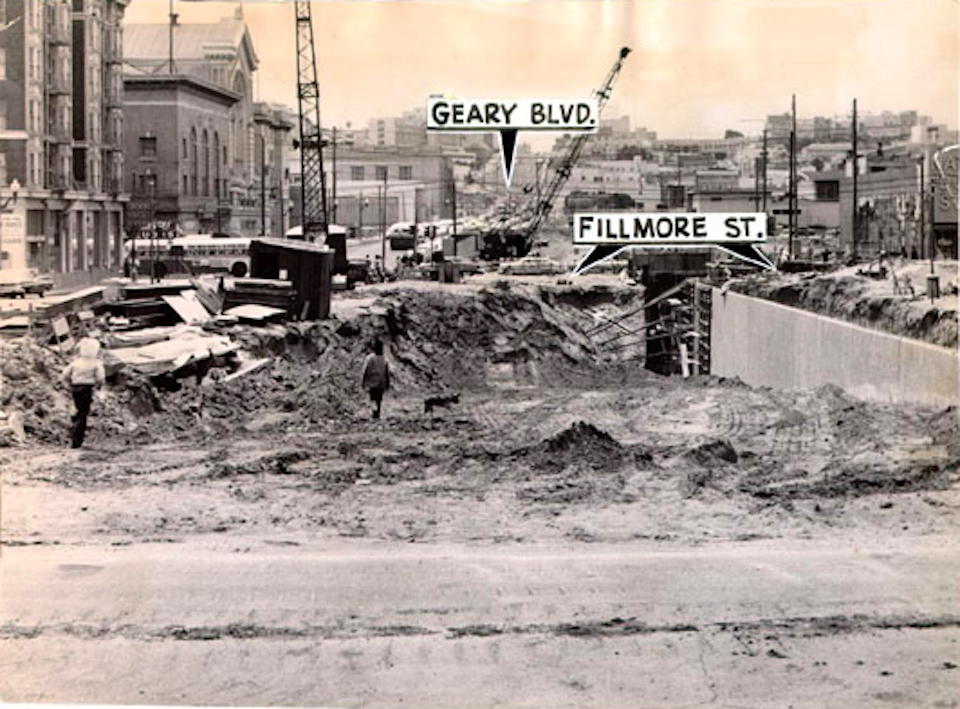 Nonetheless, with today's narrow vote, Herman's name has been erased, leaving the public space temporarily unnamed by the City. 
It's unclear how long the plaza will rename nameless.

Both David Johnson, a photographer who captured the Western Addition in the 1940s and 1950s, and Maya Angelou—the poet and activist who was also the city's first black female streetcar conductor—have already been floated as potential honorees, but nothing has been decided.
Signage, maps and other systems will need to be updated, and although we previously reported that it would cost $5,200 to make these changes, Rec and Parks spokesperson Connie Chan told us last month that it will cost more than originally expected.