In this week's edition of SF Eats, we bring you three restaurant openings, one closure and a café that's temporarily closed for renovations.
Openings
Mission Bay: Casey's Pizza
1170 4th St. (at Long Bridge St)
In Mission Bay, food truck Casey's Pizza has opened up its first brick-and-mortar location at the corner of 4th and Long Bridge streets. The restaurant has been in the works for about a year, owner Casey Crynes told us in June.
In 2011, Crynes started out with a pizza truck, serving East Coast-style, thin-crust Neapolitan pizzas around SoMa, FiDi and Hayes Valley. 
Pizza options at the new outpost range from classics like the margherita and arugula to kale pie (roasted lacinato kale, kale, mozzarella, red onion, garlic, lemon juice and chili flakes) and the Bianca (mozzarella, ricotta, garlic, fresh basil and chili flakes).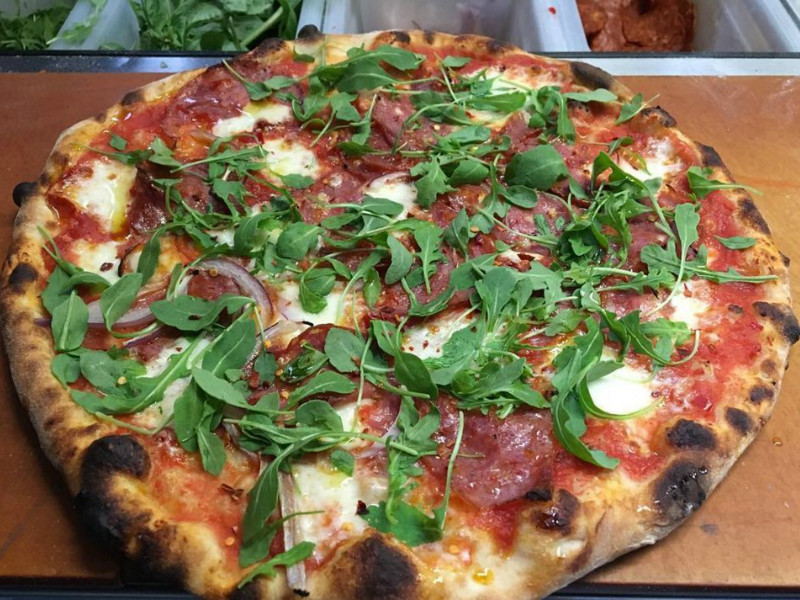 The new spot also serves craft beer, wine and soft drinks.
Casey's Pizza is open Tuesday to Saturday, 5-9pm.
Tenderloin: Ono Sushi
330 O'Farrell St. (at Taylor)
Over in the Tenderloin, Ono Sushi opened early last month. Located between the Halal Guys and a parking garage, the new Japanese restaurant offers sushi, noodles and other classics.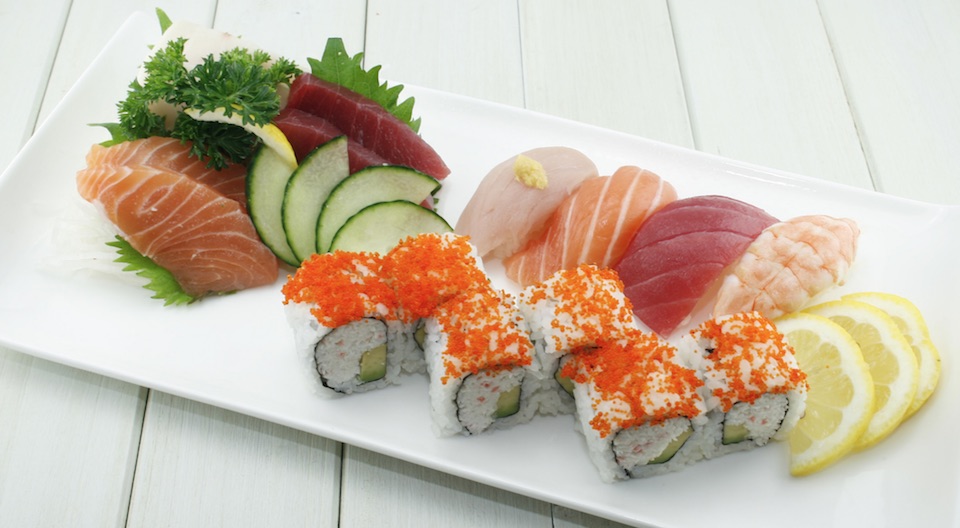 Various noodle options include ramen, udon, soba, yosenabe, a Japanese stew, with meat choices like chicken, beef, roast pork and more.
There are 24 types of rolls available with names like the Orange Dragon, OMG, Over The Rainbow, and many more. Diners can also enjoy donburi rice bowl options, tempura, teriyaki and hand rolls.
Open daily; lunch is 11:30-3pm, and dinner is 5-11pm. 
South Beach: Naan 'n' Curry
737 3rd St. (between Townsend and King streets)
Tipster Albertino M. let us know that Naan 'n' Curry's outpost in South Beach is opening in two weeks. The eatery, established in 2002, took over the space after Bacon Bacon Café shuttered over the summer.
After its second location at 336 O'Farrell St. closed in April, the business has one other outpost in the Inner Sunset at 642 Irving St..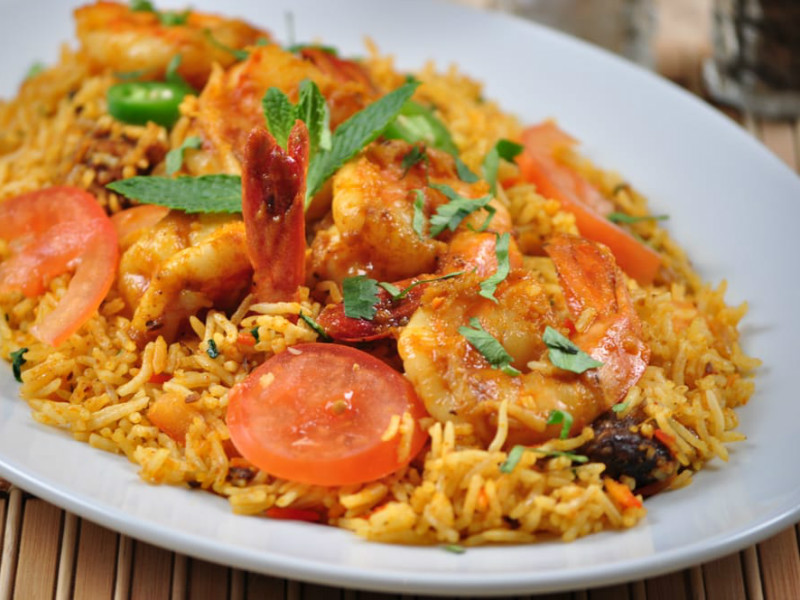 Customers will find familiar Indian and Pakistani offerings like chicken kofta (chicken cooked in curry sauce), lamb tikka masala, karahi gosht (stir-fried lamb with garlic, tomatoes, onion, bell peppers and spices), fish curry, cholay chicken (garbanzo beans cooked with chicken), and more.
There are also various daily specials, desserts like kheer (rice pudding) and gulab jamun (caramelized milk balls in sugar syrup). See the full menu here.
Closures
Russian Hill/Fisherman's Wharf: Black Point Café
882 North Point (at Larkin Street)
Albertino M. also told us about Black Point Café's temporary closure on the border of Fisherman's Wharf and Russian Hill.
The café opened next to Ghirardelli Square back in 2012 and became a favorite with the neighborhood.
"[There's] a notice on the window thanking everyone for a wonderful time since 2012," said Al, "and then it went on to say 'see you in 2018.'"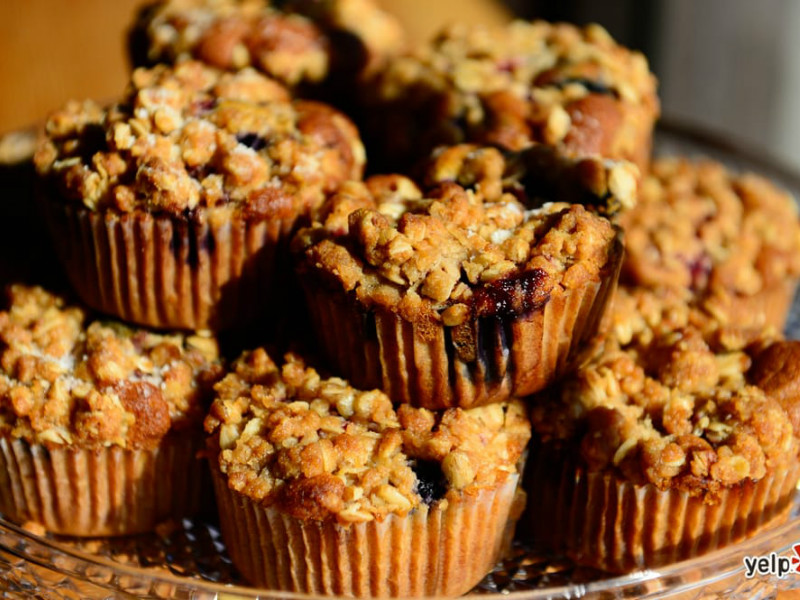 Before Black Point closed for renovations, it offered a wide variety of breakfast and lunch options, as well as espresso drinks and tea.  Al added that the spot was also known for its "unusual display of miniature apple solar toys." 
Fisherman's Wharf: Joe's Crab Shack
245 Jefferson St. (between Jones and Taylor streets)
Finally, Al alerted us to Joe's Crab Shack's closure on 245 Jefferson Street. The location was the chain's only outpost in San Francisco and offered guests views of Pier 39 and the water. 
"The front is closed of with a roll down gate and intermittent flashing light bulbs are unscrewed from the signage," said Al. "They're definitely done in Fisherman Wharf area, and you can put a fork in this one."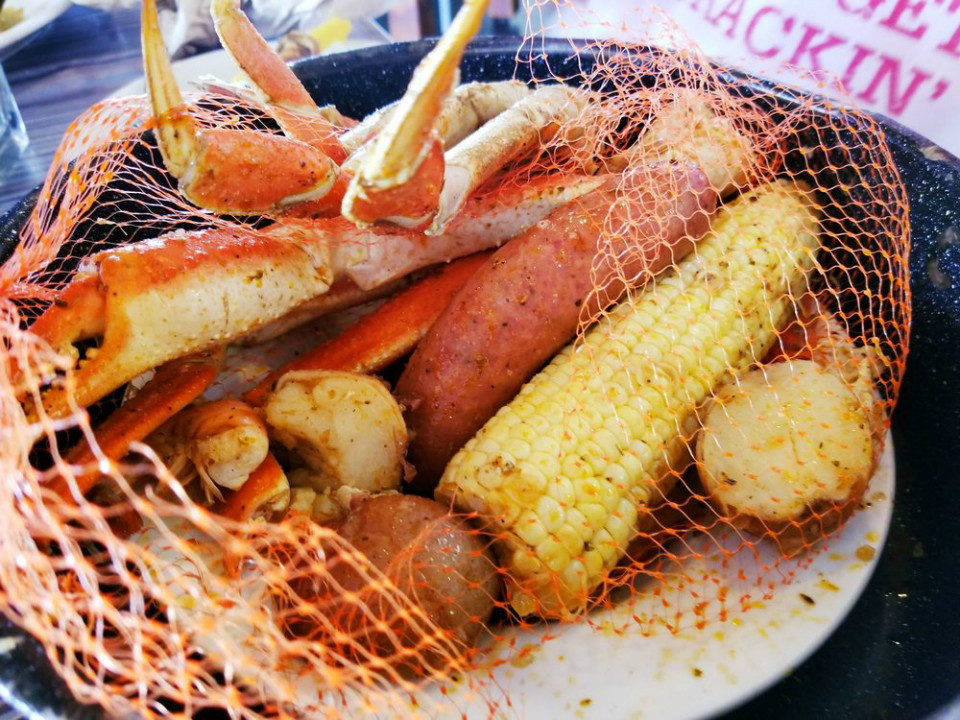 Joe's Crab Shack opened a San Francisco location in 2005, bringing its total number of outposts in California up to eight. In total, the company has 60 restaurants nationwide. 
There are no details available yet on what will take over the space.

Thanks to Al M. for the tips!
Have you seen something interesting while you're out and about? Text Hoodline and we'll try to learn more: 415-200-3233.