By
Fiona Lee
- Published on October 18, 2017.
In a separate incident from a hit-and-run that seriously injured an SFPD officer, another SFPD officer was injured this afternoon in Japantown after a collision involving at least three vehicles. 
The incident occurred around noon at the intersection of Webster and Geary.
Tipster Mike R., who was in the area, said that it appeared to be a police chase that ended in a head-on collision between the suspect and police officers.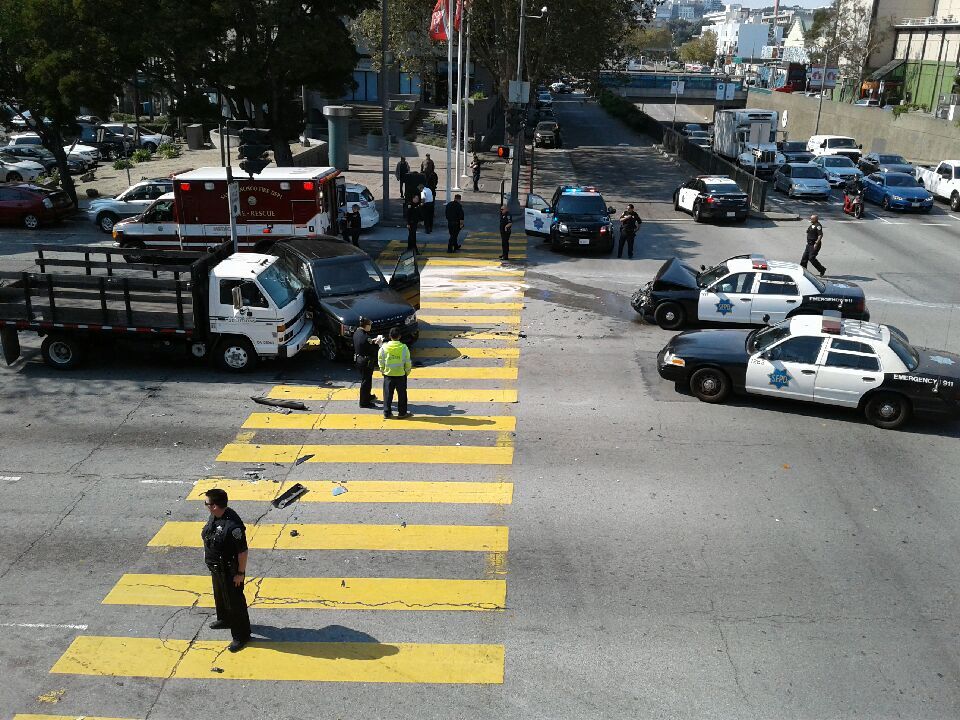 "We pulled up to the accident as SFPD units were heading on scene," said witness Jesse Marimat. "The officer seems to have sustained minor injuries, and all parties seem physically fine."
The street was closed off as police investigated the scene of the crash.
"There was a police car with the door open, looked like it had been in an accident and a lot of glass/debris on the road," said another source, who was in the area earlier in the day and again two hours later, noting that the area remained closed to traffic.
We've reached out to SFPD for more details.