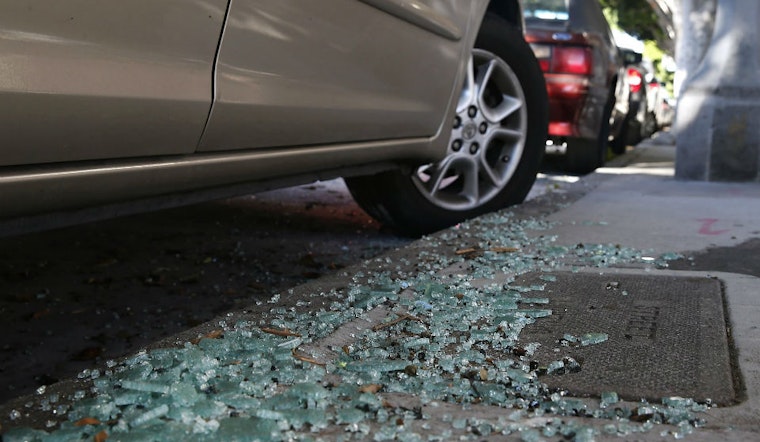 Published on October 06, 2017
It's already been a month since your last Upper Haight crime recap; here's the latest on neighborhood crime trends, and what's been happening.
Car break-in legislation
The Board of Supervisors this month started passing legislation aimed at reducing rampant car break-ins, many of them based in tourist corridors like Upper Haight and Golden Gate Park. The first round of proposals included consumer alerts through rental car agencies.
Finally this week, Supervisors Hillary Ronen and Norman Yee withdrew their proposed ordinance for diverting more police to property crime investigations after it failed to win support from the police department.

Fatal pedestrian collision near Panhandle
Ninety-year-old San Franciscan David Grinberg succumbed to injuries this week after being struck by a 28-year-old driver during rush hour at Baker and Fell streets Wednesday afternoon. The driver wasn't charged in the incident.
Some planning measures in the area are planned for imminent deployment to help increase pedestrian safety, but the area remains a hot spot for injuries and fatalities.
Four-on-one aggravated assault
Four men attacked a 27-year-old man at Haight and Clayton at 6:30am on September 24 before fleeing on foot. A bystander called the police and the victim was transported to the hospital with non-life threatening injuries.
Assault with an iron gate
A 67-year-old man on the 1400 block of Haight St. was embroiled in an altercation with a man estimated to be in his 50s on September 24. The argument devolved to slamming the gate open into the victim, who was transported to the hospital with non-life threatening injuries.
Park Station community meeting
To give voice to your concerns and hear what Park Station officers have to say, attend the district's community meeting, held every third Monday at Park Station (1899 Waller Street at Lincoln Way) at 5pm. The next meeting is Monday, October 16.