Last week, we reported that a winning design had been selected for remaking Harvey Milk Plaza.
However, not everyone is happy with New York-based Perkins Eastman's concept presented by Friends of Harvey Milk Plaza—or the general idea of redesigning Castro Station.
After learning that groups like Save Harvey Milk Plaza! and Friends of Castro Station have popped up on Facebook, and reviewing reader comments on our last article, we sat down with a few critics of the proposed redevelopment.
John Goldsmith, neighbor
John Goldsmith, the rosarian and master gardener behind the revival of Pink Triangle Park, said he's been paying close attention to what's happening across the street at Harvey Milk Plaza.
After attending both community meetings hosted by Friends of Harvey Milk Plaza and participating in the online feedback process, Goldsmith told Hoodline that the redesign of Castro Station and Harvey Milk Plaza is something that Milk would never have wanted.
"Harvey fought for the gays, old and discriminated against," Goldsmith said. "Not a $10 to $20 million boondoggle that will affect transit, tourism and nightlife."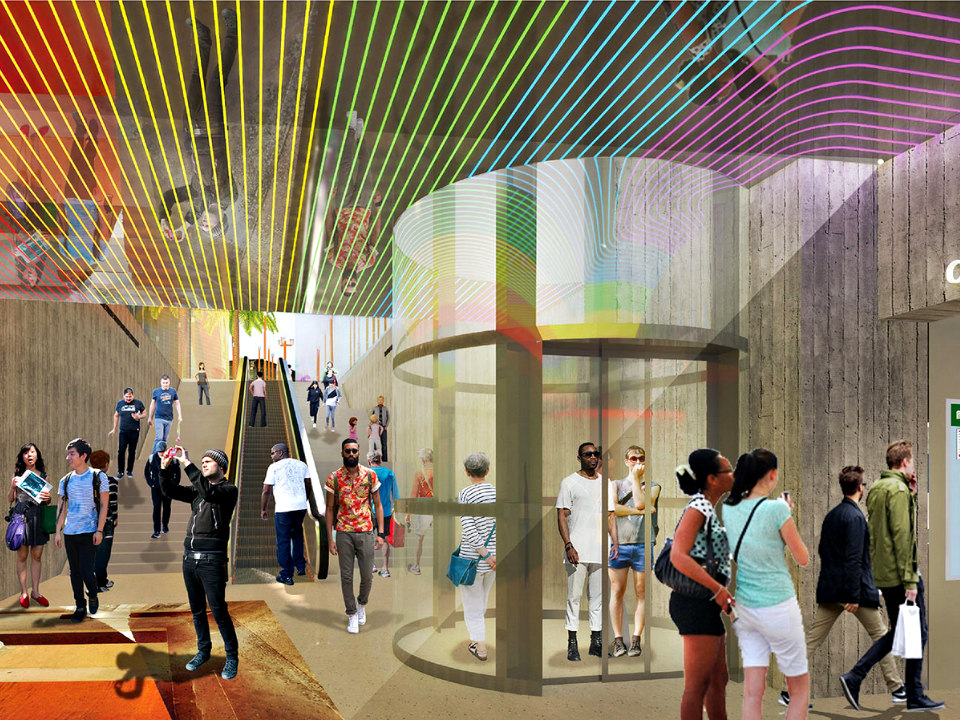 Goldsmith said one of his biggest concerns is that the proposed redesign will negatively impact Castro Station as a public transportation hub.
"It's a very efficient and functioning station," Goldsmith said. "I understand it needs a second elevator, and I understand that MTA was going to put one in in a very functional way, but nobody asked for this large overhaul."
Goldsmith he'd have preferred that the anonymous $500,000 contribution that funded the redesign/redevelopment effort was used to help refurbish the existing station, make it ADA-compliant, and upgrade it with fresh paint, new lights and maybe a statue of Milk.
"I'm concerned this project is taking infrastructure that was built with public funds and turning it over to a private organization that wants to redevelop it," he said. 
"I'd like to see this issue be part of the District 8 debate," Goldsmith said, referencing the upcoming forum between District 8 Supervisor candidates Jeff Sheehy and Rafael Mandelman.
Jamison Wieser, neighbor
Jamison Wieser would like to see the winning design scrapped.
"I hope it's rescinded," he said. "It'd be detrimental to the Castro. I hate to say let's go back to the drawing board, but I think we should."
Wieser, who left comments on all three of the designs during the international competition, said the winning design doesn't take functional aspects of Castro Station into consideration, such as connections to the 24, 33, 35 and 37 bus lines.
"It seems tone deaf to the 20,000 riders per day that use the buses and trains there," he said.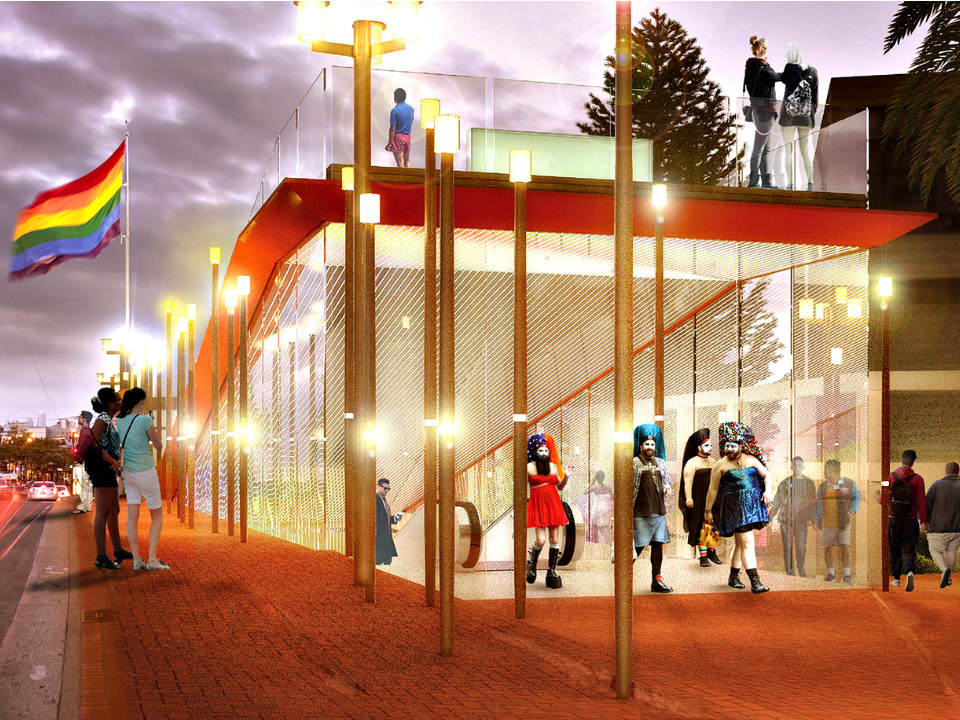 He's also concerned that the winning design would shift the station's entrance and exit to Collingwood Street instead of Castro Street.
"Above everything else, this is project started because of accessibility issues," Wieser said. "The winning design eliminates the Castro entrance and puts it up a six-foot incline. For a lot of people, that extra block is a lot."
He's also worried that instead of walking out of Castro Station into one of the neighborhood's busiest intersections, people would instead exit the station with a view of the utility tunnel entrance and a dark alley.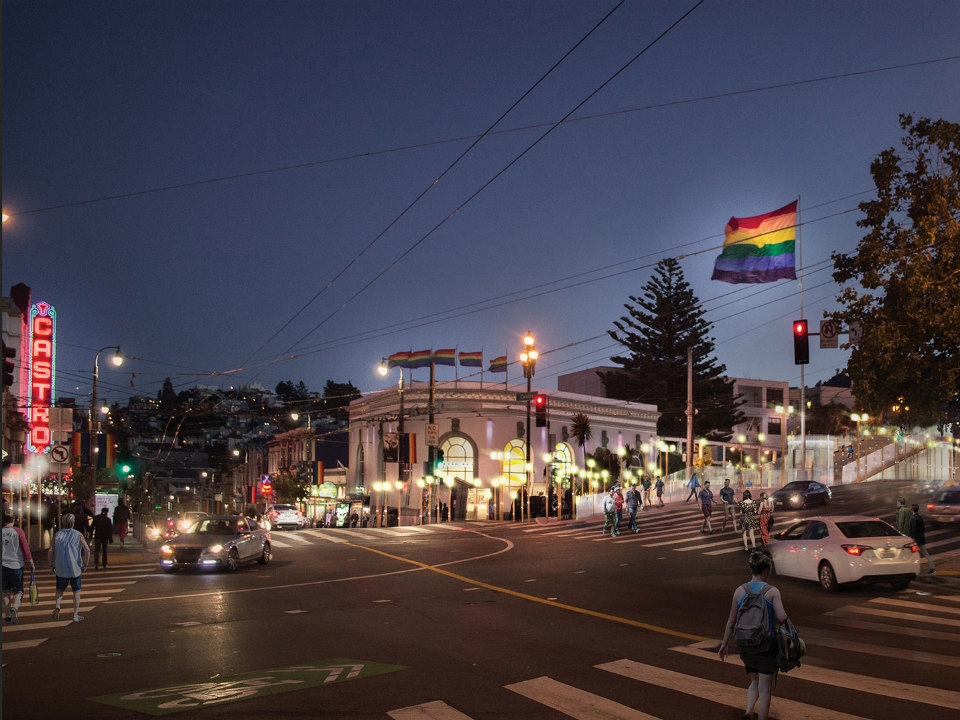 "My first experience of the Castro was coming out of the station during pride weekend," Wieser said. "I came up these steps and here was this grand vista of gays and Twin Peaks and the Castro Theatre. That hasn't worn out, but that would be lost with this particular design."
Wieser says that what needs to happen next is more outreach and community meetings, especially because his friends who live in the condominium building adjacent to the plaza were left in the dark during this process.

"I know people have said this isn't happening until 2020," Wieser said. "That's a good thing. It gives us time to plan."
Howard Grant, retired architect
Howard Grant is the architect who designed the current Castro Station and Harvey Milk Plaza in the 1970s. He told Hoodline he wasn't aware of the international design competition and was disappointed that the American Institute of Architects didn't reach out to him.
Grant shares many of the same opinions as Goldsmith and Wieser; however, he's arguably more concerned with the tone being set by Friends of Harvey Milk Plaza, particularly when the organization uses words like "hallowed" and "sacred" to describe the public space.
"They're trying to make it seem like this area is sacred," Grant told Hoodline. "But Harvey wasn't in that area— it was fenced off for construction in the mid-1970s. His friend Cleve Jones doesn't even have a memory that Harvey led a rally from that corner."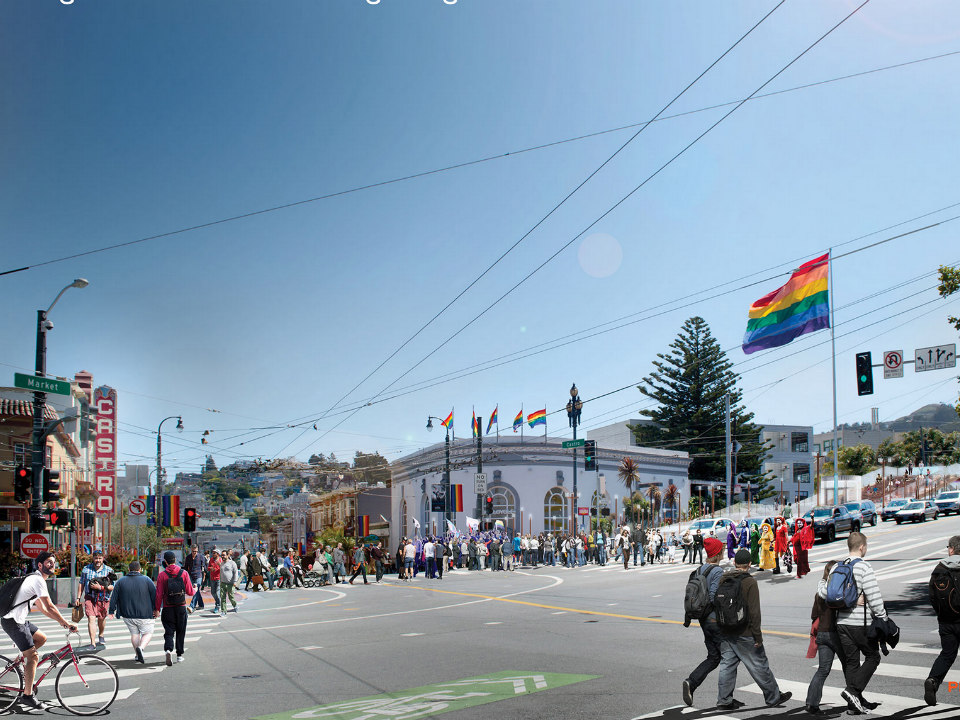 According to Grant, Friends of Harvey Milk Plaza made it seem like design applicants and the public could go back to 1972, when there wasn't a subway.

"That was a disservice," Grant said. "Starting from scratch ignores the transit patrons. Why is SFMTA cooperating with this whole notion when it inconveniences Muni riders and delays ADA upgrades?"
Grant predicted that the winning proposal won't be executed.
"Inevitably what will happen," he said, "is the neighbors will be up in arms. I see lawsuits. And with the bureaucratic inevitability of the SF Arts Commission, Public Works and community meetings, I think it will take care of itself."