Despite early opposition to the proposed Oakland A's stadium near Laney College, a majority of voters support a new downtown ballpark, at least according to a recent Chamber of Commerce poll.
Sixty-two percent of poll respondents favored a plan to build a 35,000-seat stadium in the Peralta Community College District, KRON 4 reports.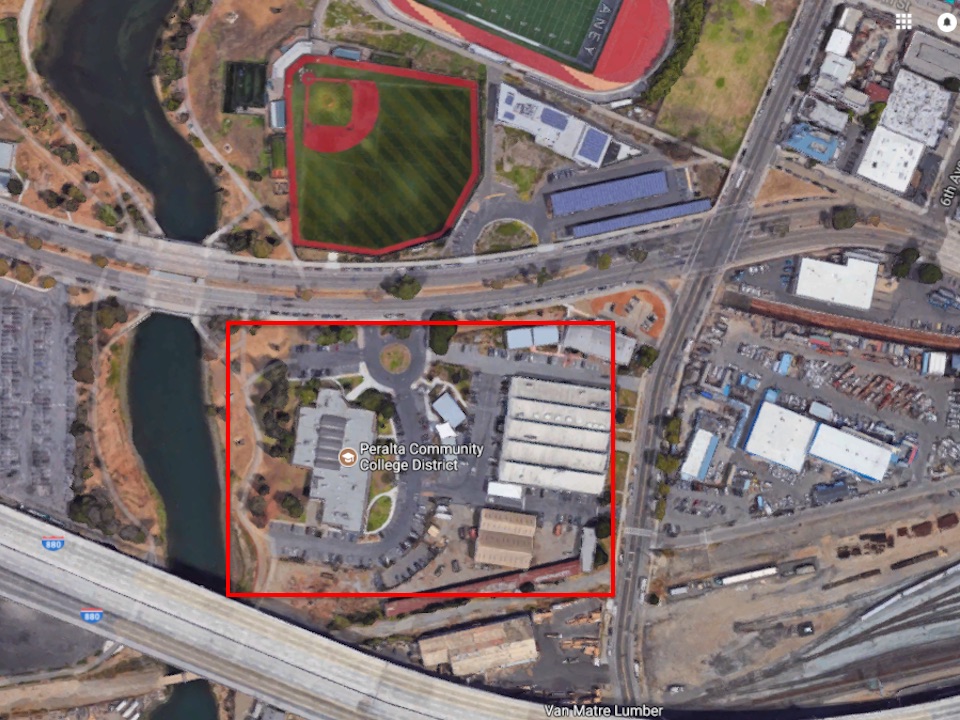 In September, the Athletics announced a plan to construct a privately-financed stadium on property between Lake Merritt and Interstate 880. The land is currently occupied by administrative offices for the college, along with parking lots and commercial warehouses.  
Opponents say they're concerned about higher rents, gentrification and impending traffic congestion, but city officials estimate an additional $3 billion dollars in economic benefits for the community within the first 10 years.
If all goes to plan, the A's will begin playing in their new stadium in 2023.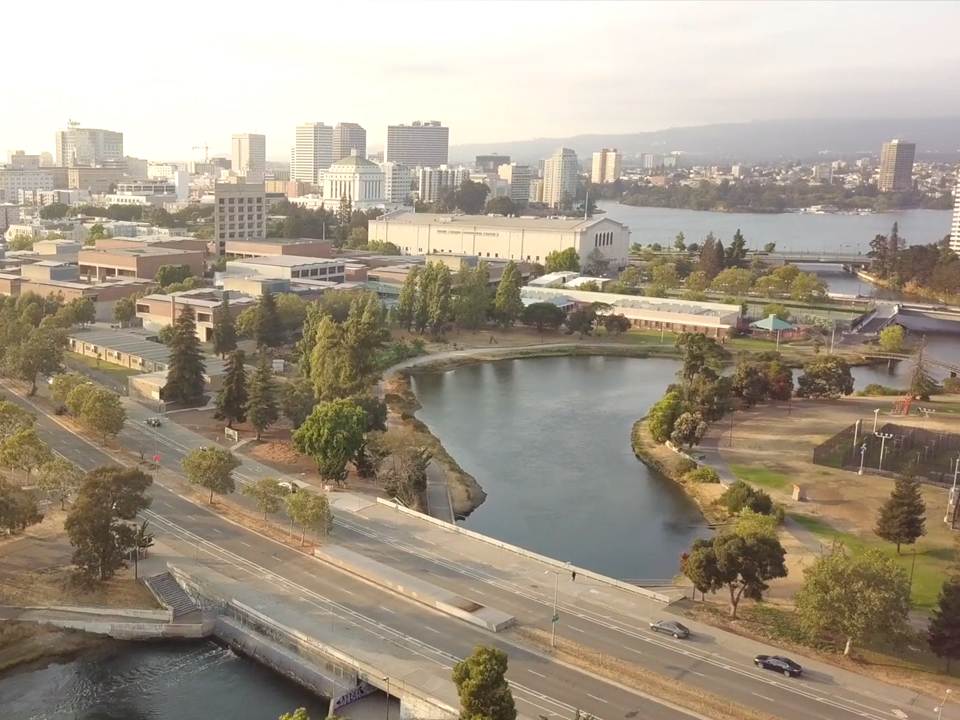 The ballpark proposal includes plans for affordable housing, space for small business and parks; however, it doesn't include major transit infrastructure overhauls, Ballpark Digest reports.
Team's President Dave Kaval said current downtown parking—including the surrounding BART stations and bus routes—can sufficiently serve fans, and the Athletics say they don't foresee the need for a new freeway interchange, additional on- and off-ramps, or new garages and parking lots.
"A lot of people are going to take BART; some will take bus rapid transit; some will drive from the Tri-Valley or Contra Costa County to downtown Oakland and park downtown, have dinner at Peony in Chinatown, and walk to the ballpark," Kaval was quoted as saying in the Chronicle.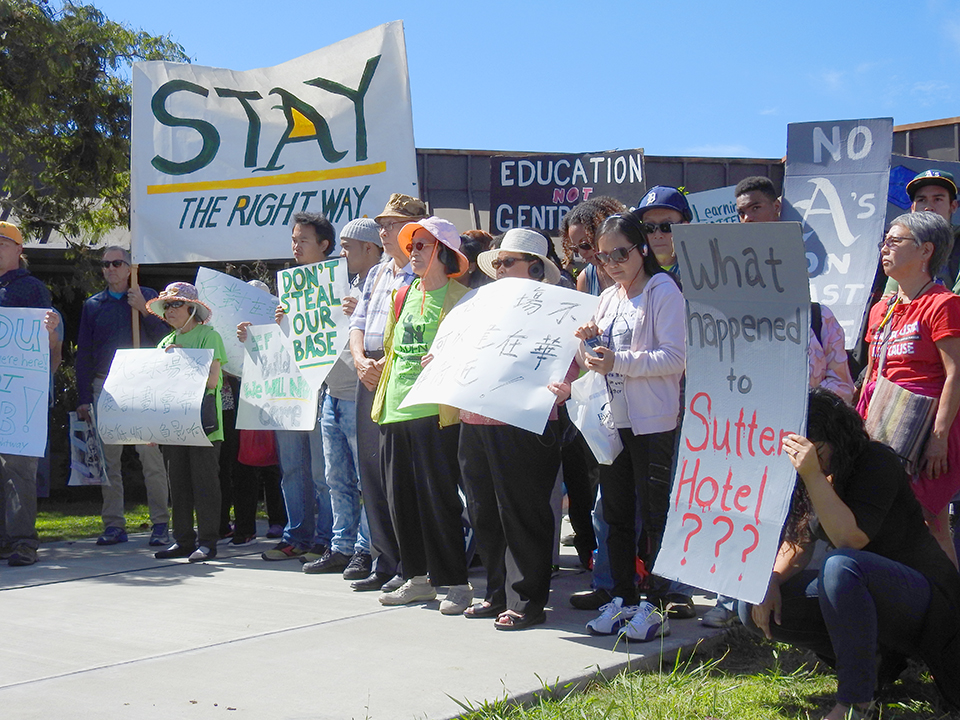 The proposed stadium site is closest to Lake Merritt BART Station and is roughly a 20-minute walk from 12th Street/City Center Oakland Station.
Currently, 20 percent of A's fans take BART to home games, and the team plans to boost that to 50 or 60 percent if the proposed ballpark is built. A high-capacity, rapid AC Transit bus line will also stop blocks away.
Besides public transit, Ryan Russo, the city's transportation director, told the Chronicle that the city identified more 14,000 parking spaces that can be available to fans who drive to games.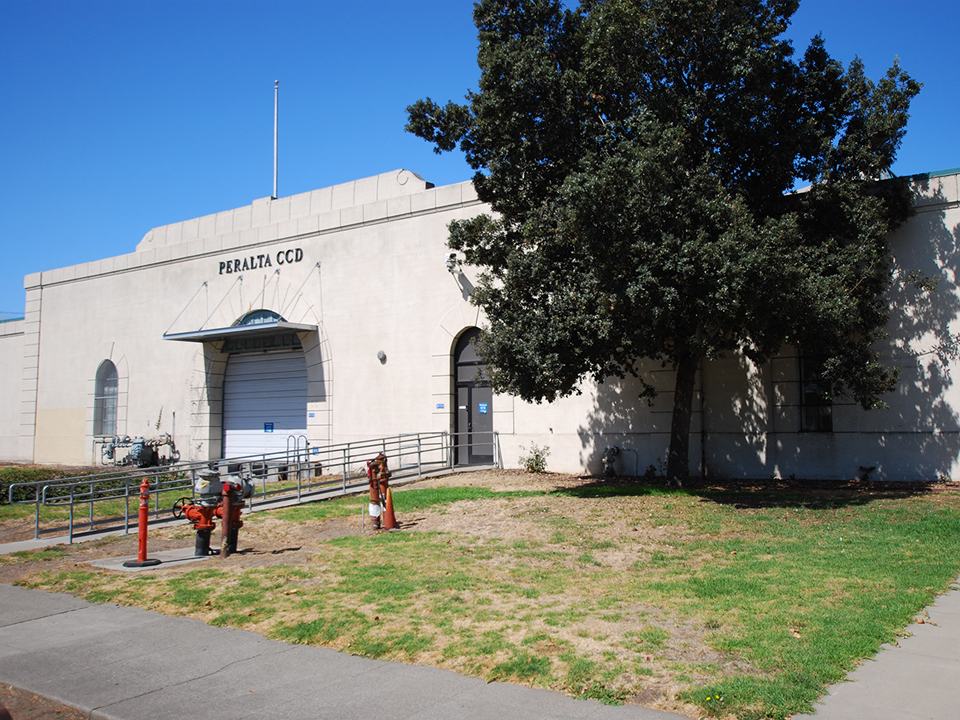 The idea of bookending fans' ballpark experiences with urban dining and drinking options, something very different than the current pre- and post-game Coliseum experience, isn't a groundbreaking concept.
San Francisco embraced the idea when it relocated the Giants from Candlestick Park to AT&T Park, and the Warriors are doing something similar with the team's move from the Oracle Arena to under-construction Chase Arena.
With many fans pausing at local restaurants, bars and shops, there won't be an influx of cars choking neighboring roadways and clogging parking lot exits after games, supporters predict.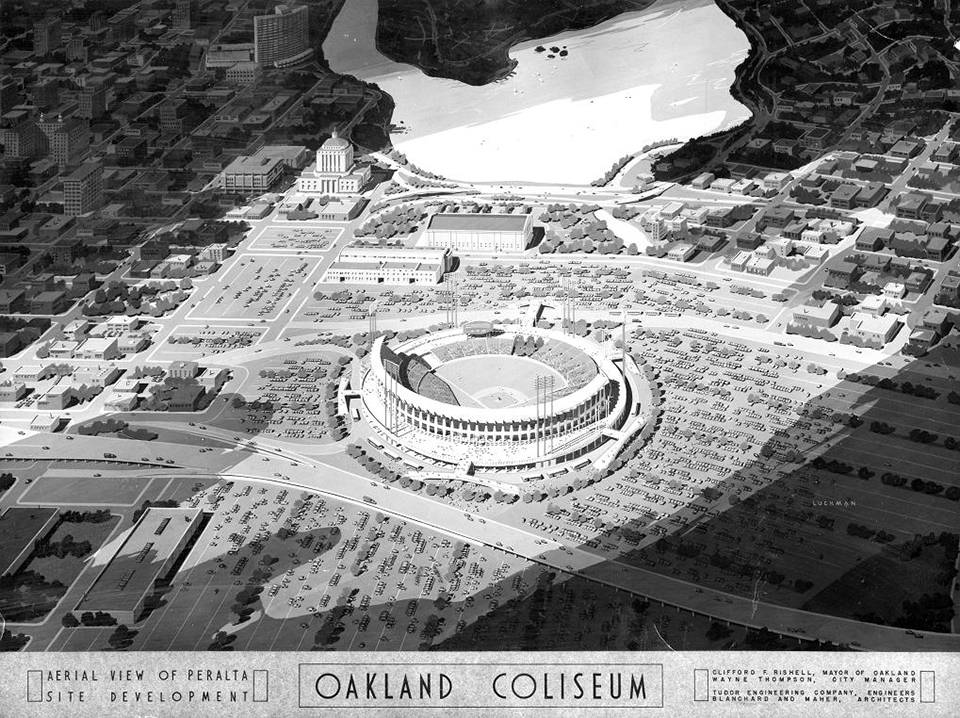 Peter Albert, a retired planner who's worked on major regional transportation plans, recommended that the A's meet with the community to identify current pressure points, and build solutions around those needs.
The improvements could include: new bike lanes and walking paths, adding turning lanes, creating designated pick-up and drop-off areas for ride-hailing, and constructing a ferry landing closer to the ballpark.
Albert also recommended discounted game-day BART fares and bike-sharing rates.
Despite the poll's findings, the new stadium is not a done deal, as the team still needs to secure the land from the Peralta Community College District.