Tomorrow night, The Bernal Heights History Project will host John Blackburn and Bill Cassidy as they present a slideshow about the history of the Bernal Cut.
The origins of the Bernal Cut lie in the early San Francisco and San Jose Railroad, which later became the Southern Pacific Railroad. Carved from the hills between Mission and Randall streets and San Jose and St. Mary's avenues, the "cut" established a shorter rail travel route into and out of the city.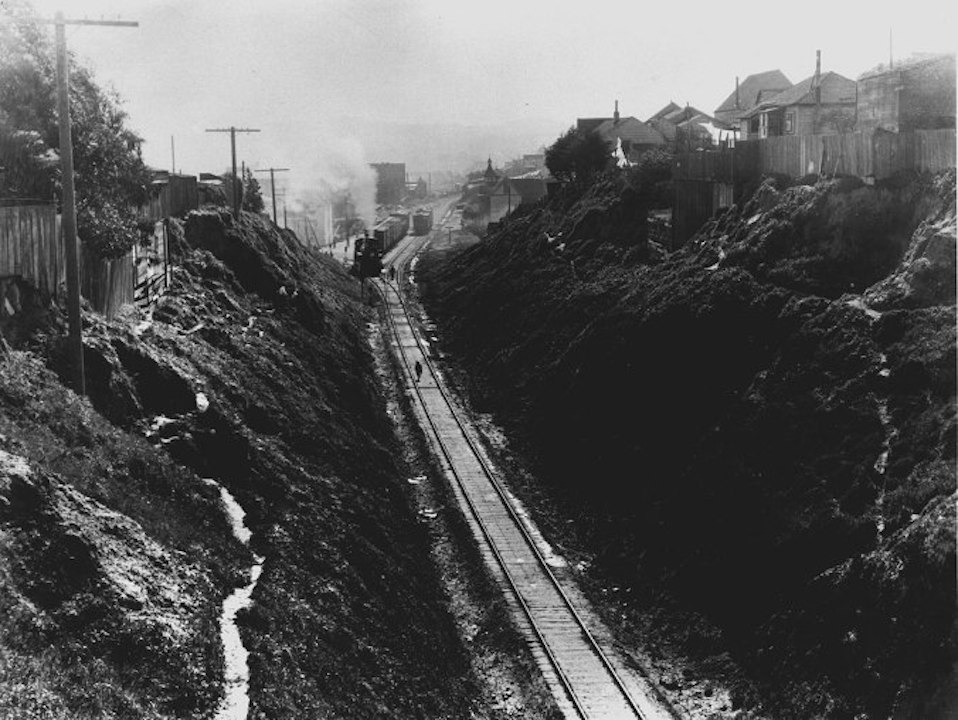 This single-track route remained a passenger line until 1932 and continued to serve freight trains through the 1940s. It was essential to transporting coffins and visitors to cemeteries in Colma.

These days, The Cut is known as San Jose Avenue, and carries the J-Church streetcar and traffic for I-280.
John and Virginia Kibre will bring a fully-operational scale model of the train and the Cut, which they built for San Francisco History Days 2017.
This is the last meeting of the year and will be a potluck event. Bring goodies of any kind: chips and dips, sodas and water, sushi, sweets, or anything to share. BHP will provide home-baked cookies and coffee.
The meeting starts at 7 p.m. sharp in the downstairs meeting room at the Bernal Heights Library (500 Cortland at Anderson); turn left at the bottom of the stairs. As always, it is free, kid-friendly, and open to all, but street parking can be tricky because this is St. Kevin's bingo night.