In this edition of Oakland Eats, we look into a a pizzeria that's reclaimed a former fast-food space, a newly-crowdfunded coffeeshop, a long-term phở and Chinese food spot that's quietly shuttered, and other updates from our local culinary scene.
Openings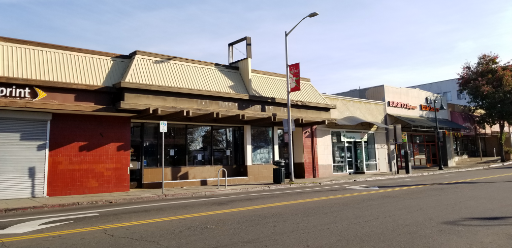 Dimond Slice Pizza (2208 MacArthur Blvd.)
Tipster extraordinaire Al M. reports that Dimond Slice Pizza has officially opened in the former McDonald's space in the Dimond District. "It's been vacant for a long time," he said. "Now, there's a taker for the spot."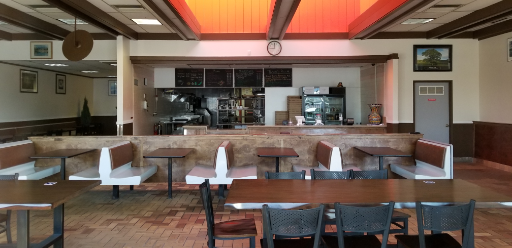 The new pizzeria features an all-vegetarian menu, with single slices running $3.50 each and whole pies for $10.50–20.00, Al said.
Currently, there is a daily salad and pizza special, but the owner said that as things progress, expect to see more variety in the future. 
Dimond Slice Pizza is open Monday–Saturday, 11am–8pm, closed Sundays.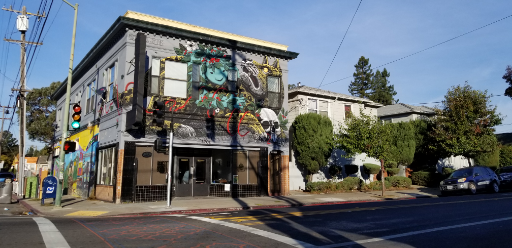 Hasta Muerte Coffee (2701 Fruitvale Ave.)
Hasta Muerte Coffee, a new Latinx-owned collective, recently held its grand opening celebration after a successful Kickstarter campaign helped raise over $35,000 to get the business up and running. 
The new café serves speciality coffee, smoothies, and light bites like empanadas and granola bowls.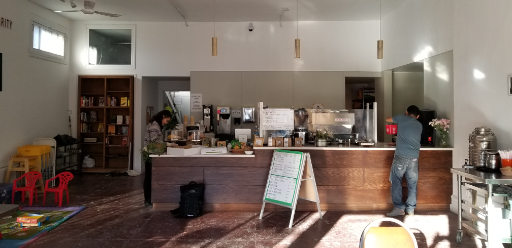 Billed as a community space as well as a coffeeshop, Hasta Muerte will have a selection of books, zines, and merchandise "highlighting the spirit and social fabric that makes Oaktown so radiant," according to its Kickstarter page.

Al M. reports that "the interior is family-friendly with a kids play area," as well.
Hasta Muerte Coffee is open Wednesday–Friday 7am–5pm, Saturday 7am–5pm, Sunday 9am–1pm, and is closed Monday and Tuesday. 
Closings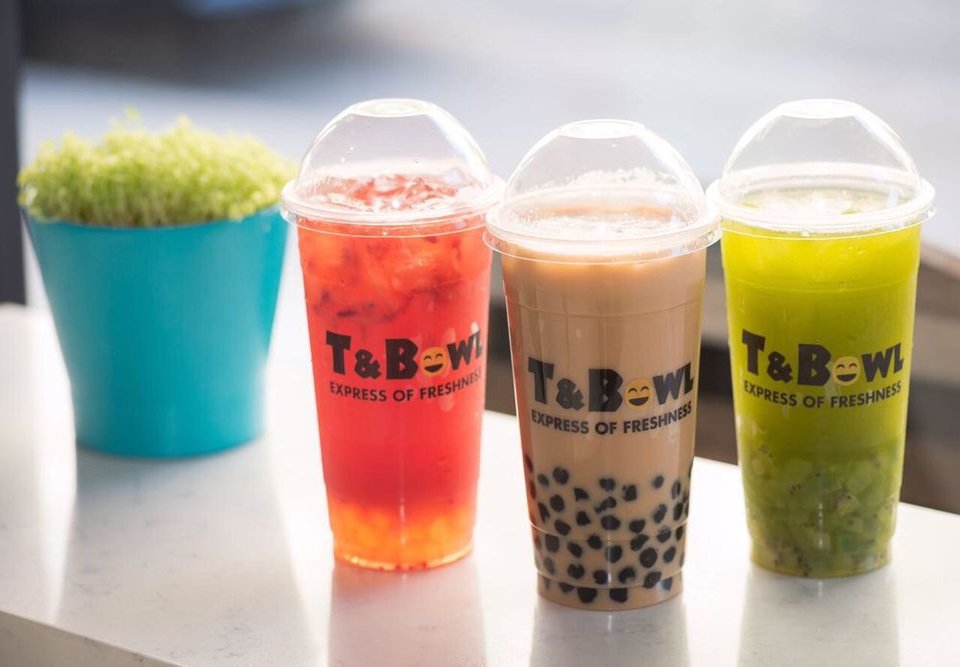 T & Bowl (901 Franklin St. Ste. 68)
T & Bowl—known for its bubble, milk, and fruit teas; smoothies, and poke bowls—has permanently closed, Al told us. 
When surveying nearby businesses, Al was told the reason for closing was the cost of rent and poor management.
We reported back in February that T & Bowl was replacing Shiny Tea after the business closed for renovations and staff training. But during Al's investigation, he was told the business "was losing money before they even began to replace Shiny Tea." The owners nixed the poke bowl offerings to cut costs, he said, but it wasn't enough to keep the doors open. 
The now shuttered business has its windows covered with paper, and there is no clear indication of what, if anything, is in the works to replace the business, Al said.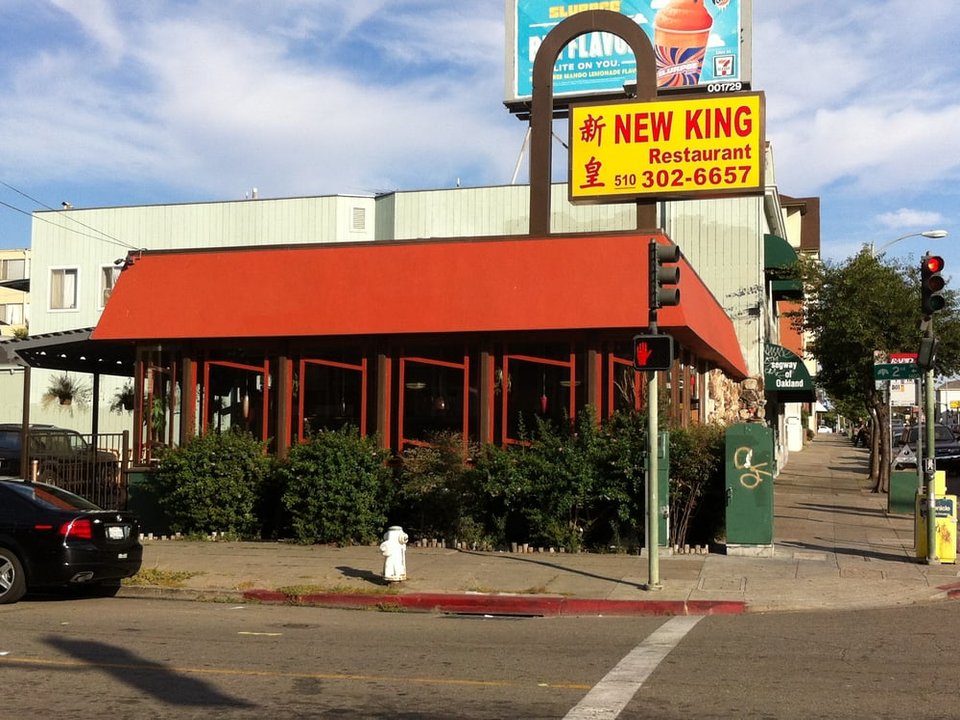 New King Restaurant (200 International Blvd.)
New King Restaurant has quietly closed, tipster Al reports. 
The eatery was known for "hearty bowls of phở and banh mi sandwiches," he said. "The place even had their own BBQ station pit where duck, chicken, and pork were being roasted," he added.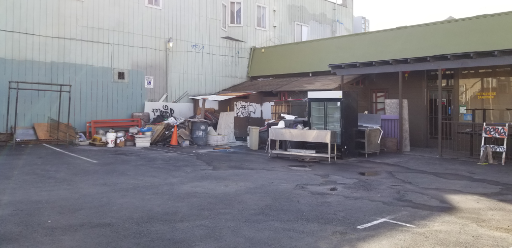 Currently, an overhaul of the interior space is underway and kitchen equipment was seen "strewn around the parking lot in back." 
There's no word as to who's moving in, "but this place has a long history for long-time tenants," Al said. 
Updates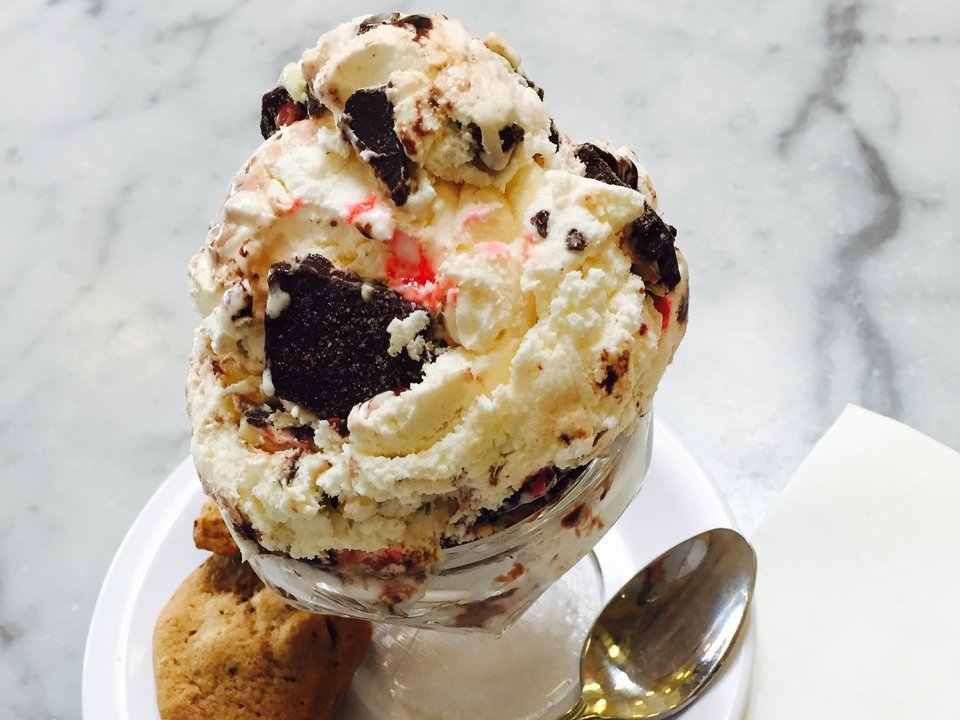 Fentons Creamery (4226 Piedmont Ave.)
Fentons Creamery is gearing up for the winter season with the unveiling of six new, limited edition, holiday-inspired flavors, which include peppermint bark, egg nog, Spumoni, and rum raisin. 
The flavors are available for the entire month of December.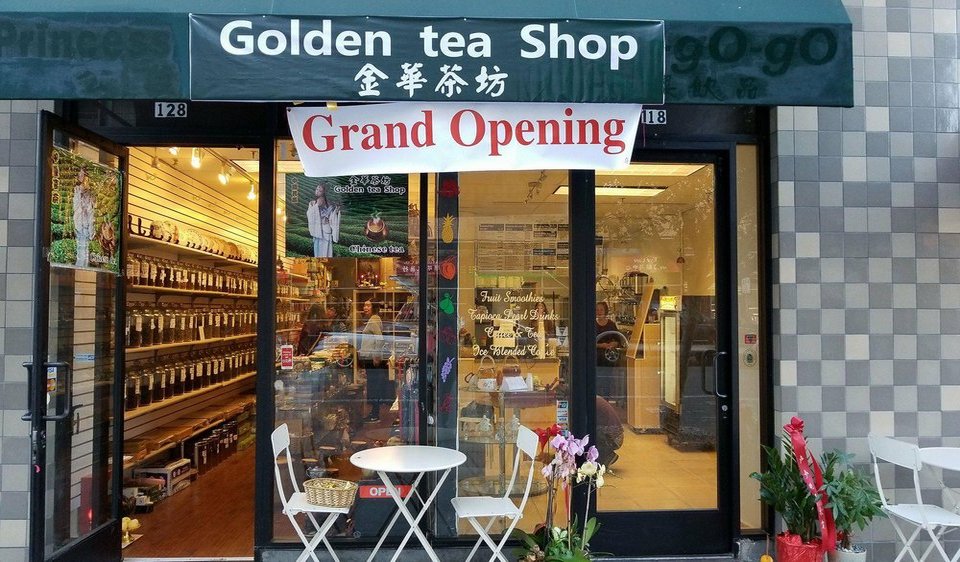 Golden Tea Shop (901 Franklin St. Ste. 118)
Earlier this month, we reported that Golden Tea Shop was up and running, offering drinks like juices, smoothies and bubble teas, along with Hong Kong-style light bites like crepes and egg puffs.
Tipster Al reports that through the end of November, the shop is holding a special with all hot and cold drinks going for $2.50.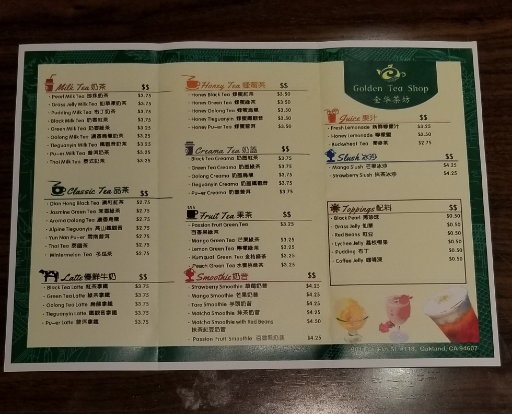 Al also told us the owner plans on adding a "DIY" dessert to the menu in the near future. 
Golden Tea Shop is open daily 10am–6pm, but may close early at times of inclement weather. 
Have you noticed an addition (or subtraction) from Oakland's food landscape? Text a tip and a photo to 510-757-9959, and we'll look into it.