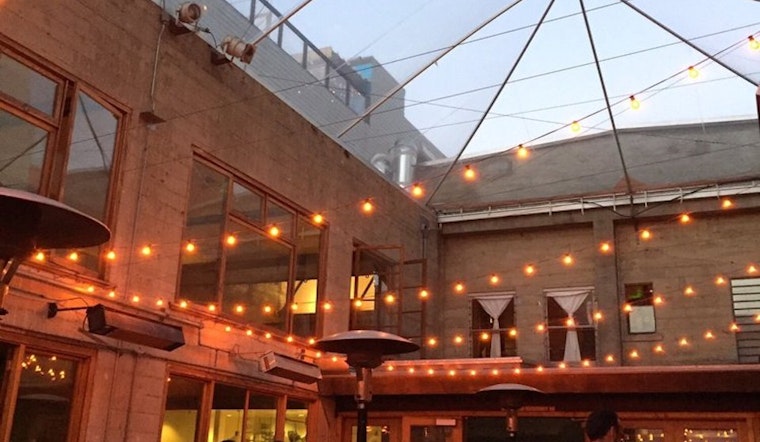 Published on November 17, 2017
Mission eatery Foreign Cinema is hoping to expand its current footprint with a wine bar, but it faces opposition from the Planning Department—as well as neighbors who contend that the expansion is a sign of increasing gentrification.
The restaurant is looking to merge its existing 12,563 square-foot restaurant with a long-vacant space next door that spans 5,633 square feet.
Recommending a denial of the conditional use authorization, Planning said an 18,196-square-foot eatery would not comply with zoning codes, which limit non-residential use spaces to 6,000 square feet. 
However, Praxis Architects, the sponsor of the project, pointed out that historically Mission Street was "an entertainment-based commercial corridor," and one of San Francisco's theater districts. 
"There are lots that face Mission Street between 20th Street and 23rd Street that range between 17,566 – 44,100 square feet," Praxis noted. (Foreign Cinema is located on Mission between 21st and 22nd streets.)
Planning also said that "the proposed restaurant expansion is not a neighborhood‐serving business, as the existing restaurant is a destination eating and drinking establishment with predominantly an out‐of‐ neighborhood clientele."
Neighborhood groups opposing the expansion agreed with Planning's assessment. United to Save the Mission said that as more destination restaurants opened in the corridor, the area was in danger of becoming "another Valencia Street." 
"We need to protect Mission St. and our small business corridor that supports our working-class families!" the group said on its Facebook page.
The group is also opposed to a conditional use authorization for the Fort Point brew pub slated for 582 Shotwell, a space that also houses Timbuk2's store and manufacturing facility.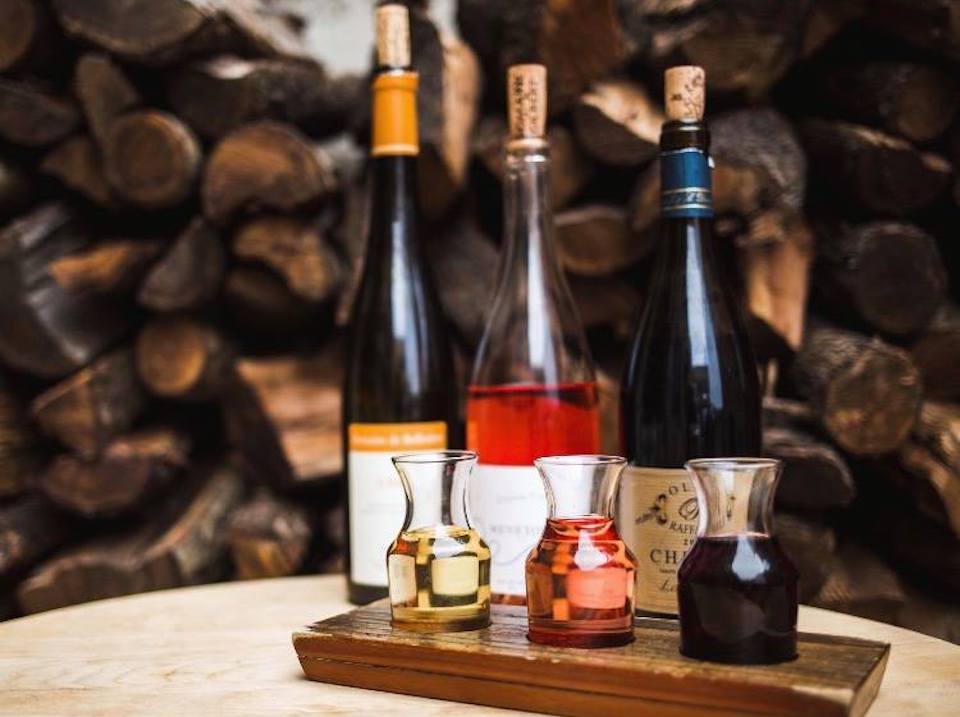 In a letter to Planning, Praxis pointed out that Foreign Cinema is also a small business, with only one location. More than half of its 130-person staff live in the Mission, as the restaurant prioritizes local hiring.
Supporters of the expansion, which included nonprofits like the Sisters of Indulgence and the Human Rights Campaign, said the restaurant has been a good neighbor. Several supporters have been beneficiaries of fundraising anniversary dinners that Foreign Cinema has hosted throughout the years.
"In their 18 years here in the Mission," said Edward Kaufman, executive director of Mission Graduates, "Foreign Cinema has, time and time again, proven to be a strong ally to the Mission community."
The hearing for the conditional use authorization was originally scheduled for yesterday, but will now be heard on December 2nd.