By
Hoodline
- Published on November 21, 2017.
A new spot to score headphones and more has opened up in the neighborhood. Called Sennheiser, the fresh addition is located at 278 Post St. (between Stockton St. & Grant Ave.) in Union Square.
Sennheiser is a German electronics company with locations around the globe. It specializes in high-end headsets and headphones, microphones and wireless systems, and meeting and conference solutions.
The Union Square store marks the company's first stand-alone brick-and-mortar outpost in the United States.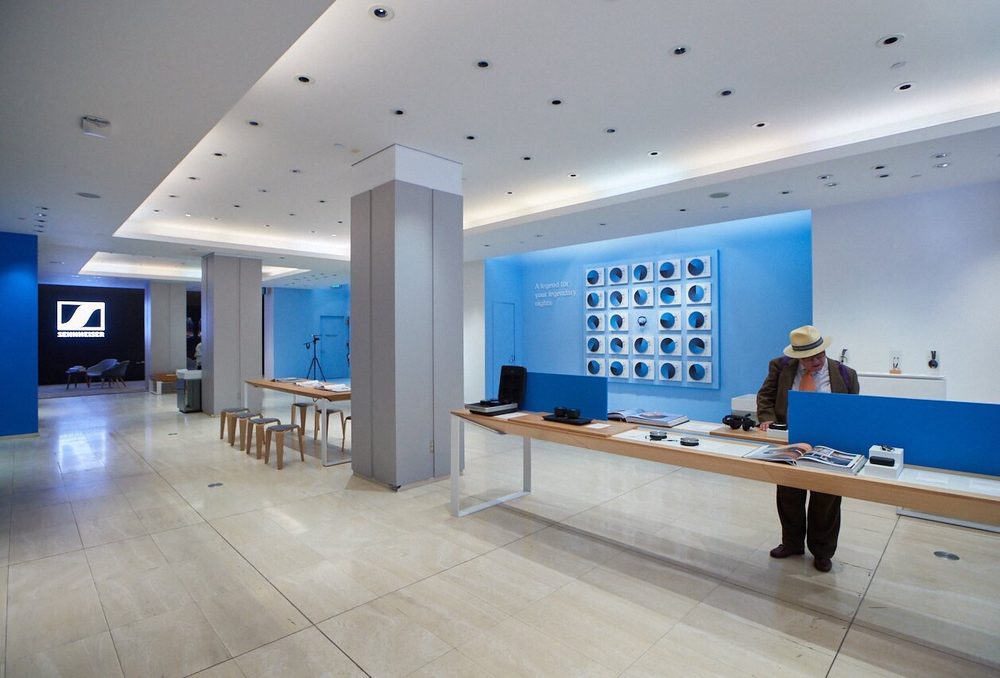 Expect to see a variety of products like noise-cancelling headphones; Bluetooth earbuds compatible for gaming, DJing, and television; and microphones for a variety of applications, like music recording, theater presentation, broadcasting, and audio for video. (You can check out the full line of products here.)
It's still early days for the fledgling business—it's got just one review on Yelp thus far.
Devin L., who was the first Yelper to review the new spot on November 13th, said: "Shoutout to Marlin and the team—they are a very knowledgable and passionate crew. I experienced a spectacular demo of the product I was looking for an hour after they opened and was sold on the spot. The new storefront looks like it was stolen right out of MOMA."
Sennheiser is now open at 278 Post St., so stop by to welcome the new business to the neighborhood.