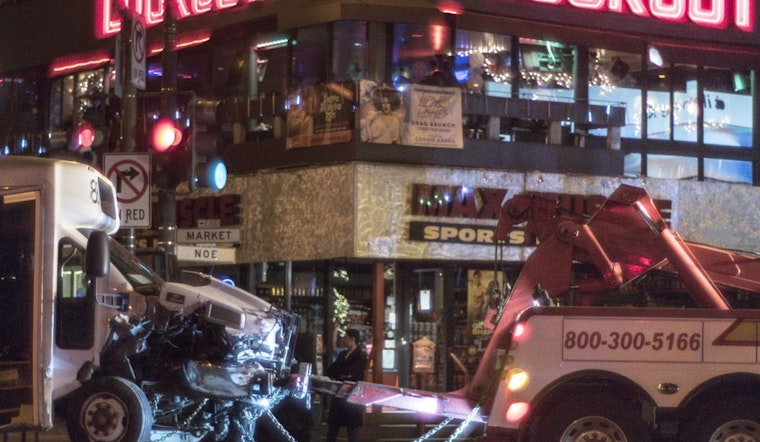 Published on December 12, 2017
Last night, a multi-vehicle collision involving a UCSF shuttle bus and three vehicles at the Castro intersection of Market, Noe and 16th streets injured two people and disrupted traffic for hours.
The incident occurred at approximately 8:40pm. According to UCSF's Senior Public Information Representative Laura Kurtzman, "the shuttle was heading from the UCSF Parnassus campus to Zuckerberg San Francisco General Hospital."
Two drivers were transported to San Francisco General Hospital for treatment of non-life-threatening injuries, said Kurtzman. "No passengers were on board the shuttle bus, and the driver was unhurt," she added.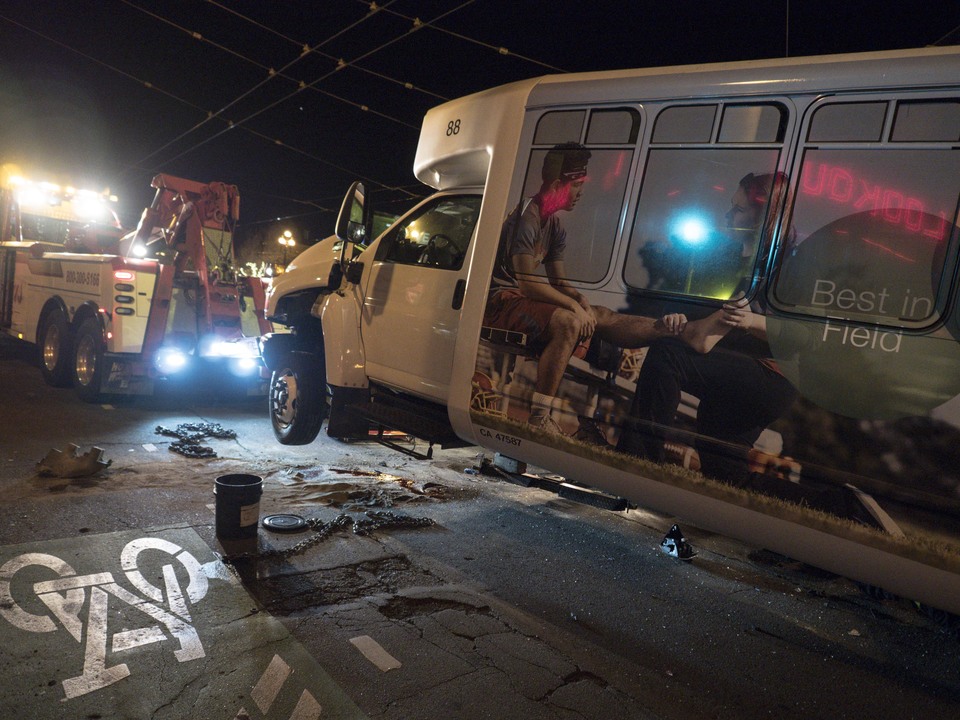 Police are investigating the cause of the collision. "Safety is of paramount importance, and we are continually working to improve the safety of our shuttle system," said Kurtzman.
Hoodline contacted SFPD for comment but did not receive a reply before press time. Via social media, onlookers shared images of damaged and disabled vehicles, which were spread across the entire intersection.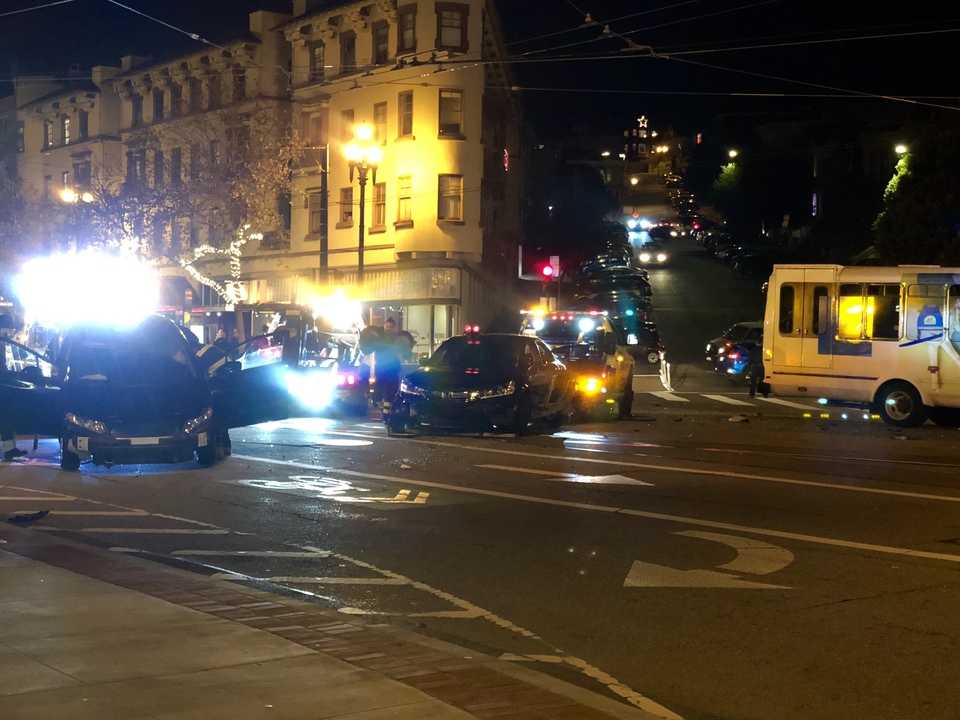 Near misses and driver confusion are regular occurrences at the intersection; in April, local dancer Nick Stettenbenz was struck in the crosswalk at this intersection, and in 2016, a driver hit a Castro farmers market worker.
In February, SFMTA spokesperson Ben Jose told Hoodline that between July 2011 and June 2016, there were 174 total crashes along this stretch of Market Street. Of those, 22 crashes involved a pedestrian and 51 involved a bicyclist.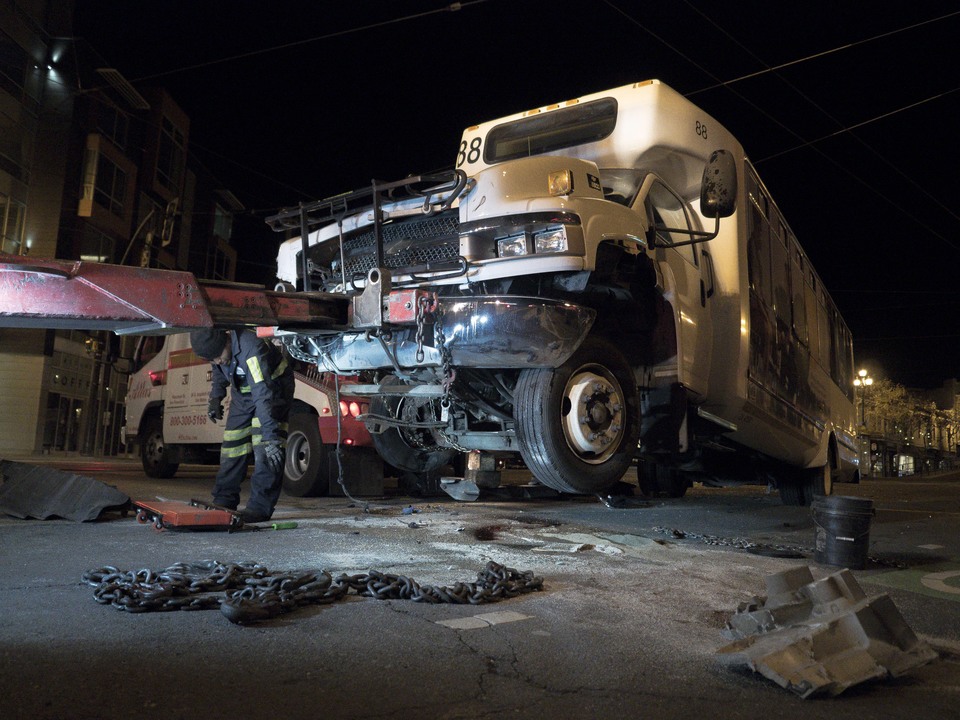 The San Francisco Municipal Transportation Agency has selected this intersection for safety upgrades as part of the Upper Market Street Safety Project, but permanent upgrades like parking-protected bike lanes, sidewalk extensions, and improved intersection wayfinding/guidance markings have not been installed.

When reached for an update, Jose told Hoodline that "work on the Upper Market Street project is anticipated to begin in January."