Rising rents, changing tastes and culinary creativity keep our restaurant scene in a constant state of flux, but with help from our roaming tipsters, we're able to bring you the latest local food and drink news.
In this week's edition, we bring you details on several closures throughout the city, news of a Mexican eatery that's coming to North Beach, and a Mission-based restaurant that's moving a few doors down.
Coming Soon
North Beach: Cilantro Taqueria SF
2257 Mason St. (between Francisco and Water streets)
In North Beach, Hoodline tipster extraordinaire Al reported that Cilantro Taqueria SF will be moving into 2257 Mason St., formerly home to Taqueria San Jose No. 3, which closed last year.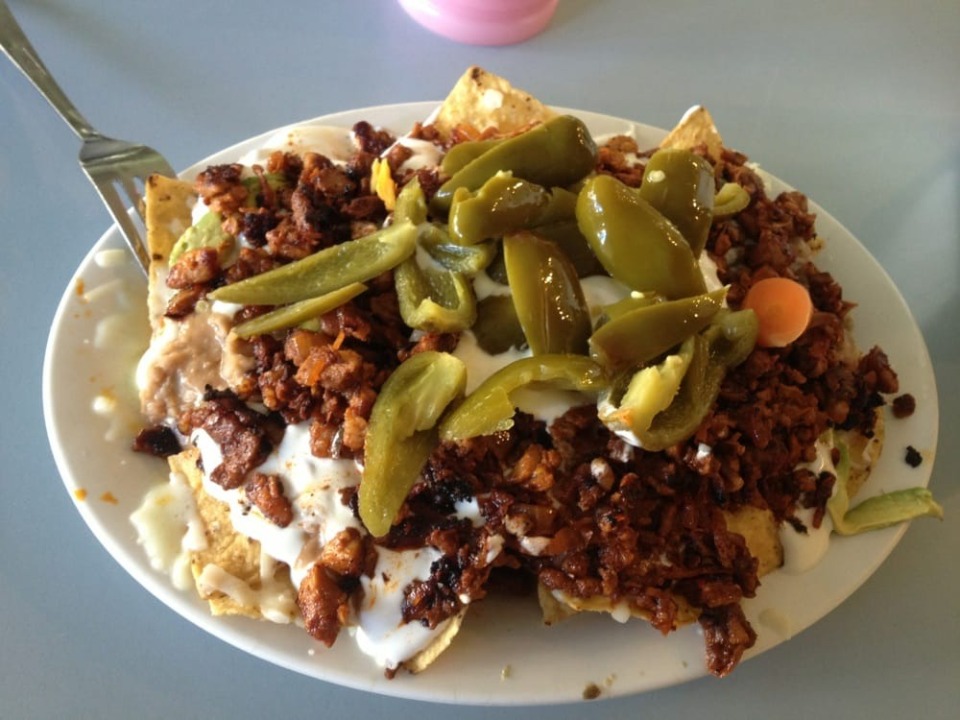 "From the look of things, like the structure and furniture, it'll be somewhat the same as before, however, seating has schematic changes and a new coat of paint inside," said Al. "Gone are the cactus murals replaced with toned-down Latin decor."
Cilantro Taqueria SF hasn't submitted a liquor license and its website isn't available yet, but once we know more, we'll let you know. 
Closed
Marina/Cow Hollow: Eastside West Restaurant & Bar
3154 Fillmore St. (between Greenwich and Pixley streets)
Up in Cow Hollow, Hoodline reader, Eric K. sent in a tip a few days ago of Eastside West Restaurant and Bar's closure. The gastropub, which operated as a bar, lounge and dance club, opened in 2008.
According to the business, it served simple yet "bold dishes that are local and organic wherever possible, in a lively, social setting."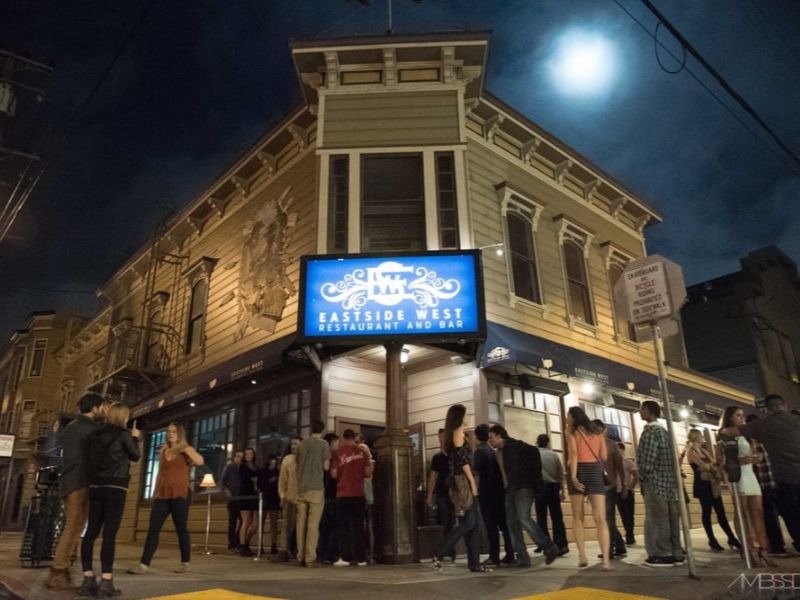 The menu featured bar bites like, oysters, fried chicken sliders, artichoke & spinach dip, nachos and more. The drinks menu consisted of four house cocktails and additional options for beer, wine and soft drinks.
A sign on the front door doesn't give a specific reason for the closure, but it does thank customers for a great run in the neighborhood. 
Bernal Heights: La Santaneca
3781 Mission St. (at Richland Ave.)
Over in Bernal Heights, Al reported that La Santaneca, a Salvadorian restaurant that specialized in pupusas, has closed for good.
The restaurant opened in the neighborhood back in 2005 serving a multitude of dishes that became popular with neighbors, like carne guisada, chile relleno, and plantains.
According to our tipster, there was brown paper covering the windows without a notice of what may take over the space.
Union Square: Little Giant Ice Cream

214 Sutter St. (at Kearny St.)
Al also alerted us to Little Giant Ice Cream's temporary closure at 214 Sutter St. According to Al, the business closed because of the cold weather, which affected customer turnout.
Along with the San Francisco location, it has an additional location in Oakland at 1951 Telegraph Ave. 

"Blaise of LGIC [at the] Oakland Telegraph Ave. location said it might re-open [between] late February to early March 2018," said Al.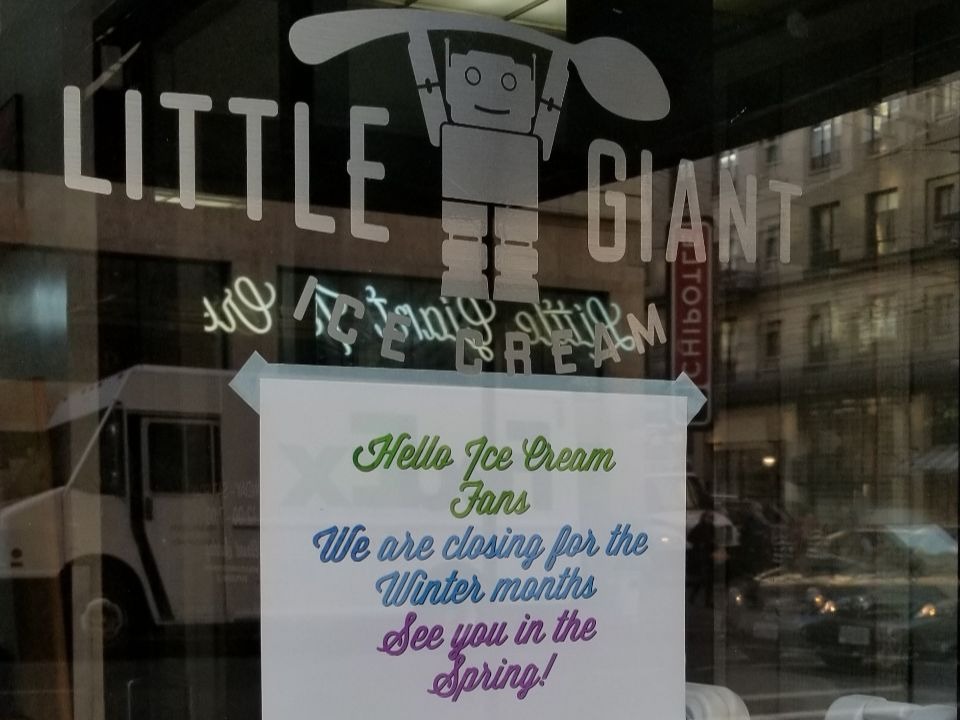 Flavors at the East Bay shop include Mexican hot chocolate, Samovar chai, hot buttered rum, seasonal flavor, 'Ugly Sweater,' which has a 5 percent ABV, and many more. (See the full menu here.) 
Hayes Valley: The Pastry Cupboard
1596 Market St. (at Franklin St.)
Hoodline reader Griff tipped us off to The Pastry Cupboard's move to 518 Memorial Way at Stanford University in Palo Alto. The bakery, which was located at 1596 Market St., opened in 2010 with a menu that offered a wide range of baked goods and pastries for breakfast, lunch and dinner.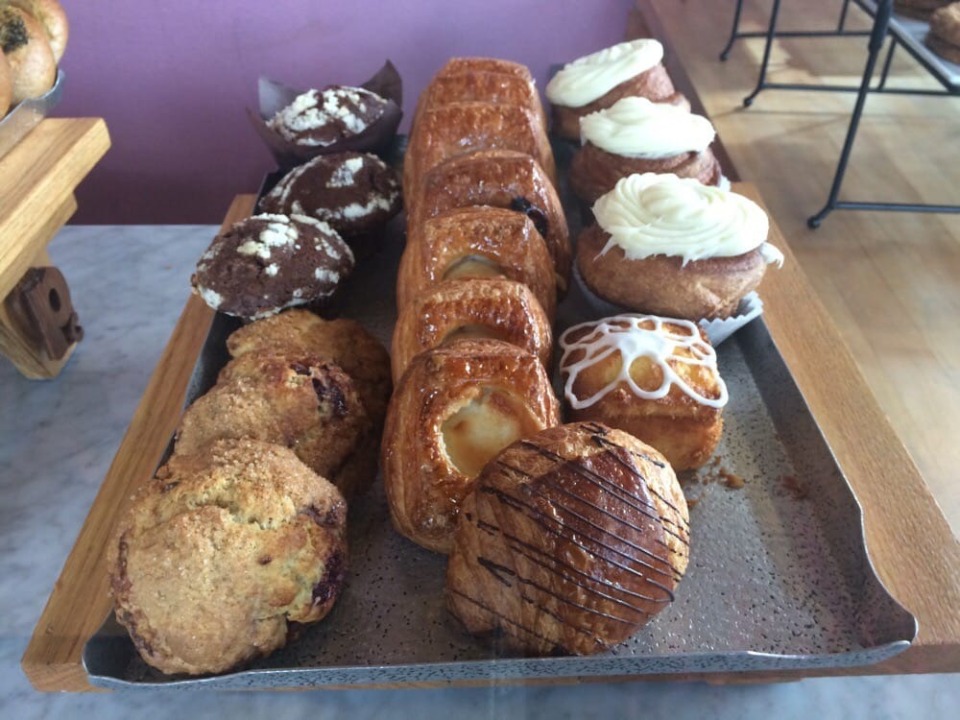 Menu offerings included, cupcakes, breakfast pastries, pizza, sandwiches, pies and many more.

According to a note left on the door and an announcement on its website, customers in Palo Alto can find the business, now called 'The Lathrop Café,' at 518 Memorial Way. 
Relocating
Mission: Old Jerusalem Restaurant
2976 Mission St. (between 25th and 26th streets)
In the Mission, Al reported that Old Jerusalem Restaurant, currently located at 2976 Mission St., will be moving a few doors down to 2966 Mission St. in the next few months.
The new address used to belong to Hot Press, a sandwich shop that specialized in paninis, until it shuttered for good sometime this year. Some of the eatery's most popular items were, 'Pollo de La Mission,' 'Oh My Beef,' and 'The End Up.'
According to Al, Old Jerusalem Restaurant is hoping to open at its new location by late February. 
"They said no changes for now, but [they] could incorporate different hours since they're now having a back patio and possibly rooftop dining depending on the financial situation," said Al.
Customers who are visiting the current shop at its original location can expect to find the same menu, consisting of items like hummus, shawarma variations, kababs, a vegetarian sandwich and more.
Round out the meal with either a kunafa (warm syrup-soaked dessert of shredded wheat and goat cheese topped with crushed pistachio) or baklava.
Current business hours are Monday to Sunday from 12-10pm. 
Have you seen something interesting while you're out and about? Text Hoodline, and we'll try to learn more: 415-200-3233.