A gas station at the corner of 42nd Avenue and Lawton Street will be replaced with a four-story, mixed-use development with on-site affordable housing, Hoodline has learned.
The San Francisco Planning Commission on December 21st approved a conditional use authorization permit allowing the site at 3601 Lawton St. to change from commercial-only to mixed-use.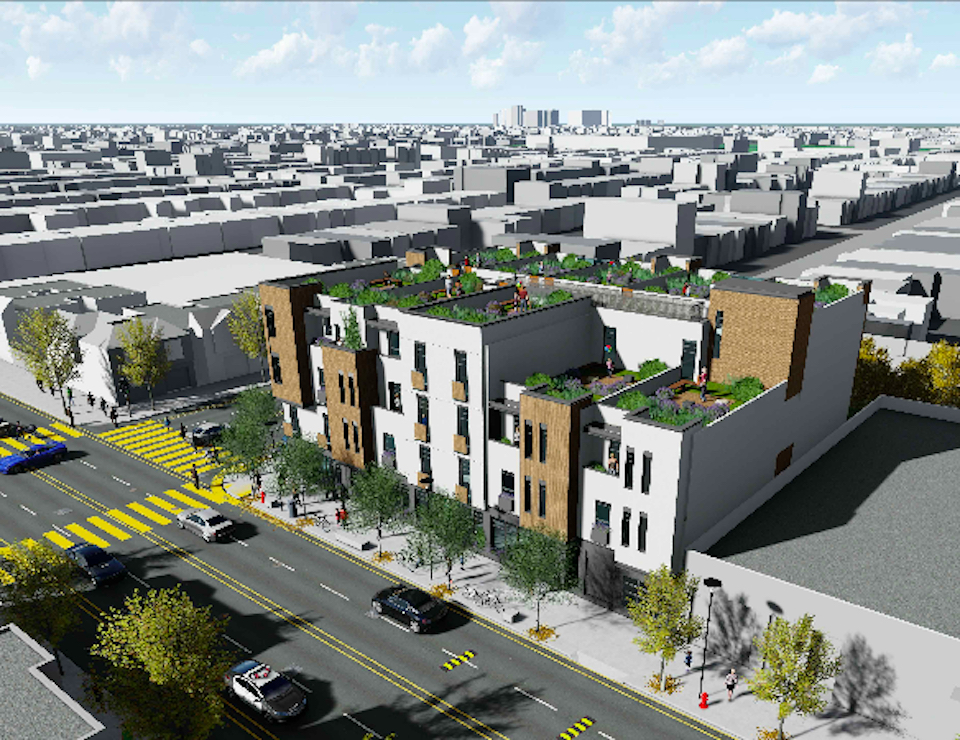 The new building will replace a convenience store, auto mechanic shop, and four gas pumps that were installed in 1966, according to documents filed with SF Planning.
The existing structure is one level, and only about 1,450 square feet total.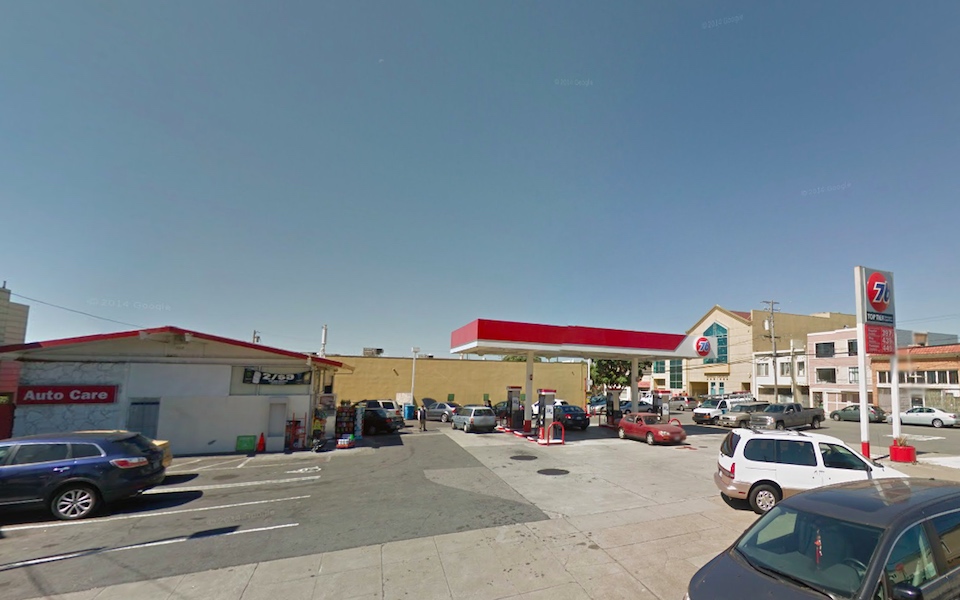 The $7 million project, as proposed by architects Kodorski Design, is a 40-foot-tall building that includes two ground-floor retail spaces fronting Lawton Street and four retail spaces on the second floor.
The new building's 4,500 square feet of commercial space will "provide opportunities for resident employment and ownership of businesses," according to the project's sponsor.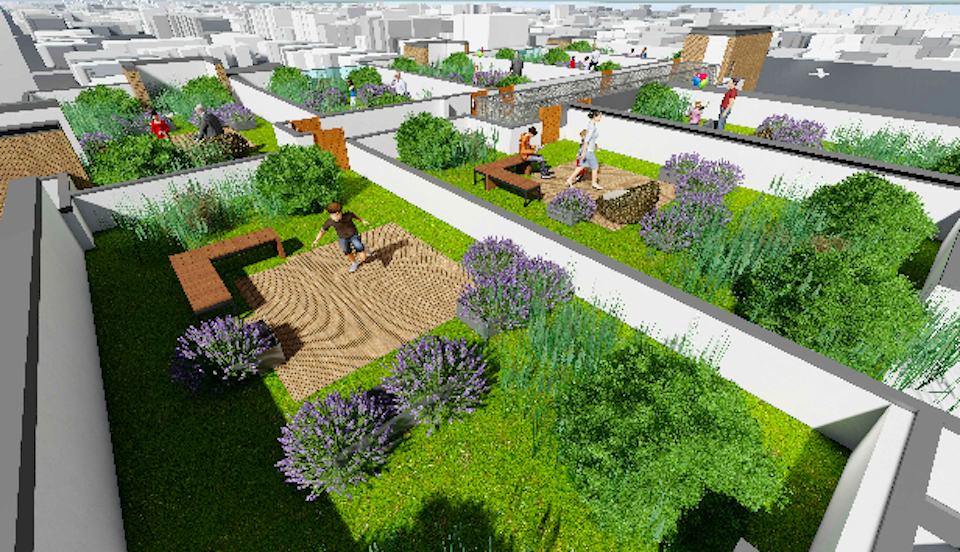 Tenants of the 15 proposed residential units will have access to nearly 7,000 square feet of open space comprised of roof decks and rear yard space. The developers also plan to plant 12 street trees around the property. 
As proposed, the building will have one two-bedroom unit and 14 three-bedroom units, with three homes priced below market rate. Each unit will be two-level, to replicate the housing pattern that predominates the Outer Sunset, according to the project plans. 
The building will also include an underground garage with spaces for 24 vehicles and 24 bicycles, along with an additional 12 bike spaces above ground. 
By setting aside 20 percent of the units as affordable housing, the project is allowed to exceed the density limits for the lot. Typically, the 10,000-square-foot lot would only be allowed to house 13 residential units, with just two below-market-rate units on site.
To remediate the area surrounding the existing gas pumps, the developer will have to strip 4,400 cubic yards—about 11.44 million pounds—of soil from the property, up to 10 feet below the surface.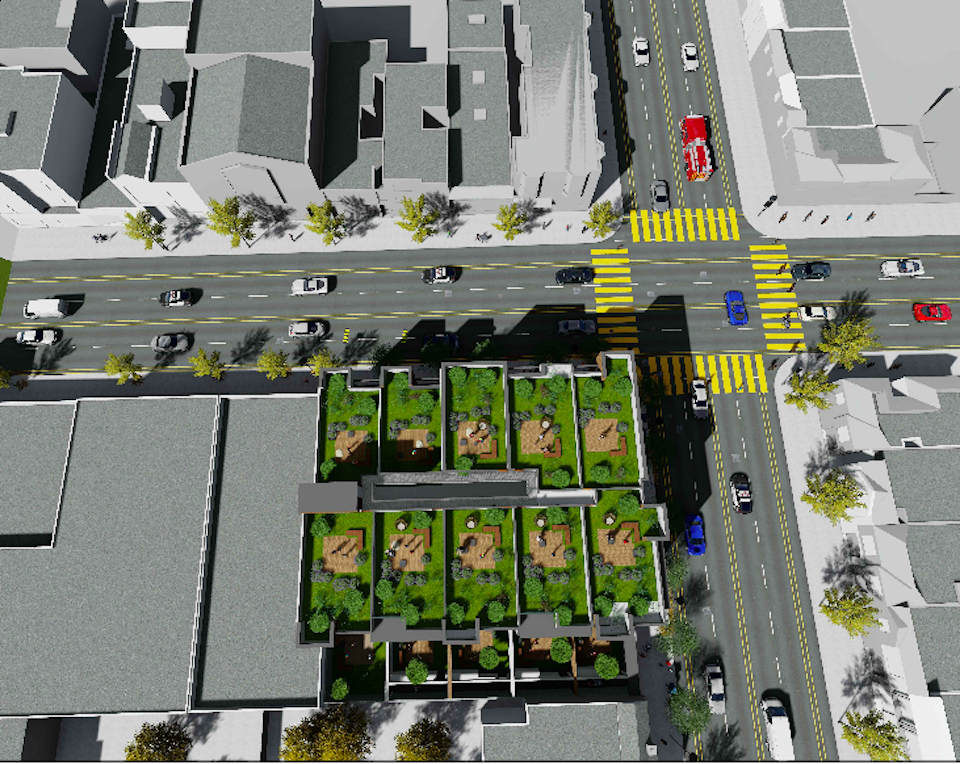 With the Planning Commission's approval last month, the project has completed its environmental review and obtained its requested conditional use change. The project will still need to obtain building permits to demolish the existing structures and begin construction of the new ones.