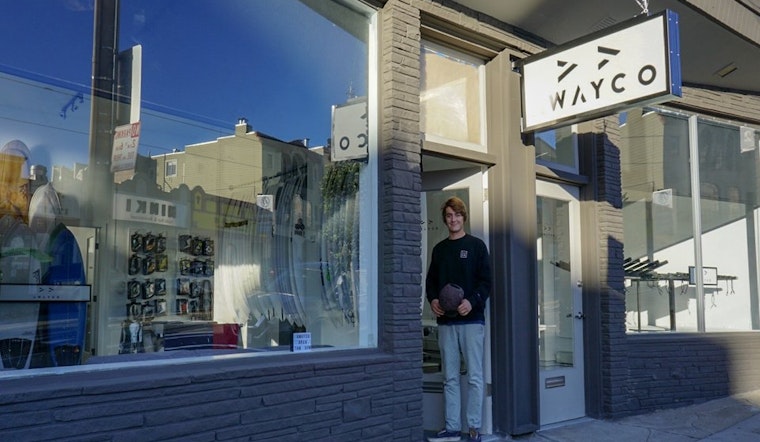 Published on January 16, 2018
Dropping into a clean wave can be an exhilarating experience—unlike the experience of waiting at an airport baggage claim for a surfboard stowed inside a travel bag.
Awayco, a new Outer Sunset surf shop, aims to make life easier for surfers with a membership-based platform for high-performance surfboard rentals that also helps build a global community, says its founder..
In a phone interview from Sydney, Australia, CEO Gideon Silverman told Hoodline that the company was formed to solve a problem that he and many other surfers encounter while traveling.
"Anyone who travels with surfboards knows it's no fun dragging around the luggage, having to pay extra for excess baggage fees, and taking away time from experiencing local culture because you're lugging a board around," he said.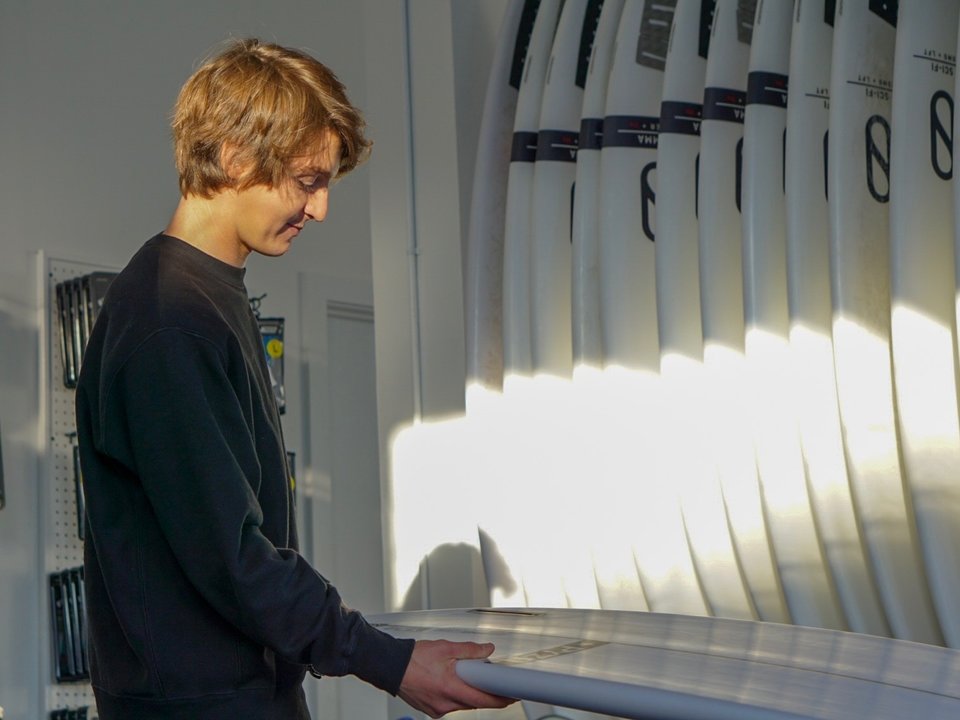 Awayco's membership platform provides surfers with access to roughly 120 high-quality boards at any given time at 17 different locations in California, Australia, or Bali, Indonesia. Other Northern California locations include Pacifica and Santa Cruz.
Silverman describes the experience as "almost like having friend's houses all over the world where you store really great surfboards," he said.
Traveling with just a backpack is a major benefit, said Silverman. "It's a wonderful feeling to travel so light. Before, we would carry our boards everywhere, just in case there were great waves. Now we don't have to."
He said it's also beneficial for surfers seeking a low-cost way to try a new board before making a purchase.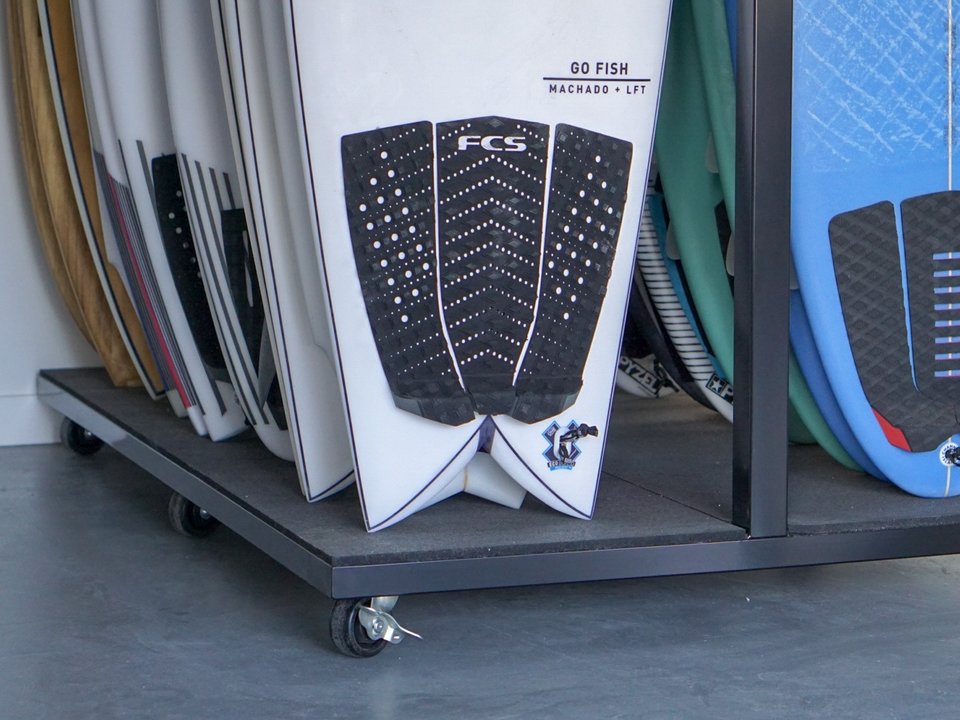 "A bunch of our Sunset neighbors have gotten rid of their boards and use our products as basically storage, as virtual storage," Silverman said. "There's a quiver of new boards available at our shop at any time."
Customers go online to reserve the board and time they want, then stop into Awayco's shop before heading to the beach.
"Maybe grab the L-Taraval if you're feeling tired afterwards," said Silverman, "and then go back to work and no one has to know that you even went surfing."
While Silverman hails from Australia, he said he's made the Sunset his home and has chosen the neighborhood as Awayco's global headquarters. Five of Awayco's team members also grew up in the area, he said.
"Some of us are immigrants to the US," he said. "But we have fallen in love with the area and our team is motivated by enormous love of the neighborhood. We feel pretty privileged to be here."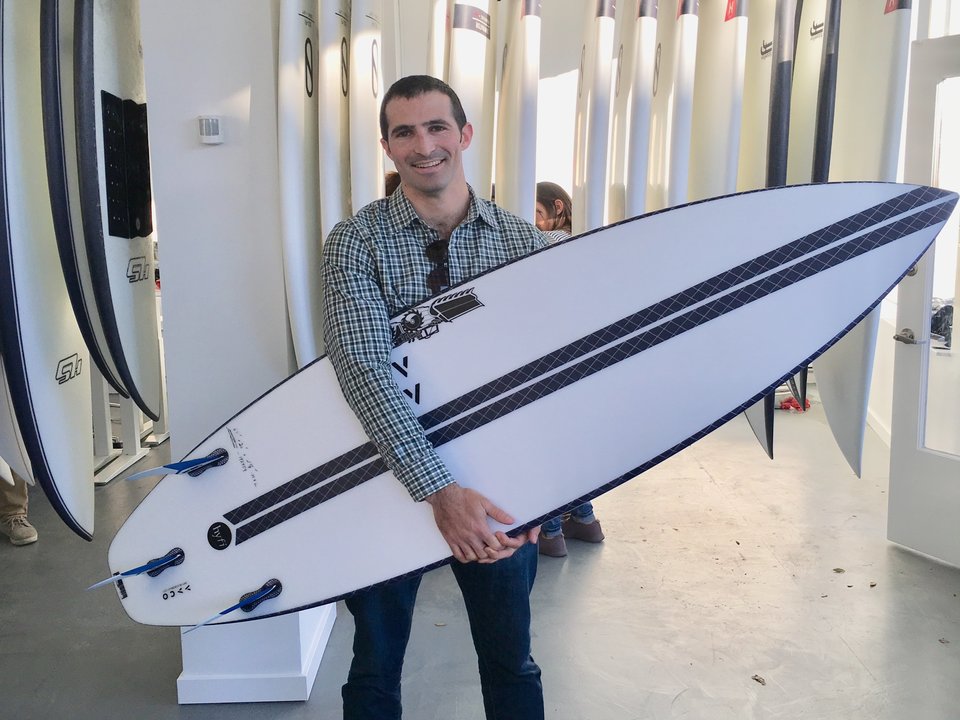 "We really want to engage with the neighborhood and our doors are open 7am–5pm daily. It's a place to come and hang out and meet the team, check out the 120 boards we have on display, and you can ride all of them."
Currently, membership is by invitation only, but the business has issued memberships linked to the number of boards on hand for San Francisco residents. 
"We are really community-driven and we are in the process of getting to know the members. My personal phone number is even on the website."
"If you are interested in surfing, design or technology, come by and say hi," said Silverman. "It's our home, our office, and our store. And it's all in one place."
Awayco is located at 1444-1448 Taraval St. (at 25th Avenue) and is open from 7am to 5pm. For more information, call 415-688-0086 or email [email protected]