After Caffe Roma announced last year that it would close after 40 years in North Beach, the family-owned café will now remain open indefinitely, Hoodline has learned.
A developer announced plans to acquire the space and transform it into a Mediterranean bistro, but that proposal has since been scuttled.
Although Caffe Roma's lease is still set to expire this year and no formal deal has been negotiated, "everything is status quo," said co-owner Tony Azzollini.
In September, Azzollini and his sister Irene said they planned to close after news of a rent increase. Ongoing construction in the area and the removal of an adjacent parklet caused business to fall off by 20 to 30 percent, said Tony.
The siblings, who operate other locations in SoMa and Millbrae, also cited their father's declining health as a rationale for closing the North Beach location.
After we reported the closure, developer Jason Talbot told us he had worked out a deal with the Azzollinis to purchase the business and rebrand it as "Gypset Café."

Talbot said he planned to keep Caffe Roma as-is until the first of the year before closing for two weeks to remodel the interior and reopening under the new name.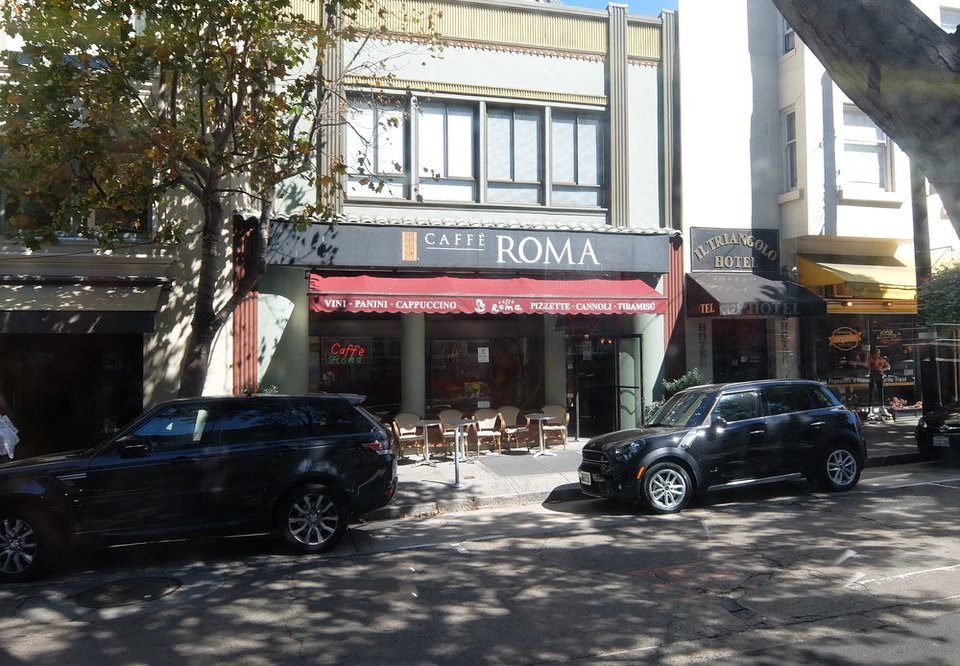 However, when we stopped by the café, Irene was still behind the counter. "We are trying to work it out with the landlords," she said. 
Santino DeRose, a realtor who represents the building's owner, told Hoodline that plans to close and move forward with Gypset Café are no longer. "I can confirm that the previous deal is off the table as far as I know," he said. 
"The transaction with Jason never came to fruition," he said, confirming that Caffe Roma's lease is up this year.
DeRose declined to state the exact date on which Caffe Roma's lease will expire and would not elaborate on why Talbot's proposal was no longer moving forward.  
"Caffe Roma is fully open for business," DeRose said. "The landlord, who has a genuine interest in seeing Caffe Roma remain a North Beach staple, is open to discussing an extension of the current lease at similar terms."  
Attempts to speak to Talbot via phone and email regarding the fate of Gypset Café were unsuccessful. 
Should Caffe Roma's owners decide not to negotiate a new lease, DeRose said that the building's landlord is open to bringing in a new business. 
"Any parties interested in the property can contact me," DeRose said.