This week, the public has a chance to weigh in on plans to demolish a vacant Mission auto repair shop to make way for a new five-story, mixed-use building at 235 Valencia St.
SF Planning is holding a public hearing tomorrow to discuss plans filed by DDG Partners to add 45 dwelling units and 5,500 square feet of ground-floor commercial space separated into two units.
The current proposal, developed by Heller Manus Architects, includes 18 studios, two one-bedrooms, 18 two-bedroom units, and two three-bedroom units. Some units will be priced below market rate, but the developer hasn't indicated how many will be set aside as permanently affordable.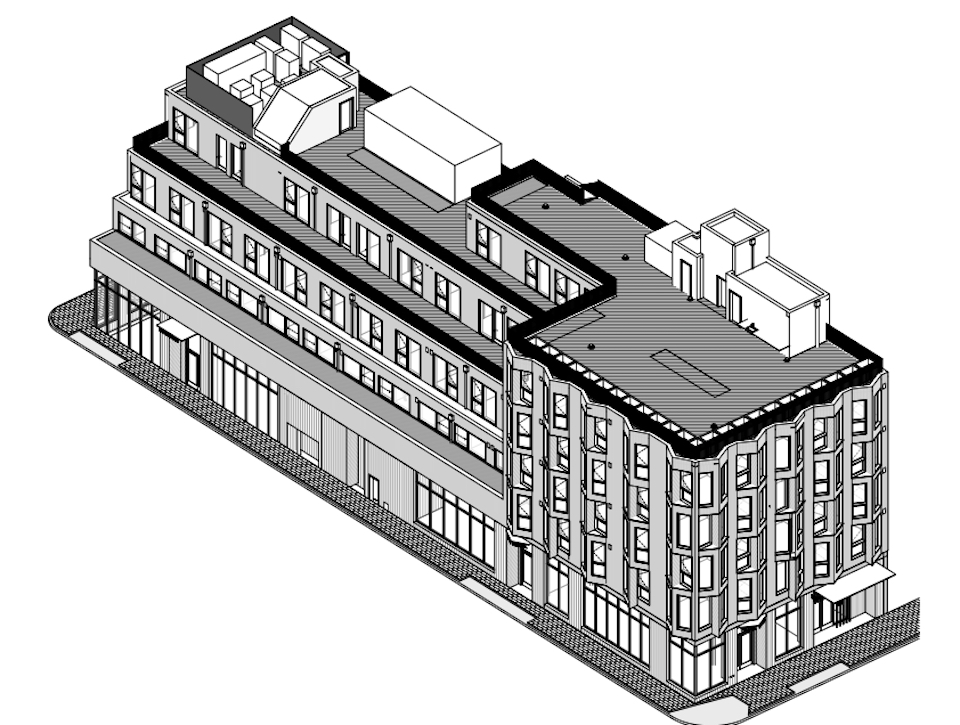 The proposal includes more than 4,500 square feet of common open space, including a roof deck about 55 feet above street level and private terraces for some of the larger apartments.
According to the public hearing notice, current plans expand across the entire parcel, which is bordered by Valencia, Clinton Park, and Stevenson streets.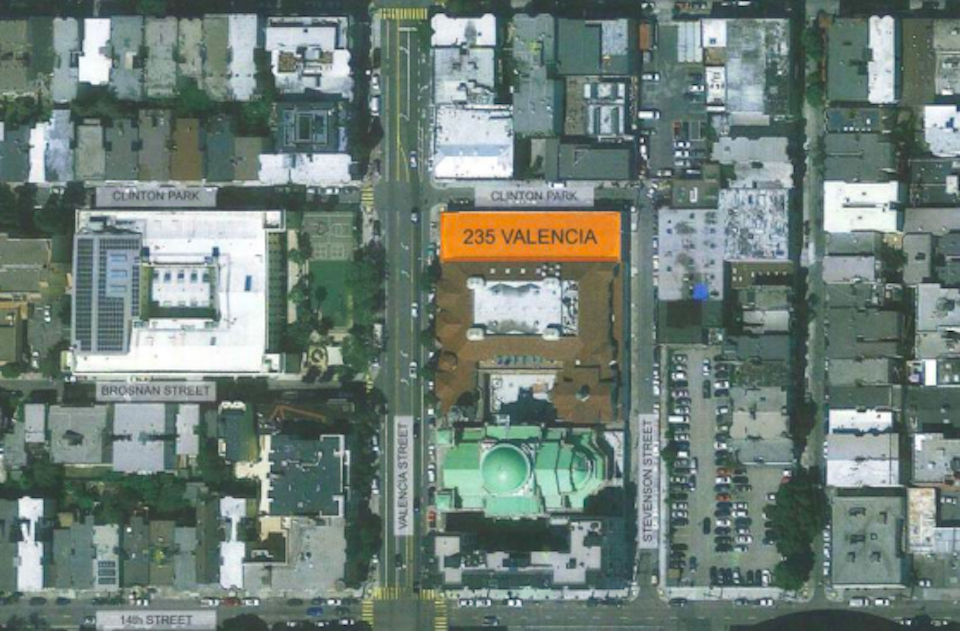 Because the plans currently would not preserve a rear yard, the developer may have to seek an exemption or find another way to comply with the planning code.
SF Planning documents suggest that builders may obtain a variance; the agency found that requiring a code-compliant rear yard equal to 25 percent of the total lot depth, or 2,250 square feet, would reduce the number of units in the project by 40 percent.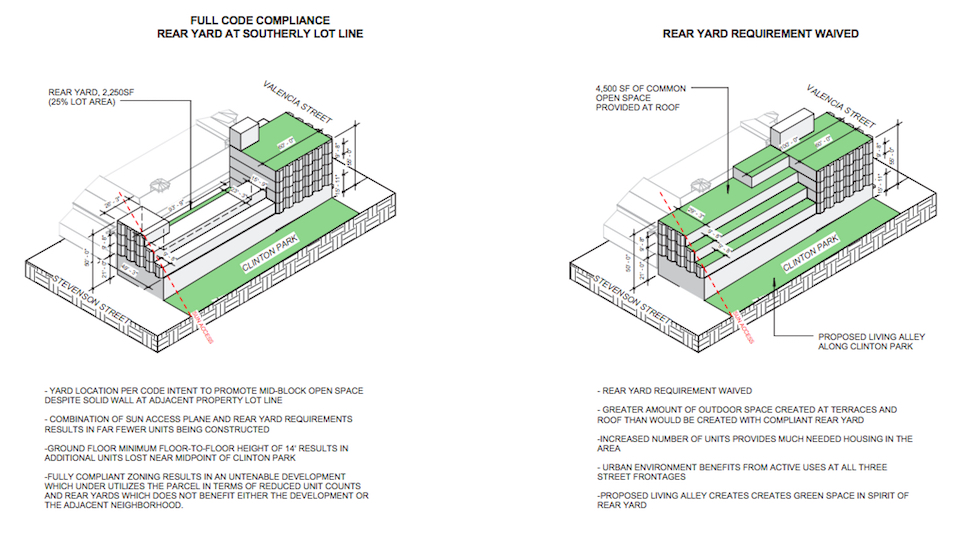 Documents from a meeting between SF Planning and the developer last year suggest plans will likely need modifications beyond the rear yard issue to comply with the planning code, however.
For example, 5 percent of the roof area must be set aside for either solar electricity or solar heat-generating equipment. Plans reviewed by SF Planning in mid-2017 didn't incorporate that requirement. 
Prior plans included the conversion of Clinton Park into a 'living alley' that would be landscaped with areas for public seating and the potential for small cafés and restaurants.
The proposed plans would convert the area currently used as a parking area into something similar to Linden Alley in Hayes Valley.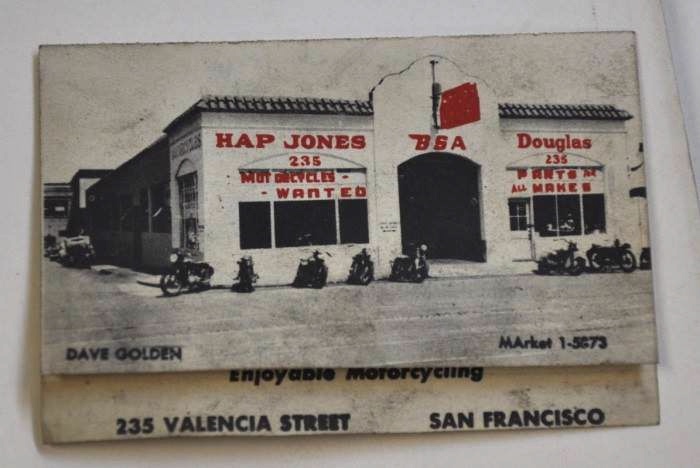 "Clinton Park is an alley sited within the Market and Octavia Plan area and is a prime candidate for living alley treatments," according to SF Planning documents from July 2017.
The developers are also considering whether to preserve any of the existing building's facade, as an honor to the site's long-time owner, Hap Jones, who operated a motorcycle dealership at the location for decades. They have drawn up renderings preserving all, part of, or none of the existing facade. 

The building as proposed would include 52 bicycle parking spots but no off-street vehicle parking.
The project qualified for expedited environmental analysis in November 2017, but would still need full Planning Commission approval before moving forward if a rear yard variance is granted this week.
Tomorrow's SF Planning Commission hearing regarding a zoning variance starts at 9:30am in Room 408 at City Hall.