Last weekend, Harvest off Mission (33 29th Street at Mission) became the first dispensary to offer adult-use cannabis sales in Bernal Heights.
Although recreational marijuana sales began statewide on January 1st, local dispensaries didn't start selling to non-medical users until a few days later due to a delay by the Board of Supervisors. Now, customers 21 years and older may enter the store with a government-issued ID.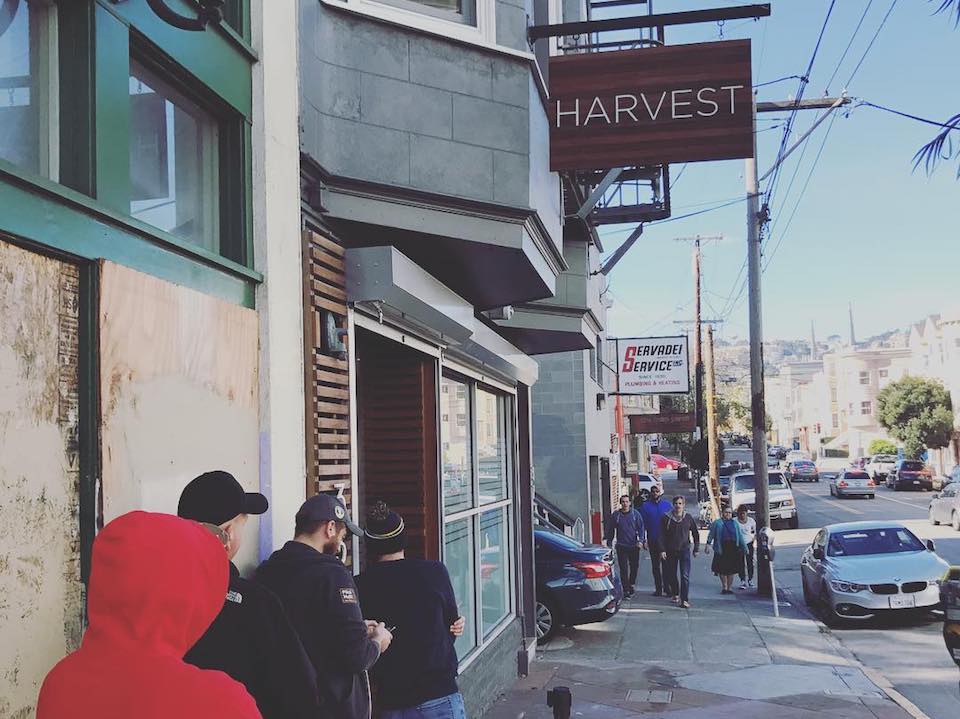 Harvest, which also runs a dispensary in the Inner Richmond, has offered medical cannabis at the location since December 2016; prior to that, Bernal Heights Collective held the spot.

The shop's interior is airy and modern, with a curated selection of cannabis edibles, concentrates and flower products, along with accessories like vaporizer pens and cartridges. A full menu is available online.
Harvest off Mission is open daily from 11–9.