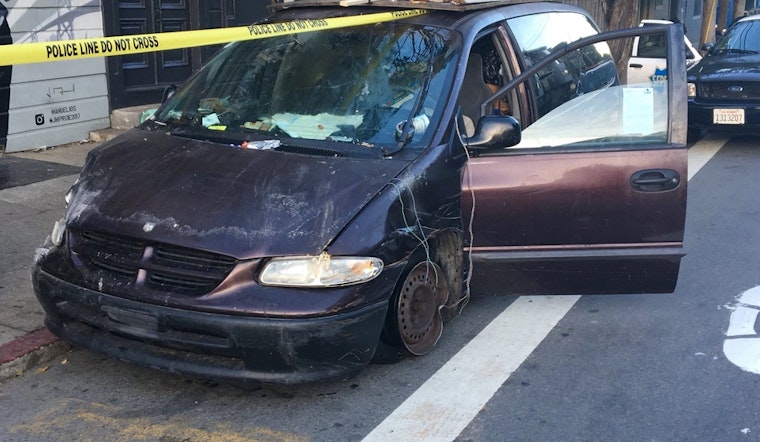 Published on January 22, 2018
On Saturday afternoon in the Castro, a purple Dodge minivan crashed into Rossi's Deli.
According to a report from the SFPD, at approximately 3:12pm a van jumped the curb on Castro near Market taking out multiple parking meters, trees and leaning posts. A police spokesperson wrote, "the van caused property damage to a building and possibly several parking meters."
Rossi's Deli received the brunt of the damage from the crash, having its front window shattered.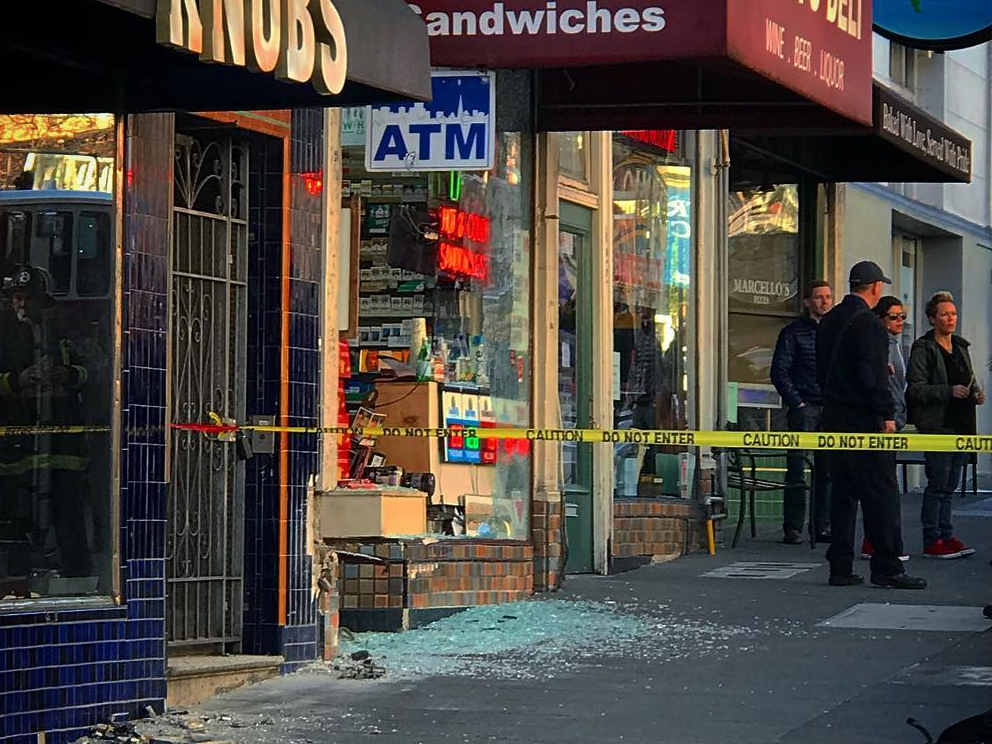 The van also reportedly drove erratically in the area of 18th and Sanchez, where the driver was eventually pulled taken in to custody outside Unionmade.  No pedestrians have been reported injured.
SFPD reports the detained driver as Kenneth Rotter, a 70 year-old male transient with non-life threatening injuries.
Rotter, who lives in his vehicle with his dog, told SFPD that he was having trouble with his brakes. The vehicle has been impounded and will be inspected to determine if there were any mechanical defects that may have contributed to the incident.
According to SFPD, San Francisco Animal Care and Control officers have taken custody of the dog.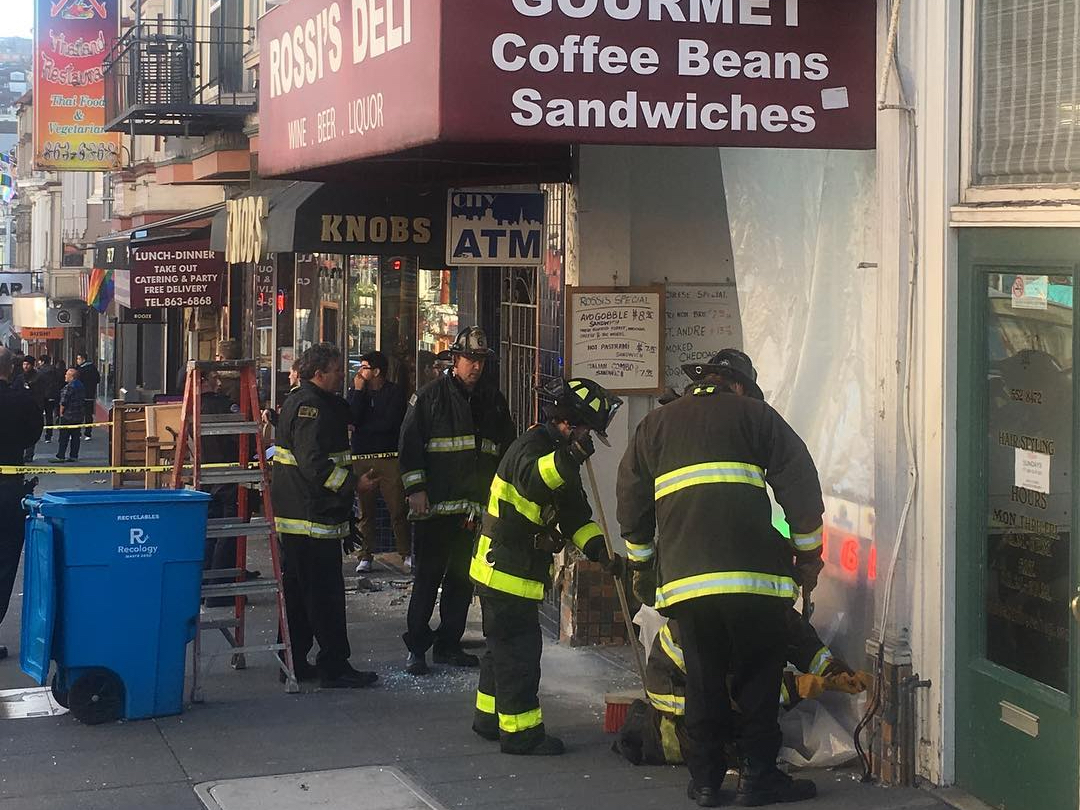 "The incident does not appear to be an intentional act  and remains under investigation," reports SFPD. No cause has been determined at this time.
Rotter has been booked at San Francisco County Jail on the charges of aggravated assault, attempted murder, felony vandalism, hit and run, reckless driving, driving under the influence (drugs) and vehicle code violations.
District 8 Supervisor Jeff Sheehy posted on Facebook about the incident. "Out of control driver jumped the curb on Castro Street this afternoon, damaging the sidewalk between Thailand Restaurant and Louie's Barbershop."
On Twitter, Acting Mayor London Breed wrote; "We are aware of the incident at 18th and Castro. At this point it does not appear to be an intentional act and no one is seriously injured."
Anyone with Information is asked to call the SFPD tip line at 415-575-4444 or text a tip to TIP411 and begin the text message with SFPD.