Castro bakery/café Sweet Inspiration reopened on New Year's Day after closing for about a week to do a quick remodel and revamp its menu.
In November, Hoodline reported that Ike Shehadeh of Ike's Place and Chef Ryan Scott, former executive chef at Finn Town, would take over the café from previous owner Michael Colter.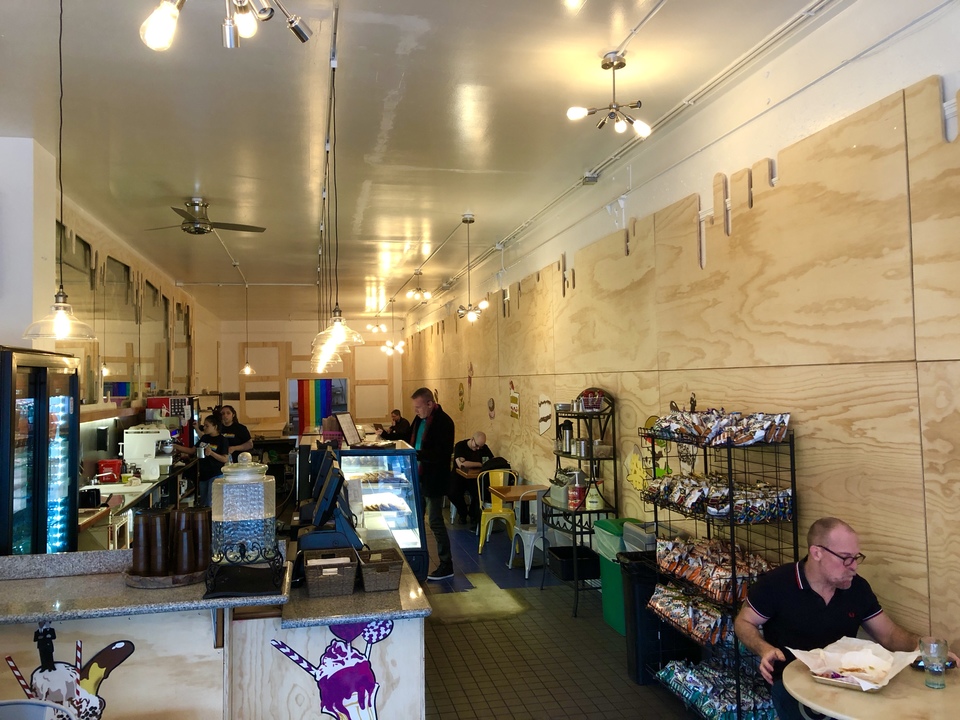 Scott told Hoodline he and Shehadah wanted to manage the eatery for "the same reason why people have been drawn to it for 31 years—it's iconic."
Another motivation: watching many long-standing businesses close in recent years is "one thing Ike and I haven't liked seeing," Scott added. "There was an opportunity to be able to take this over and to also keep the name."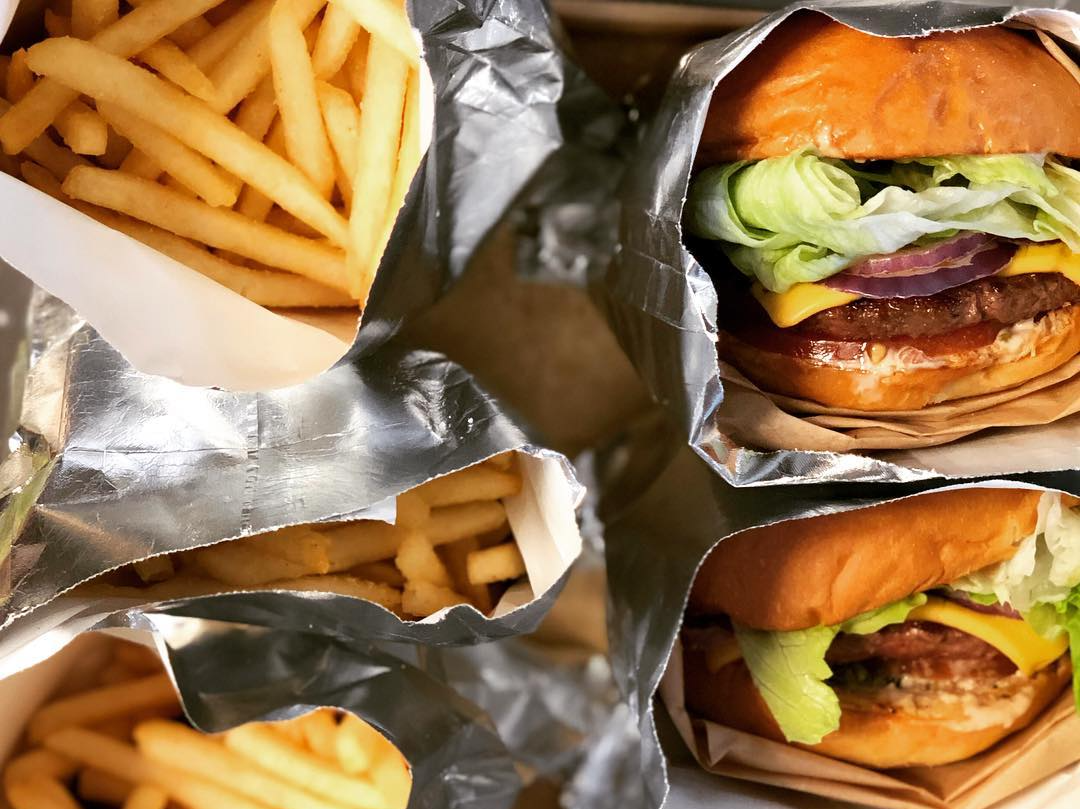 Sweet Inspiration has undergone a light remodel, but has made major changes to its menu, which now offers all-you-can-eat pancakes for $7.99 along with burgers, a fried chicken sandwich and egg sandwiches.
Scott said one of his goals was to figure out how to build the best burger in America: "We started from ground zero and figured out the best grind, sauce, and lettuce."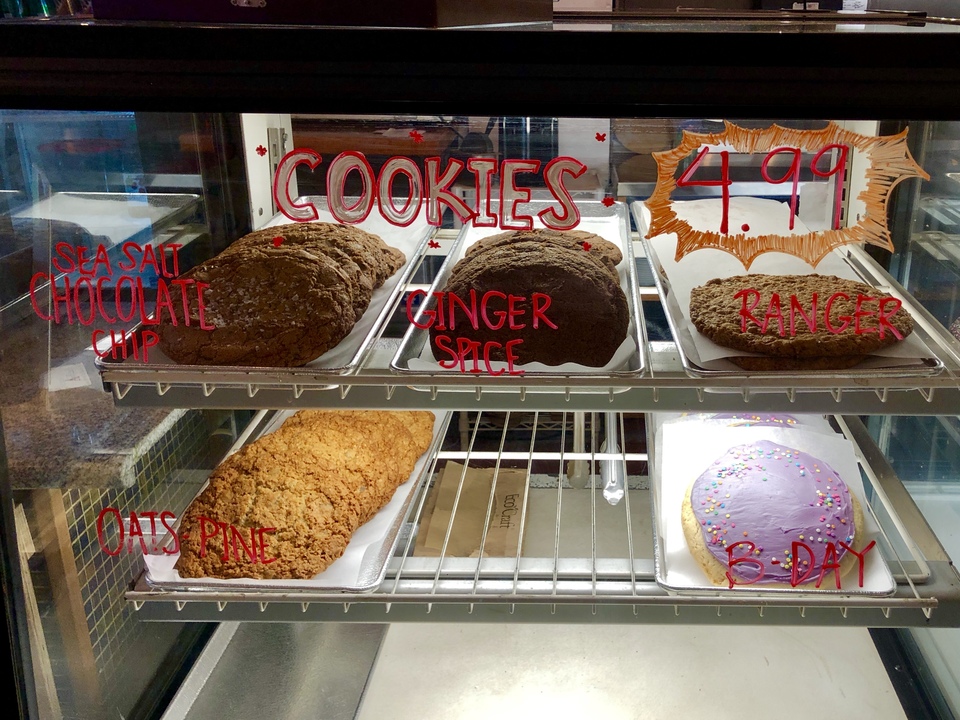 Cakes are still sold by the slice, with whole cakes available via special order. Consulting pastry chef Cheryl Burr has revamped cake recipes, and extra large cookies have been added to the menu for $4.99. The restaurant continues to serve a variety of Ike's-inspired sandwiches.
The restaurant's ABC license is still pending, but "once we get the beer and wine license, we're going to have some great wines and beers," Scott said.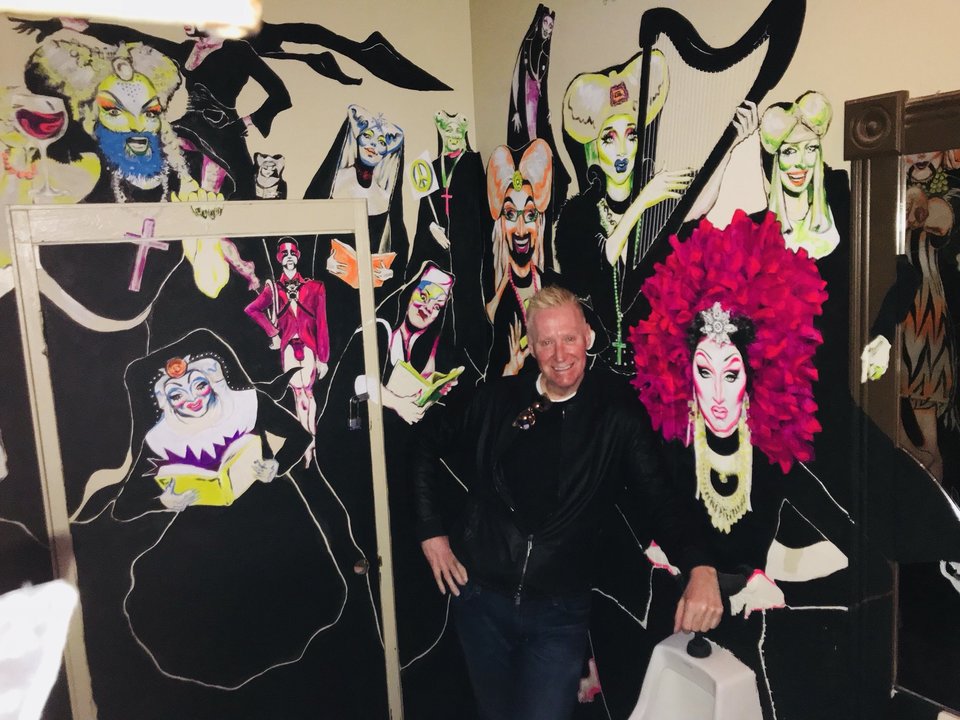 Sweet Inspiration's restroom has been substantially made over: owners have installed a new mural depicting the Sisters of Perpetual Indulgence that features Sister Roma, a friend of Scott's.
On a wall along a stairway that leads to the basement, art students will be invited to create works that will be rotated on a quarterly basis. Scott said the café will conduct Instagram surveys to determine which pieces go up.
"All Ike and I wanted to was make it fresh, clean, vibrant for everybody just to be at and hang out at," Scott said. "We want it to be an all-day place."
Sweet Inspiration (2239 Market St. between Sanchez and Noe) is open 7 days a week from 8am to 9pm.