For nearly a decade Oakland's Souley Vegan has sat on a quiet corner at 301 Broadway (3rd Street) in Jack London Square, serving up healthy, plant based soul food. The restaurant's menu is comprised "solely" of vegan dishes, meaning that no meat, fish or dairy products are used.   
"I can't believe it's been nine years," owner Tamearra Dyson tells Hoodline.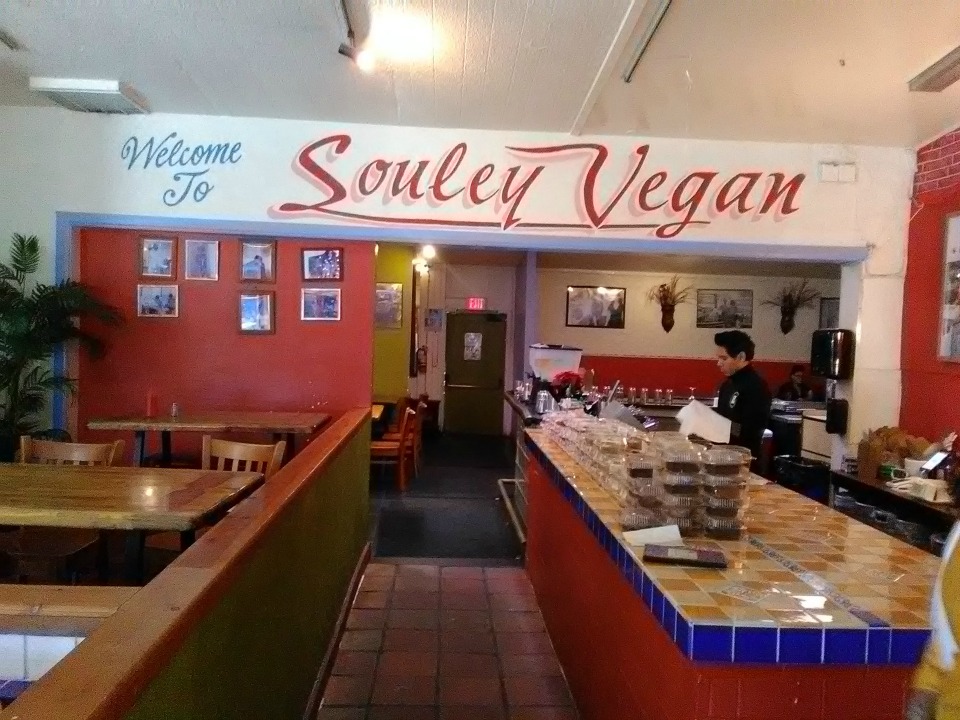 Dyson recalls a childhood during which her mom introduced her to healthy eating. "My mom raised us as vegetarians," she said. "But at 16 I found myself eating chicken—I felt like I was eating meat off of a bone. Later I learned about animal cruelty. I'm happy to be part of the solution—when you eat at Souley Vegan you have a cruelty free experience."
The menu covers all the Soul Food classics such as black-eyed peas and southern fried dishes, but Souley Vegan serves southern fried tofu in lieu of southern fried chicken. There's even a touch of the Mediterranean—a couscous plate which includes glazed onions, mushrooms and yellow corn.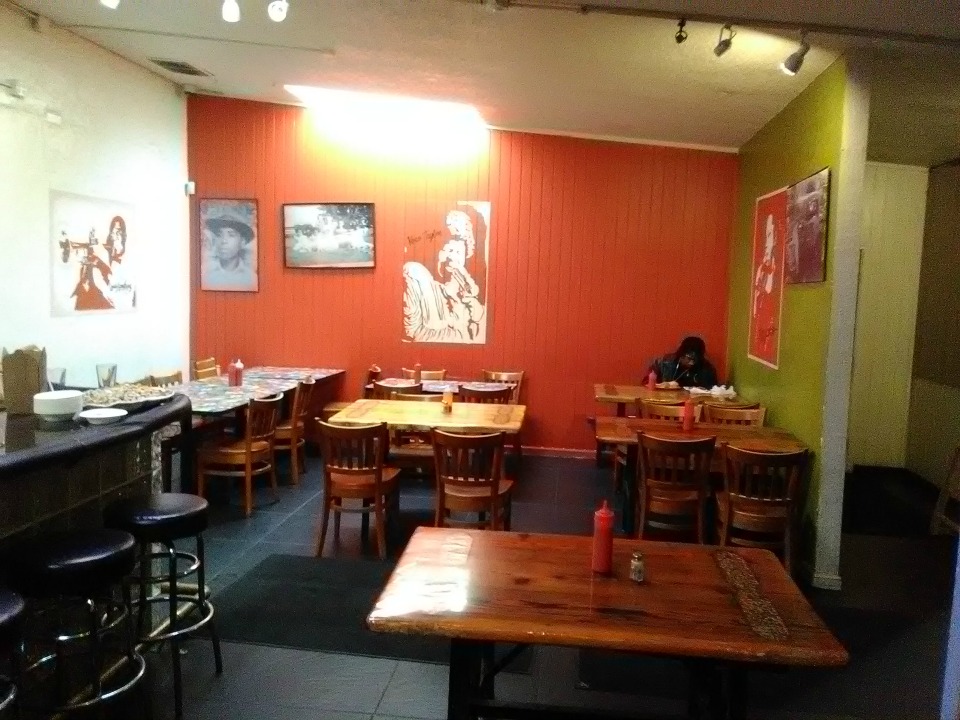 Dyson recalls being told that she was crazy for opening the eatery in what was then a neighborhood where not much was going on. "There was no money then, it was the recession," she said. "People advised me to sell fish—I said no, this is my vision, I can't do anything but be myself."
Dyson explained her vision. "I wanted to present a place for people to experience vegan food in a whole other way," she said. "The music, the food, the customer service. It's all a reflection of who I am as an individual—I want people to have fun and so I initiated a different perspective on the vegan lifestyle."
Music does play a big part in creating the atmosphere at Souley Vegan. Soul and jazz from African American artists play over the restaurant loudspeaker as patrons dine. The walls are graced with portraits of black jazz musicians such as Louis "Satchmo" Armstrong. Live music is performed at Souley Vegan on Thursday evenings.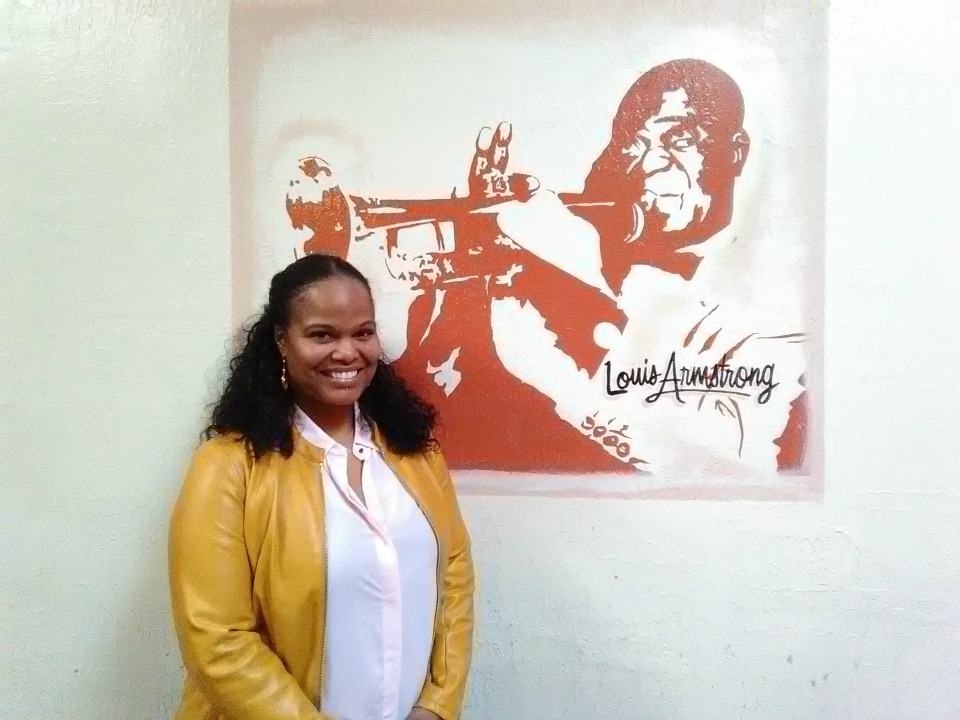 "Music is very important to me," Dyson said. "It's a huge part of my life."
Souley Vegan also offers a well-stocked wine and beer bar. 
"When we opened in 2009 there was nothing much around here" Dyson said. "Now it's developing—it feels like its coming alive. A lot of tenants are moving in—the Oakland A's corporate office will be down here and will employ around 500 people."
Dyson added that she likes to hire people from the neighborhood, and that the neighborhood has been supportive of her. Her customer base, she notes, comes from near and far.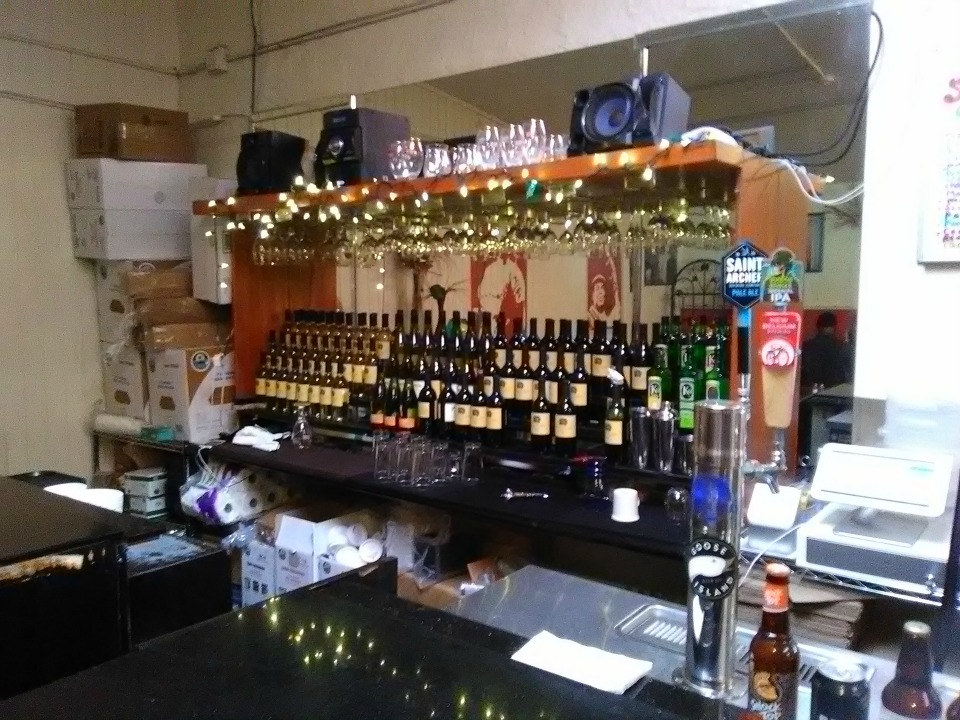 "We have regulars who eat with us," she said. "We get people from all over the world. There's a family from India—the children live here. When the parents come to visit they eat here. We've had people drive up from LA."
There have even been celebrity sightings. Singers Eric Benet, Erykah Badu and Angie Stone have all eaten at Souley Vegan, as has activist Angela Davis. "We don't draw attention to celebrities," Dyson said. "We might ask for a photo and an autograph saying that they liked the food."
Through Souley Vegan, Dyson has found a happiness which she tries to share with others. "I love to give," she said. "I'm in a position to—I share my smiles with people. It seems to light them up too."  
Souley Vegan is open Tuesday-Thursday 11am-10:30pm, Friday-Saturday 11am-11:30 pm, Sundays 10am-3pm at 301 Broadway in Oakland. Catering is also available.