As we reported last June, Wing Wings owner Christian Ciscle put his restaurant on the market for $168K after operating it for six years.
Within the last few days, an ABC notice for an application for new ownership appeared in the restaurant's window, but "Wing Wings isn't going anywhere," Ciscle posted on Facebook.
Uncle-nephew team Eric and Tony Shou bought the restaurant and agreed to keep it going, according to The Chronicle. The new owners will spend the next month or so training with Ciscle before officially taking over.
"We've been trying to sell the business for a little while," Ciscle told the Chronicle Wednesday, adding that he didn't think that someone would want to keep it going.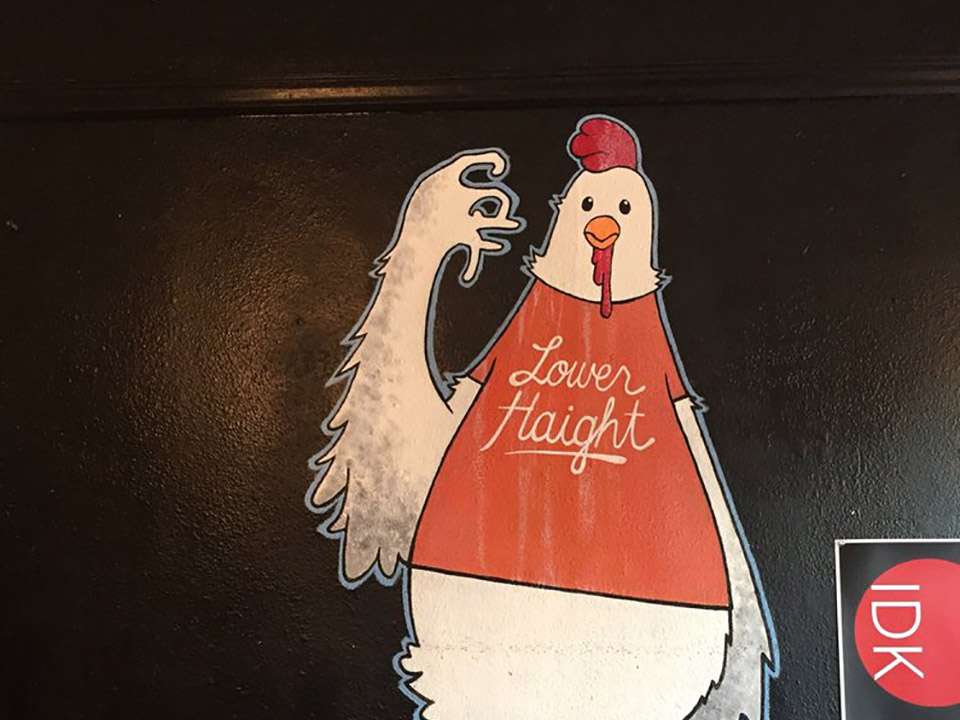 The Shou family was involved in Haight Street's Crescent City Café and Spaghetti Western of the 1990s. "It was way better than someone who just thinks it's a cool and hip idea and has no connection to the neighborhood," Ciscle said. 
The sale includes the fully-loaded kitchen, beer and wine license, a walk-in refrigerator, three fryers, two ovens, and a six-burner range. With approximately 1,100 square feet, the restaurant has counter seating for 10, "but room for more," according to the listing.
Wing Wings has also been known for its strong connection to the community, organizing wing-eating contests to support causes like Homeless Youth Alliance and North Bay fire relief.