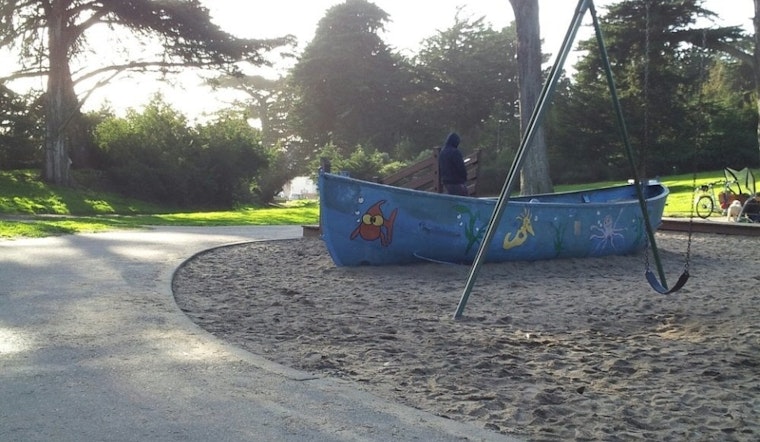 Published on March 08, 2018
An unidentified man's body was found early this morning at a playground in Golden Gate Park near 45th Avenue and Lincoln Way. 
According to tipster Jeffrey F., "the entire boat playground was closed off this morning around 9am with a police vehicle, Park Ranger and a Medical Examiner parked" nearby on Lincoln Way.
A witness at the scene told Jeffrey that he'd come across someone "who had hung himself in the playground" and called 911. "When I arrived, I saw the ranger, police officer and coroner reviewing personal items from the body," said Jeffrey.
"Police did visit the park, and there was a person found dead on arrival" around 7am, confirmed Officer Joseph Tomlinson of SFPD's Media Relations Unit. "From our investigation so far, it looks like it was a suicide."
The National Suicide Prevention Lifeline accepts calls 24/7 at 1-800-273-8255. The service is free, and all calls will be kept confidential. To reach a counselor on the Crisis Text Line, text HOME to 741741.