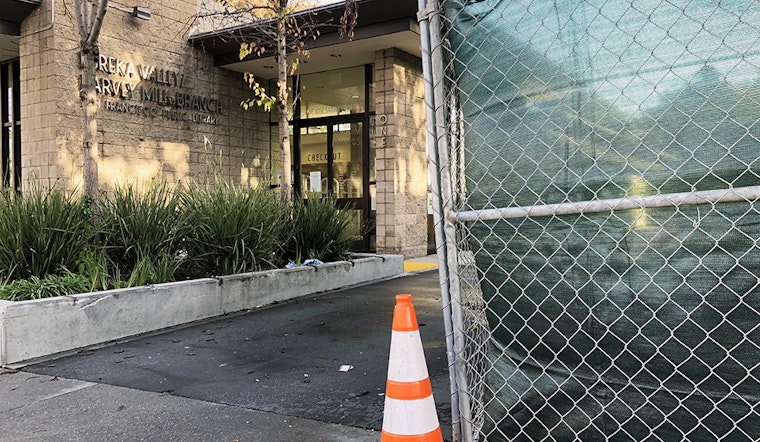 Published on March 02, 2018
Since Wednesday morning, the Eureka Valley/Harvey Milk Memorial Branch Library parking lot at Pond and 16th streets has been closed for construction. The library itself remains open, but the lot is expected to remain closed until May.
SF Public Works has started construction on Phase 2 of the Library Landscape Improvement Project, said Mindy Linetzky, the library's manager of communications, via email.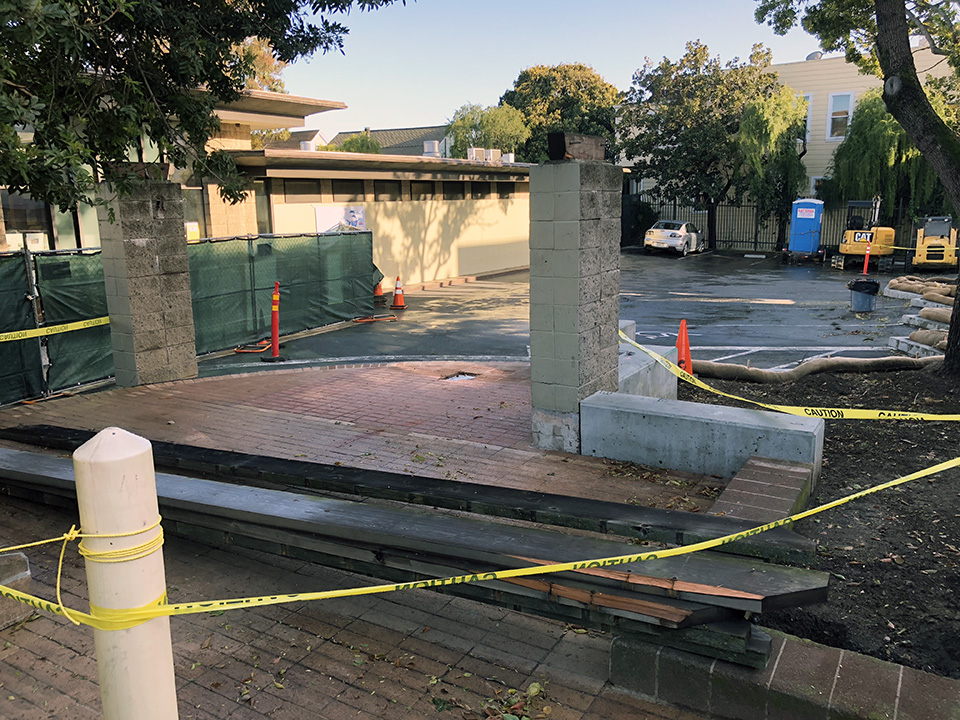 The lot will not be accessible to vehicles or pedestrians, but library patrons will continue to have access to a book drop located on the building's exterior facing Pond Street.
Linetzky added that the current work focuses on improvements to the parking lot and plaza with a goal of improving safety and sustainability of the library's exterior areas and making it easier to maintain. 
A sign on the library's doors states that those who prefer to for library visits can go to the Western Addition Branch Library which is located near a parking lot that offers two-hour parking.
The Main Library is also located across the street from the Civic Center Garage, which provides parking for a fee.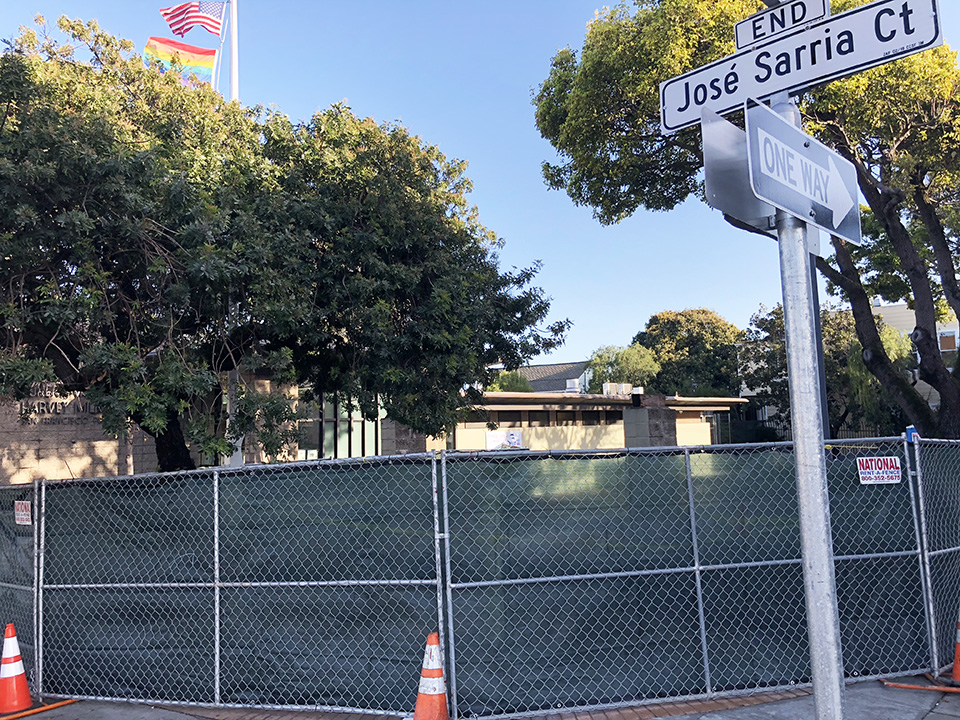 Linetzky added that the improvements are designed to tie in with the work from the initial phase of the project. As we reported last summer, landscapers have worked in the area around 16th and Prosper Streets to replace bushy shrubs with cobbled paving, boulders and drought-tolerant agave.
Library officials and Public Works collaborated on the landscaping redesign to mitigate community concerns regarding homelessness, litter accumulation, safety and aesthetics.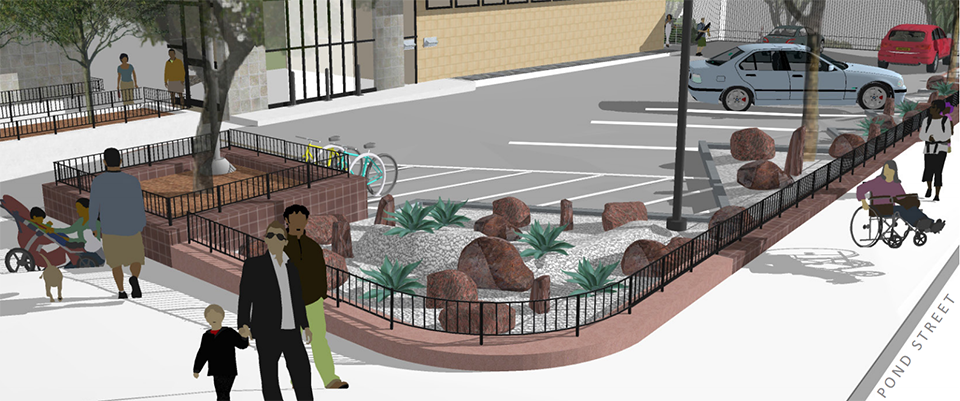 "We wanted to have a design that is easy for us to maintain and clean," Cathy Delneo, the library's chief of branches, told Hoodline last year. "Something we see as beautiful each time we come to the library, compared to what we had before."
The Eureka Valley/Harvey Milk Memorial Library is open seven days a week.