Veteran coffee purveyor John Quintos is expanding to North Beach with Cento Coffee, Inc., a new coffee bar and retail establishment that will also supply neighboring businesses.
Quintos is also behind Cento (375 Ritch St.), Vega Coffee (1246 Folsom St.) and the newly minted Café Lambretta (700 2nd St.)—all named after Italian scooters.  
Veteran Hoodline tipster Al M. originally alerted us to the recent closure of Fora Think Space, sharing a picture of a message posted to the front door about the transition.
"This creative space encapsulates the idea of forward evolving movement," the note read. "Fora Think Space is reinventing itself based on this principle. We are realizing the San Francisco pioneer spirit by creating a better workspace fueled by Cento Coffee."
It's not clear why the three-year-old café closed, but a spate of negative Yelp reviews with complaints about prices, cleanliness and customer service began appearing in recent months. 
Quintos confirmed to Hoodline via email that he was approached this past January to take over the space, which is currently undergoing an interior "facelift," according to a message posted at the café.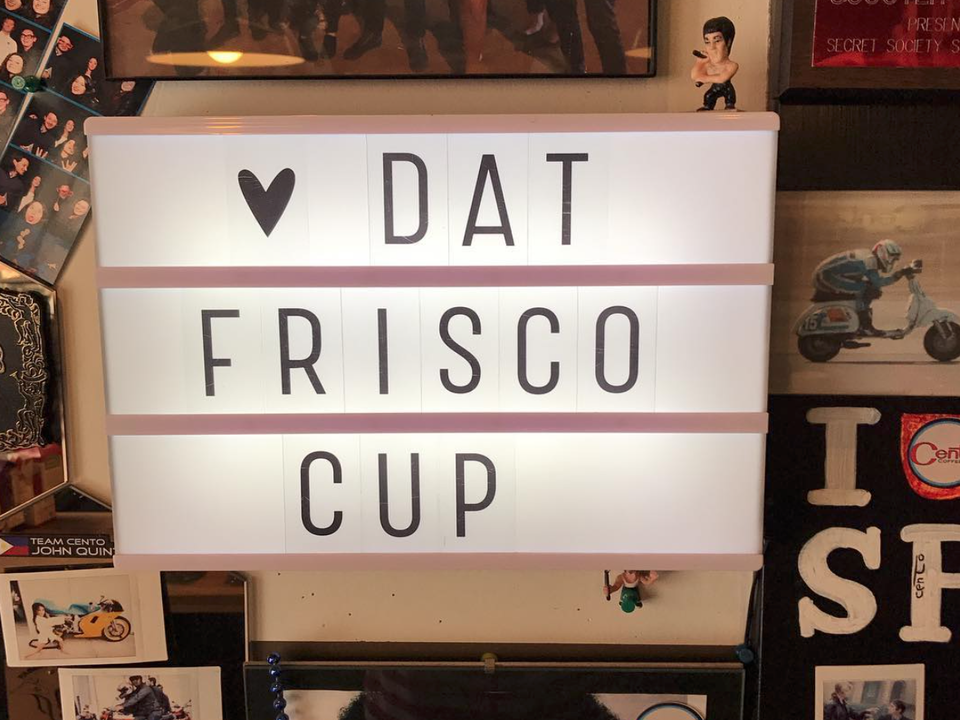 Since then, he's teamed up with Alex Roberts, a roaster and partner of Oakland's Roast Co., to open the new spot in North Beach.
"Our focus will be to provide direct service and maintenance to small office kitchenettes and managers," Quintos said. "[We'll be] making happy neighborhood creatives happier," he added. 
Roberts has been supplying beans to Quintos' other cafés since he decided to move away from offering Blue Bottle Coffee and roast his own blends. 
"It took about a month for us to figure out our own components," said Quintos. "We're big on blending the coffee so it has chocolatey finishes instead of the bright citrus finish" that often comes with a lighter roast. 
If all goes to plan, the new space should debut sometime in May. 
Thanks very much to Al M.!
Have you come across a new (or closing) restaurant? Text your tip and a photo to 415-200-3233, or email [email protected] If we use your info in a story, we'll give you credit.