Lapisara Eatery opened today at 698 Post St. (between Jones and Taylor) in Lower Nob Hill, according to tipster extraordinaire Al M.
Moving into the space formerly occupied by Thai Stick restaurant on the ground floor of the Krupa Hotel, "it's a family-run joint with four owners," said Al, noting that one of the principals also runs nearby House of Thai on Geary Street.
According to Al, the family's matriarch said Lapisara will begin serving Thai lunch and dinner in two weeks, but "for now, it's just American breakfast and lunch only."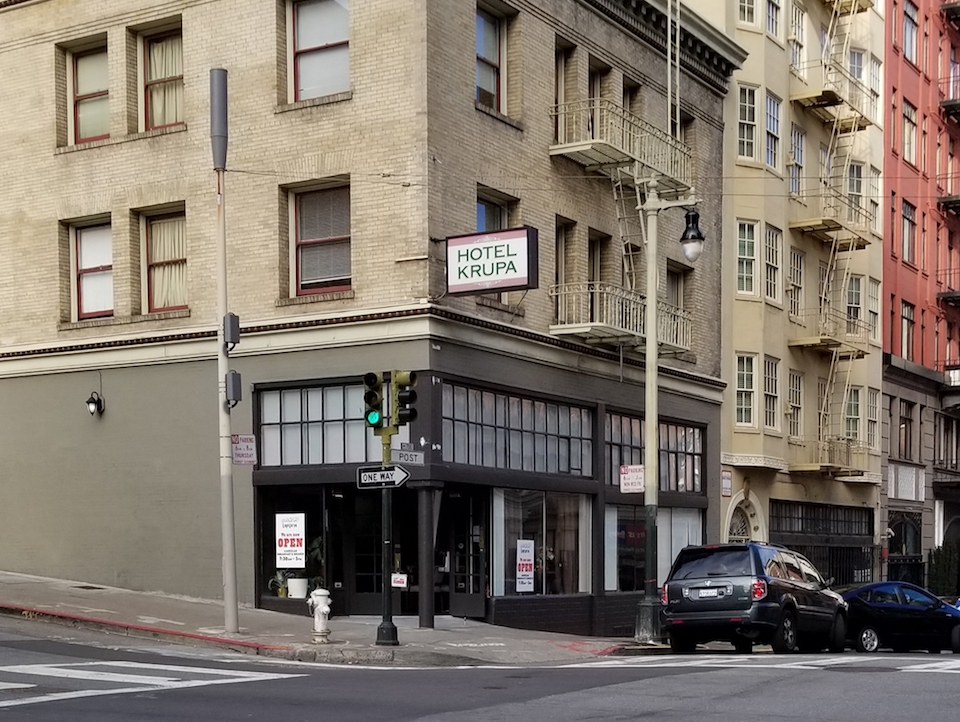 Lapisara's breakfast/brunch menu includes fare like French toast ($11), smoked salmon Benedict ($15), avocado toast ($8), and burgers that start at $15.
The beverage selection consists of standard diner options like coffee, juice and soft drinks, plus soju cocktails like a lychee Moscow Mule and berry margarita.
Lapisara Eatery is open weekdays from 7:30am to 3pm, "but hours will be extended once they settle in," said Al.
Have you come across a new (or closing) restaurant? Text your tip and a photo to 415-200-3233, or email [email protected] If we use your info in a story, we'll give you credit.