An Uber driver searching for an exit in the parking lot at the Church and Market Safeway instead got stuck on a stairway this afternoon.
Hoodline was on the scene of the incident, which took place just before 1:30pm. The driver, who asked to remain anonymous, said he was on his way to pick up a rider when he took a wrong turn.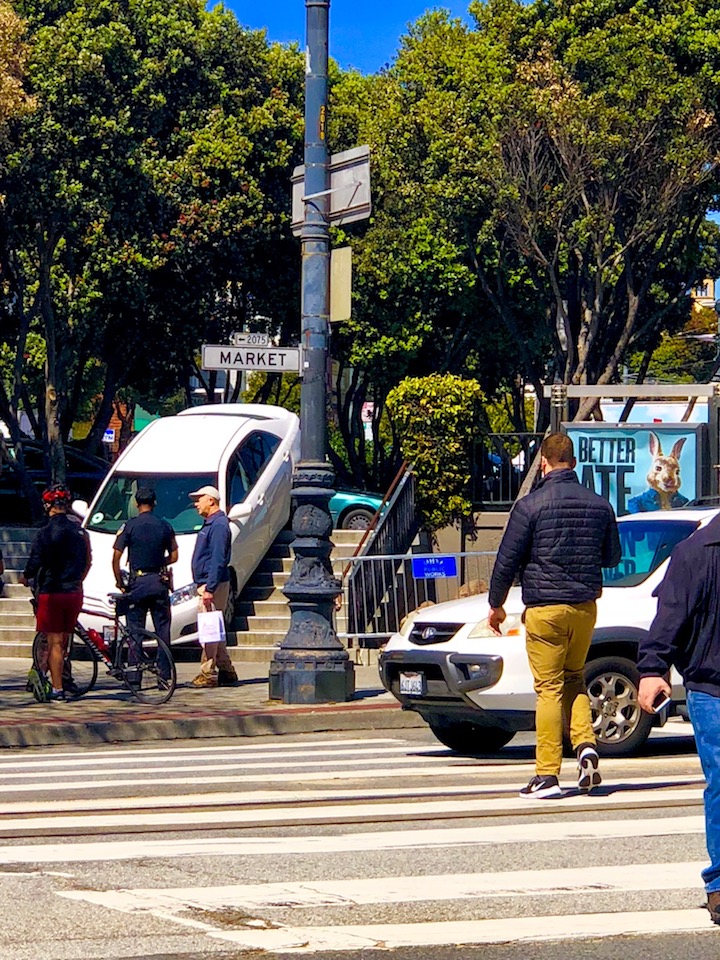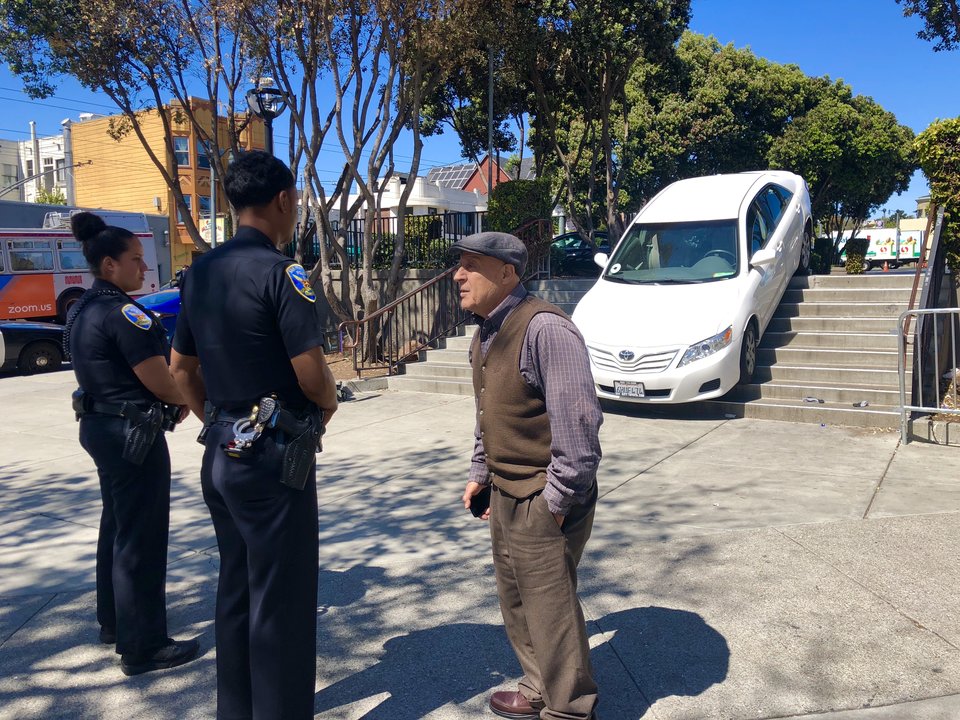 Police officers arrived on the scene soon after, but the driver was not cited. No passengers were in the vehicle at the time of the incident, and no injuries were reported.
The driver, who claimed to be following GPS directions when he took the wrong turn, said he'd have the car towed. A representative from Uber was not immediately available for comment.
[Update: 3/27/18, 5:46pm] Via email, Uber Senior Communications Associate Andrew Hasbun said the company is "looking into what happened."
Hasbun said the driver was carrying passengers when he drove down the steps. "There were two passengers in the car and the driver was headed to pick up a third" via a pool trip. "We are relieved that nobody was injured."
Although the driver told Hoodline that his app gave him improper directions, "we have been able to confirm that the GPS did not direct the driver down the stairs," said Hasbrun.
Thanks very much to tipster Sean R.!
Have you come across something newsworthy? Text your tip and a photo to 415-200-3233, or email [email protected] If we use your info in a story, we'll give you credit.