A hit-and-run driver injured a pedestrian today on the northeast side of Bernal Hill at 8:20am near the intersection of Bernal Heights Boulevard and Folsom Street.
The driver left the scene without stopping, and the victim suffered non-life-threatening injuries.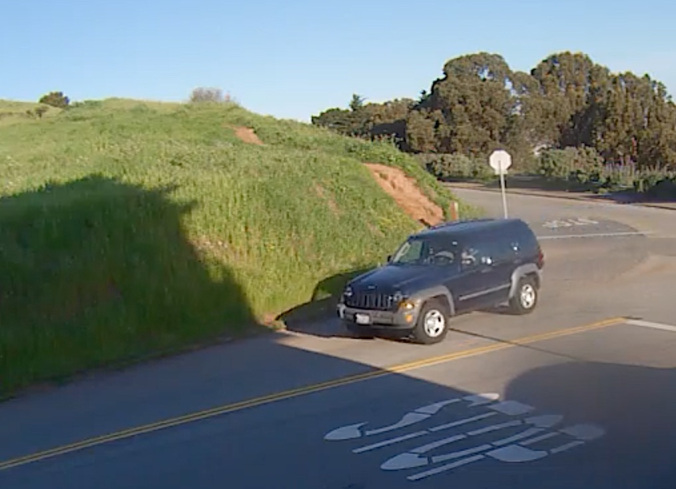 "She was conscious but mostly non-responsive," said a resident who arrived at the the scene after the crash. "What I overheard the medics saying suggests she has back and leg injury, but could still move her legs."
Video footage shows the vehicle traveling east and and striking the victim, who was walking on the sidewalk in the opposite direction. After the suspect made contact, they swerved back into their lane before turning right and heading southbound on Bernal Heights Boulevard.
The vehicle involved appears to be a dark-colored Jeep Liberty Sport from the 2005 to 2007 model years.
Anyone who has information about this incident is encouraged to call Ingleside Police station at 415-404-4000. To make an anonymous report, call the department's anonymous tip line at 415-575-4444, or text TIP411 with "SFPD" at the start of the message.