Delays have plagued the facelift planned for Powell Street BART, but work is underway to improve the station's safety and accessibility.
The first upgrades include a ceiling and lighting project aimed at brightening the station while improving acoustics and relocating fire sprinklers. As SFGate reported earlier this week, the five-year plan has faced several hurdles since it was first announced in 2016 and is 18 months behind schedule.
Lighting improvements are expected to be "completed this summer unless we proceed with a possible upgrade of the public address system," BART spokesperson Jim Allison told Hoodline. If the PA system is upgraded, the initial work will stretch into this winter.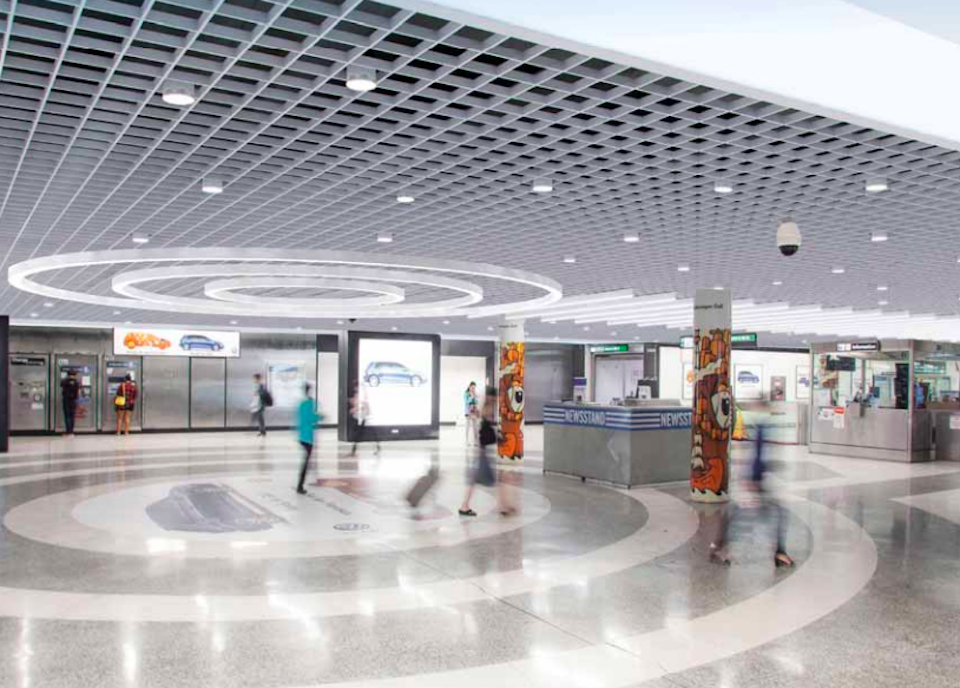 Also expected to be complete this summer is a canopy over the escalator at the Powell entrance on the north side of the intersection of Ellis and Market streets, said BART spokesperson Alicia Trost.
A canopy is also under construction at the Civic Center BART entrance near UN Plaza and on the north side of the intersection of 7th and Market streets, she added.
The covering will include an enclosure that can be locked when the station is closed, "protecting the escalator from the elements and unwanted uses," Allison said.
Other projects will include a relocation of ticket vending machines, new fare gates and a fare evasion barrier, and new directional signs and transit maps. BART also expects to re-open the station's bathroom, which has been closed since the 9/11 attacks.
The transit agency also plans to restore or replace all of the escalators in the station as part of a broader escalator rehabilitation project.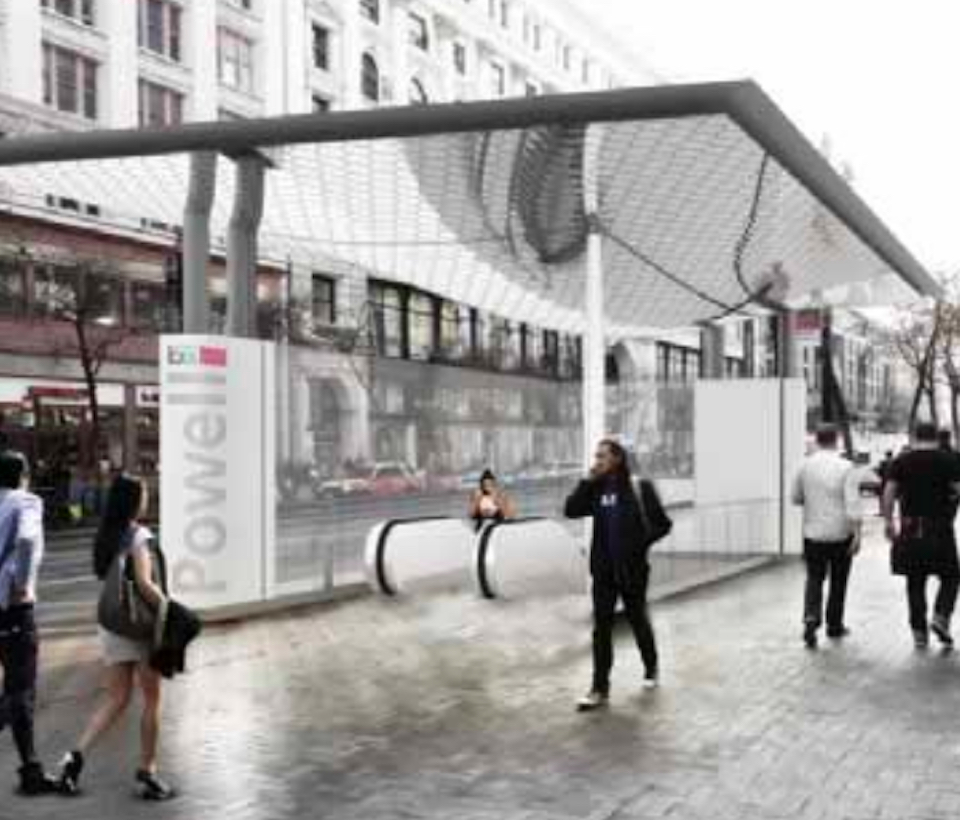 Contracts for these modernization projects have not been awarded, so construction is likely at least a year out, said Allison.
The station modernization plan is intended to prepare the BART platform to accommodate more traffic once the Central Subway is operating and the Warriors stadium and Moscone Center expansion are complete.
Ridership projections from BART's 2015 analysis of the proposed programs suggest that by 2025, there will be about 30 percent more passengers using the Powell Street station during the morning rush, and an increase of more than 50 percent in station exits on an average weekday, relative to 2013 numbers.
Much of the funding for the first phase of modernization projects is coming from the 2006 statewide Proposition 1B, which approved the sale of a nearly $20 billion bond to make safety improvements to state highways, improve bridges, expand public transit, and reduce air pollution.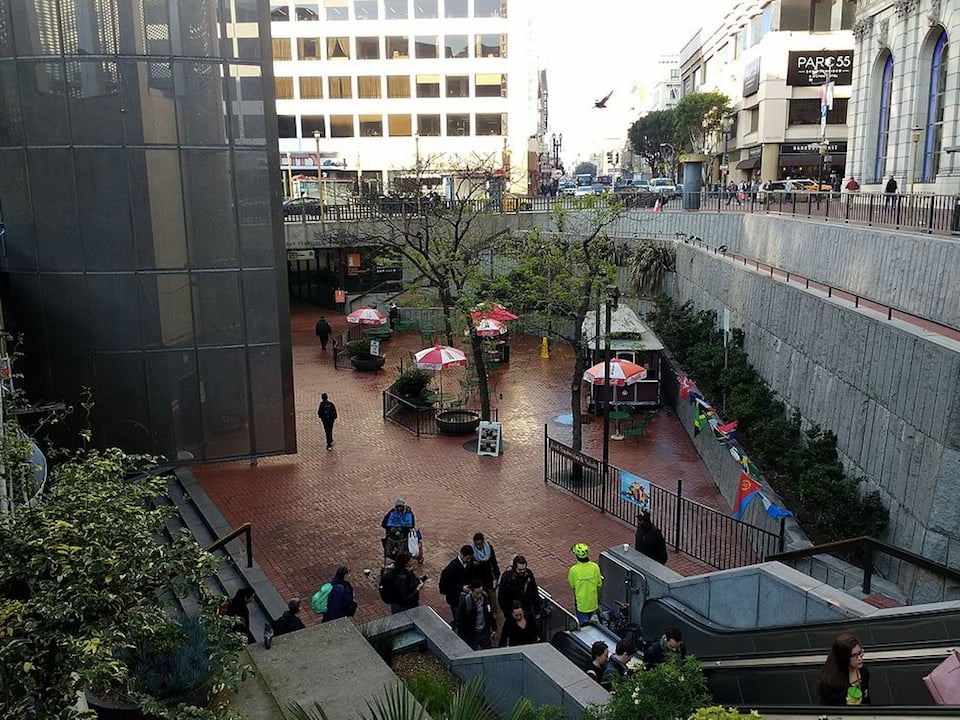 According to Allison, those Prop 1B funds will be available for BART to spend through June 2022 and will pay for the construction of the ceiling and lighting upgrades.
BART anticipates spending some funds from its $3.5 billion bond issuance approved by San Francisco voters through Measure RR in 2016 to complete the remainder of the Powell Street station modernization projects, Allison said. The total modernization project is expected to cost $12.5 million - $16.5 million, depending on which options are exercised.