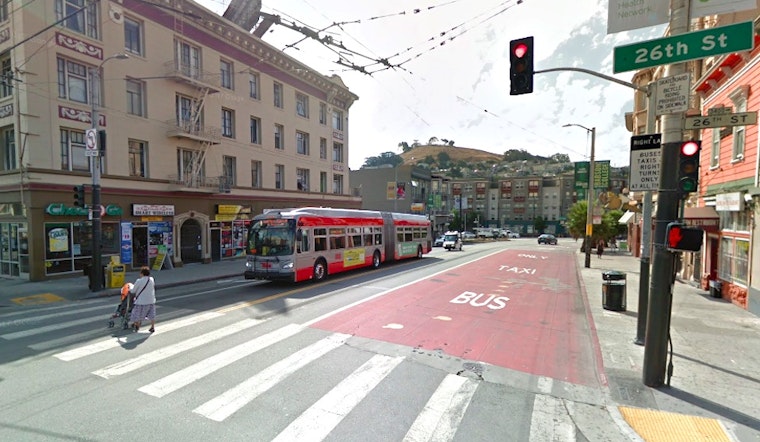 Published on April 04, 2018
A minor dispute escalated to aggravated assault last night in the Mission district when a suspect beat a man who bumped into him while they were boarding a Muni bus.
The incident occurred around 6:45pm near the intersection of 26th and Mission streets when a 35-year-old man made contact with a male suspect between 28 and 35 years old as they stepped onto a coach.
According to police, the suspect "became angry" and began striking the victim, leaving him with non-life-threatening injuries that were considered serious. The suspect fled the scene and was not arrested.
Anyone who has information about this incident is encouraged to contact SFPD via the department's anonymous tip line at 415-575-4444, or text TIP411 with "SFPD" at the start of the message.
Here's why we usually don't include suspect descriptions in crime reports.