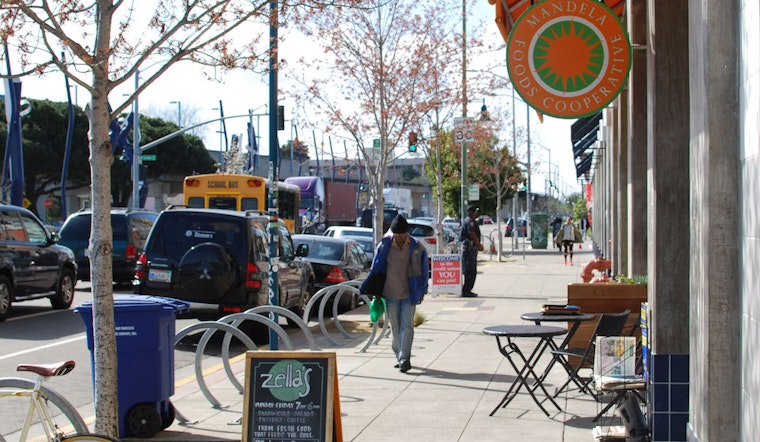 Published on April 05, 2018
Worker-owned Mandela Grocery Cooperative is trying to raise $1 million as part of a planned expansion into a larger space next door to its Seventh Street location.
In addition to the crowdfunding effort, the grocery store has also submitted a proposal for funding to the city's Sugar Sweetened Beverage Advisory Board, which gathers input from residents on how to spend revenue from a local beverage tax.
The co-op has operated out of its 2,300-square-foot space at 1430 Seventh St., across from the West Oakland BART station since 2008, but has had its eye on the 11,500-square-foot corner space next door, now occupied by a former 99 Cents Only store that closed in January 2017.
Landlord BRIDGE Housing signed a lease with Mandela for the space in March 2017; the co-op hopes to build a grocery store in the space that also serves prepared foods and goods from other vendors.
So far Mandela has raised $4,275 of its $1 million goal through a GoFundMe campaign.
The co-op didn't say how much it was seeking from the 1 cent per ounce tax on soda and other sweetened beverages, which is estimated to  bring in $9 million or more or more in fiscal year 2017-18.
Soda tax Measure HH was passed by 61 percent of Oakland voters in 2016. The measure also created the SSBAB to make recommendations on using the funds to promote encourage healthier eating in areas with high rates of diabetes, heart disease and other health problems.
But the City Council has the final say on how to spend the money. Oakland Mayor Libby Schaaf drew criticism last year when she proposed using soda tax funds to help close the city's budget deficit, rather than on programs promoting healthier diets.
So far the advisory board is considering adding drinking fountains equipped to fill water bottles in schools and parks, improving food quality for free meal programs, and working on educational campaigns about healthier diets.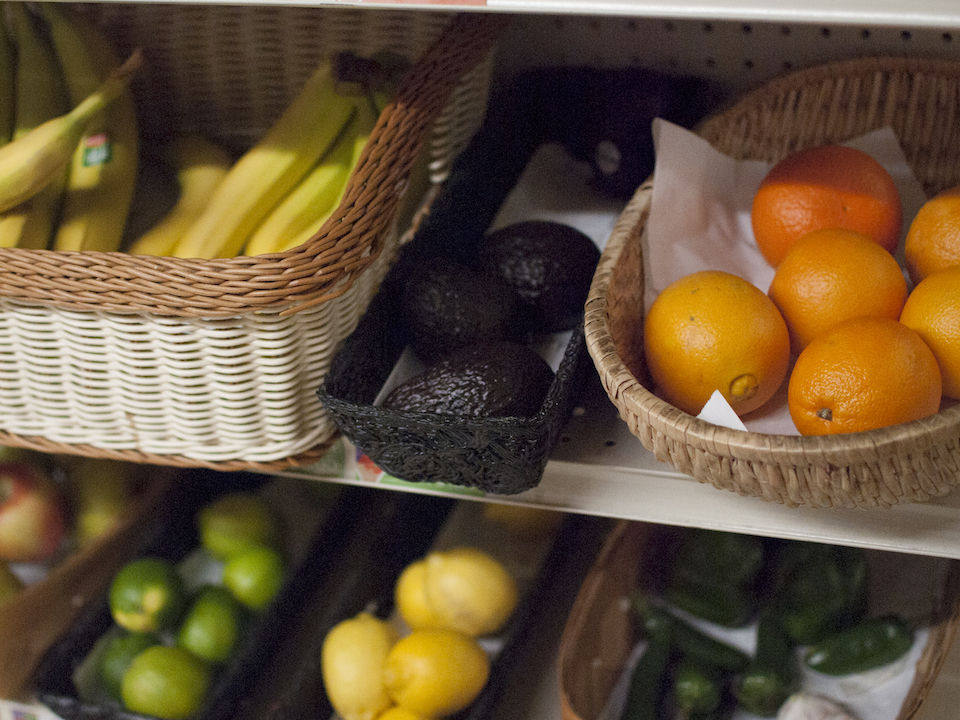 Mandela is one of the few places to sell fresh fruits and vegetables in West Oakland, which is considered a food desert by the federal Department of Agriculture. Its nonprofit partner, Mandela Marketplace, also has a program to deliver fresh fruits and vegetables to corner stores.
While an effort to open the People's Community Market at 3105 Myrtle St. is making progress, another effort to open a grocery store at the Jack London Gateway plaza at Seventh and Market streets had a major setback recently with the court-ordered sale of the plaza.