Michele McLaughlin was in a pickle. An elderly couple who lived down the hall at The Gateway Apartments and Townhomes passed away within a few days of each other, and she and other friends knew of no next-of-kin.
She called her attorney, who told her: "Take no responsibilities. Call the Public Administrator's office."
That office has seven full-time deputies who handle such cases—462 in the last fiscal year, said Mary Ann Warren, director of the office of Public Administrator with the Department of Aging and Adult Services.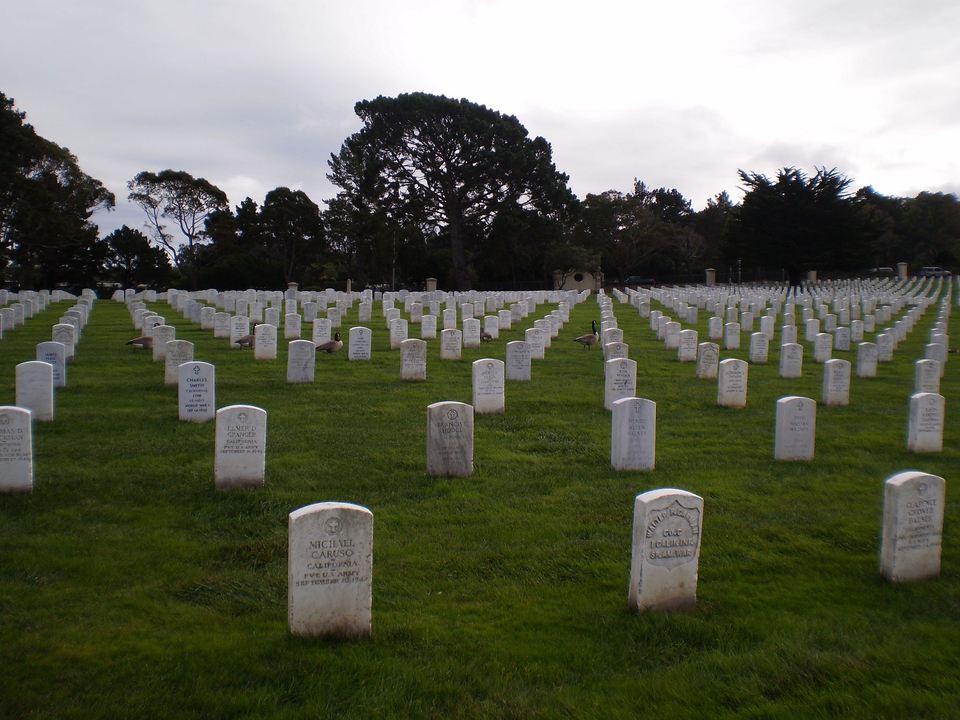 The average yearly caseload is 370, but there's no hard data to explain the recent increase. About one-third of the cases involved people who were indigent, and many of those were estranged from family.
McLaughlin's friends didn't leave a will, but the deputy assigned found two long-lost nieces in state. There was no money to inherit, but they were happy to have some keepsakes.
Only in 10 percent of cases handled by the office are deputies able to find a will or next of kin, Warren said. If there are no known heirs, the Public Administrator gives any assets to the city, which holds them for up to three years and posts the name of the deceased online for any potential heirs to find.
After three years, assets are transferred to the State Controller's Office and listed as unclaimed property. The Public Administrator also has to go to court if the estate is valued at more than $150,000.
Rarely does a mysterious relative leave behind a windfall, but it does happen, Warren said. Once, a firefighter passed away and a deputy found a half-sister and half-brother, who inherited three buildings he owned in the city. The half-brother initially thought it was a scam, Warren said, and hung up on the call.
Another time, deputies found a large money belt to be worn under a shirt that was packed with $87,000 in large bills dated prior to 1990. Deputies always go out in pairs, she added, "to protect against theft and protect against accusations of theft."
Even though many are reluctant to plan for the inevitable, it's important to leave a will or estate plan and share your wishes with several friends, said McLaughlin, a retired CPA who has worked with estate attorneys. "Have arrangements and share that information with people," she said. "Don't put it in a file and stick it in the back of a drawer; people might not find it."
You can also do a holographic will, she said, which is not legal in all states, but is in California. It must be hand-written in longhand and doesn't need to be witnessed.
The best way to find an estate attorney is via a referral, McLaughlin said. Include every asset you have: property, insurance policies, retirement plans, cash, investments, joint tenancy assets and so on. Include an advanced medical directive as well with health care decisions. Review it every five to 10 years and at major life events such as marriage, divorce, births or deaths. Always make it revocable so you can make changes.
Also, spell out what happens to your body, McLaughlin added, whether you have wishes based on your faith or you want your body left to science. 
If someone doesn't leave instructions for how to handle their body, "it depends on the size of the estate," said Michelle Lewis, senior estate investigator with the Public Administrator. With larger estates, the city might have enough for cremation and burial.
However, Lewis said, "We have cases that we have to refer to the medical examiner for indigent cremation because there's not enough money in the estate." They hold the ashes for a year and then scatter them at sea.
For more information on end-of-life issues, check out the Reimagine End of Life series this week throughout the city: