In this edition, a Mission brunch oasis rises from the ashes, a new Nepalese eatery opens softly in a former Valencia Street Indian restaurant, an Inner Sunset café begins the process of reopening across town, and more restaurant-related news from around the city. 
Let's dig in.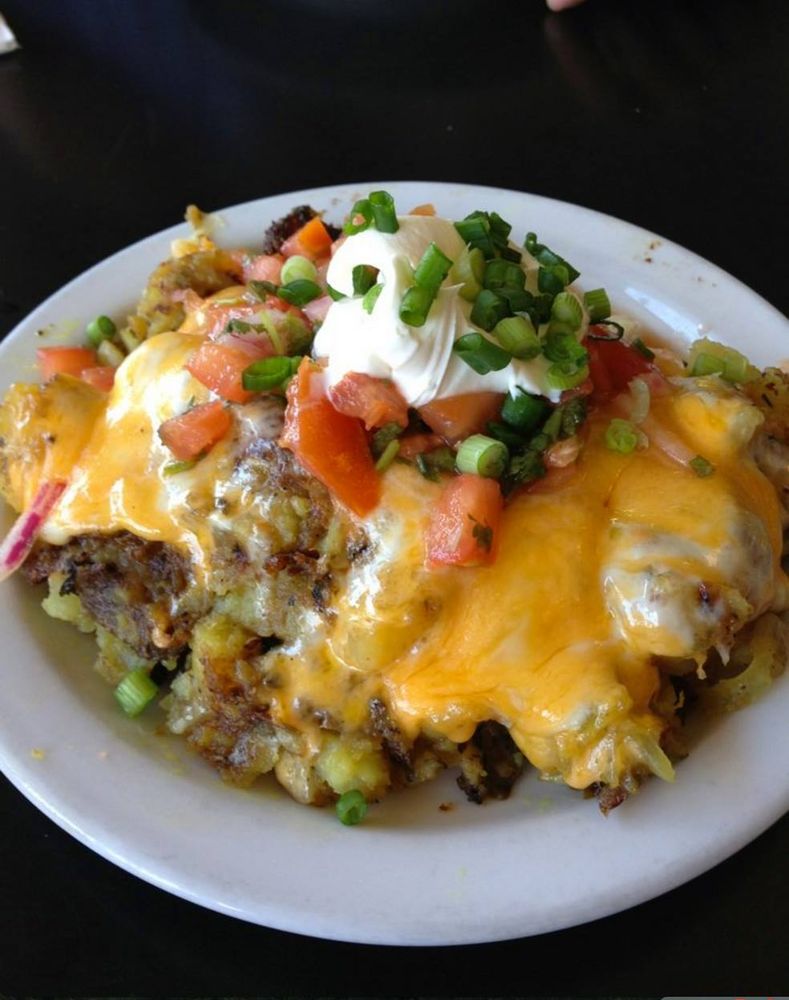 Mission
Boogaloos (3296 22nd Street)
After a two-year hiatus, Boogaloos reopens tomorrow at its original location at Valencia and 22nd streets. The restaurant, which opened in 1994, closed after its landlord raised the rent from $4,200 to $17,500, followed by a fire in March 2016, reported Mission Local.
According to tipster Matt Graves, a sign in the window indicates that the eatery is resurrecting its longtime menu, which includes The Temple of Spuds, home-made Soy-Rizo hash and eggs, and plates heaping with "big 'ol" biscuits topped with herb-cream gravy.
"We are excited about the opportunity to welcome you back into Boogaloos and hope that you will once again make our dining room your home," reads the note. Until a new underground cable is connected to the building, customers can call 415-519-7932 to place to-go orders.
Boogaloos is open from 8am to 3pm.
Dancing Yak (280 Valencia St.)
An anonymous tipster alerted us to a new taker for the former Babu Ji Indian eatery, which closed last December. According to a sign posted on the restaurant's door, the new spot is called Dancing Yak and will specialize in Nepalese cuisine. Additionally, the new restaurant plans to offer a full bar and will feature artwork from local makers. 
While it appeared that Babu Ji would remain in the city with a "delivery-only restaurant model," owners Jessi Singh and partner Jennifer Singh relocated to Santa Barbara and opened wine bar Bibi Ji instead, Eater has reported.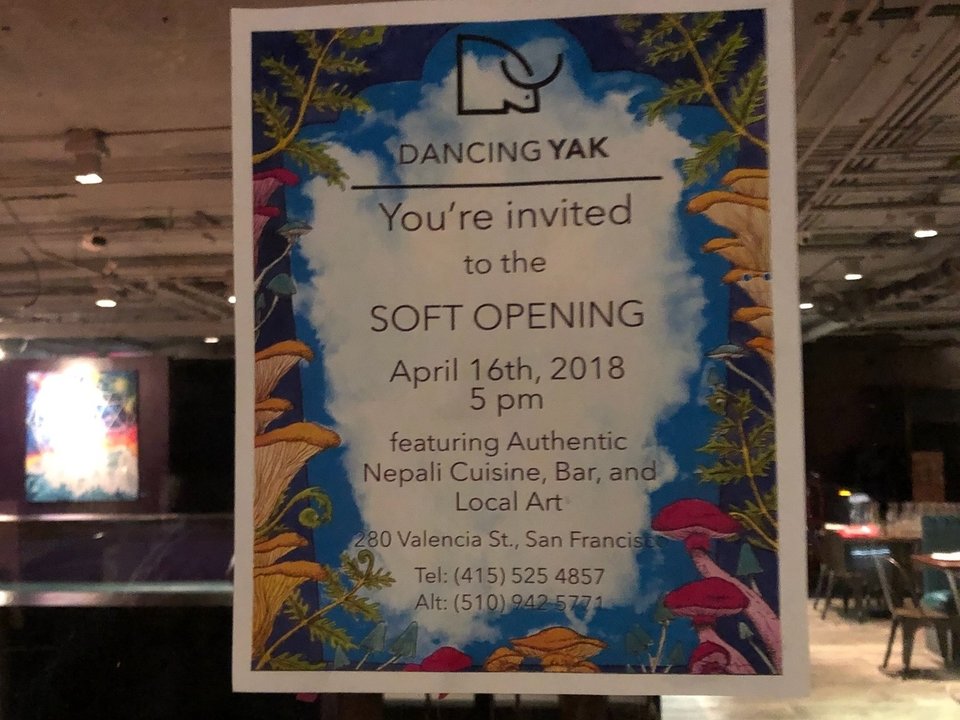 Co-owner Suraksha Basnet said the new business is a family affair and has partnered with her mother, father and brother to bring what they bill as authentic Nepali food. Though most Nepalese eateries feature dishes influenced by Indian cuisine, Dancing Yak will pay homage to dishes traditionally served only in Nepal. 
On the menu, expect to see dumplings similar to Chinese-style baozi, plates of rice, mustard greens and potatoes; and apps like pork chili, sautéed pork belly, mushrooms and peanuts. 
Also joining the mix are an assortment of Nepalese-influenced signature cocktails. 
Dancing Yak held a soft-opening event last night to test the waters before its official grand opening on May 4th.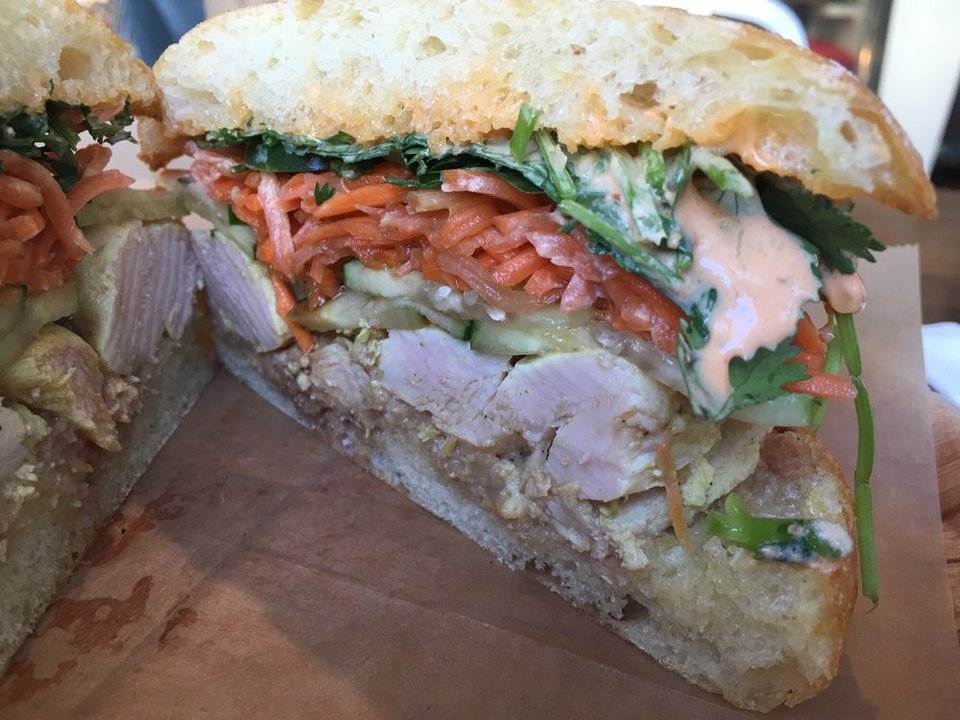 Dogpatch
Wooly Pig (2295 3rd St.)
Veteran Hoodline tipster Al M. reports from the Dogpatch that signs of life are beginning to materialize at the future home of Wooly Pig on Third Street.
As we reported last month, the Inner Sunset staple said the move "was a very difficult decision that we had to make," in a note posted to the business' Facebook Page, and thanked its customers for "constant support and loyalty."
Wooly Pig is taking over the former Dogpatch Café, a recently shuttered eatery and gallery space on the corner of Third and 20th Streets.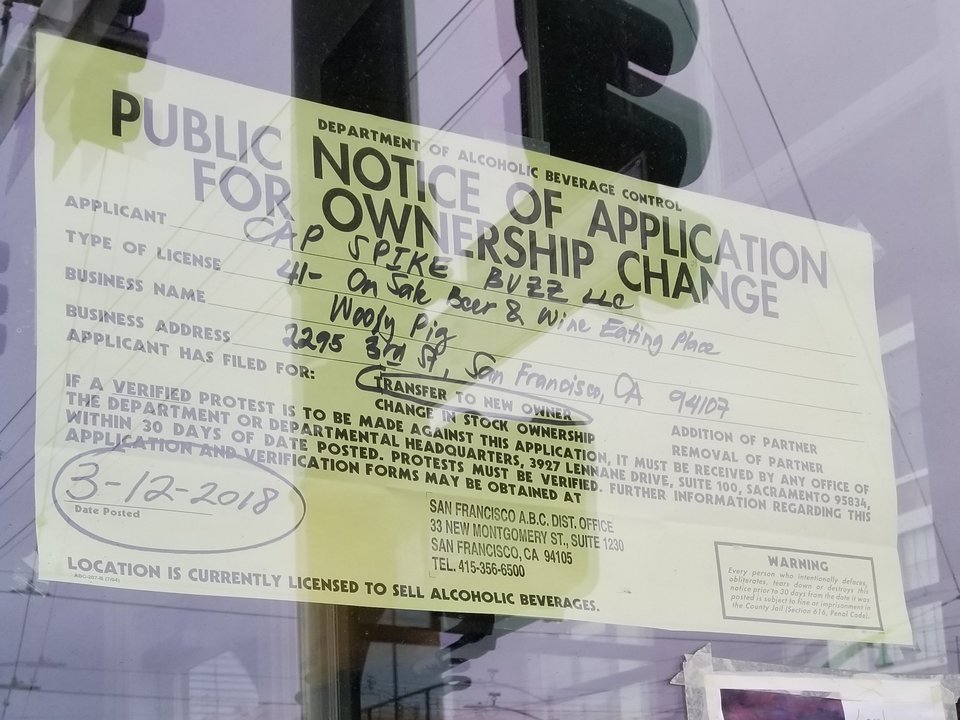 And according to public records, the new spot will possess a Type 41 liquor license, which permits the sale of beer and wine—an amenity the former location lacked. 
Wooly Pig is known for its Asian-fusion take on American-style breakfast and lunch fare, like "Lieng's Bagel" with smoked Alaskan salmon, capers and alfalfa sprouts; a Vietnamese banh mi sandwich with pork cold cuts, pâté, pickled carrots and daikon; and "The Kai" sandwich with Kahlua pulled pork, beer battered onion rings, and a southern-style coleslaw. (You can check out the full menu here.)
If things go as planned, the new location will be up and running sometime in May.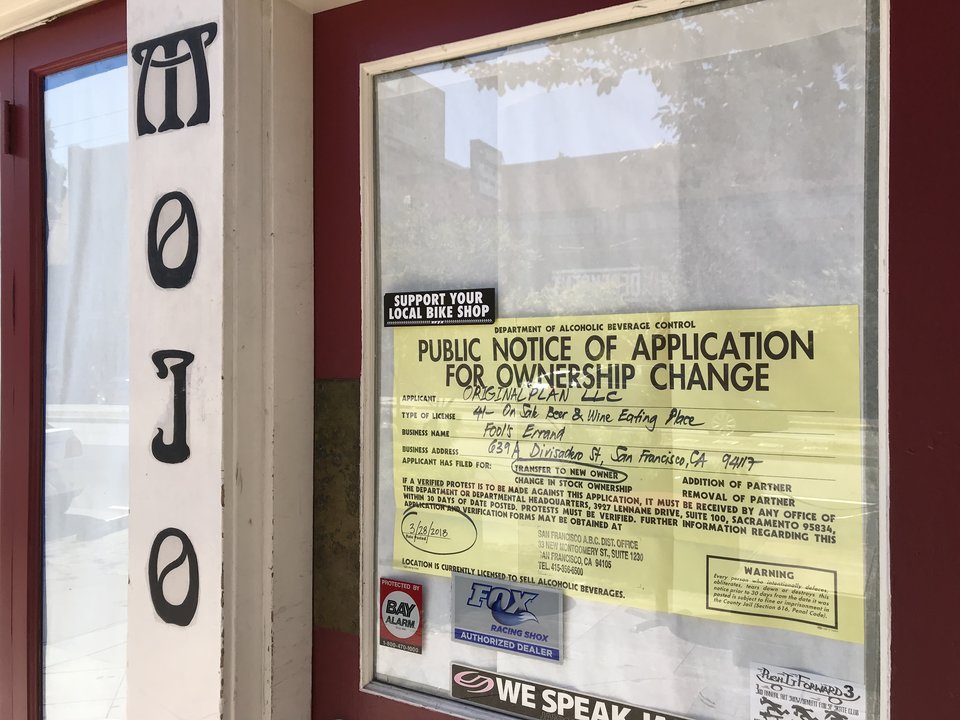 NoPa
Fool's Errand (639 Divisadero St.)
Lastly, over on Divis, tipster Elena K. reports that new eatery Fool's Errand is poised to take over the former Mojo Bicycle Café space, which closed last December. 
As we previously reported, the bike-themed café posted a note to its door stating it's "time for Mojo to move on, and we need some time to figure out what that means." 
At the time, a real estate listing for the spot advertised that the "Café comes furnished with a beautiful brass overhead tap system with 10 taps and large storage space with many possible uses awaits your vision."
While there's not much information available as of yet, public records indicate the space has been approved for a Type 41 beer and wine license. 
As always, we'll report back with updates as warranted. 
High fives all around to Elena K., Matt Graves, Al M., and our anonymous benefactor! 
Have you come across a new (or closing) restaurant? Text your tip and a photo to 415-200-3233, or email [email protected] If we use your info in a story, we'll give you credit.