Last week, a wrong-way Uber driver made international headlines when he stranded his vehicle on steps near the Castro's Safeway. Although he wasn't the first driver to make such an error, he may be the last.
On Friday, workers placed four yellow poles in the southwest corner of the grocery store's parking lot at the top of a short staircase that leads to the sidewalk, according to Als, a Hoodline tipster.
"We recently installed removable steel bollards at the top of the walkway to prevent a future occurrence of the incident last week," Safeway spokesperson Wendy Gutshall confirmed via email.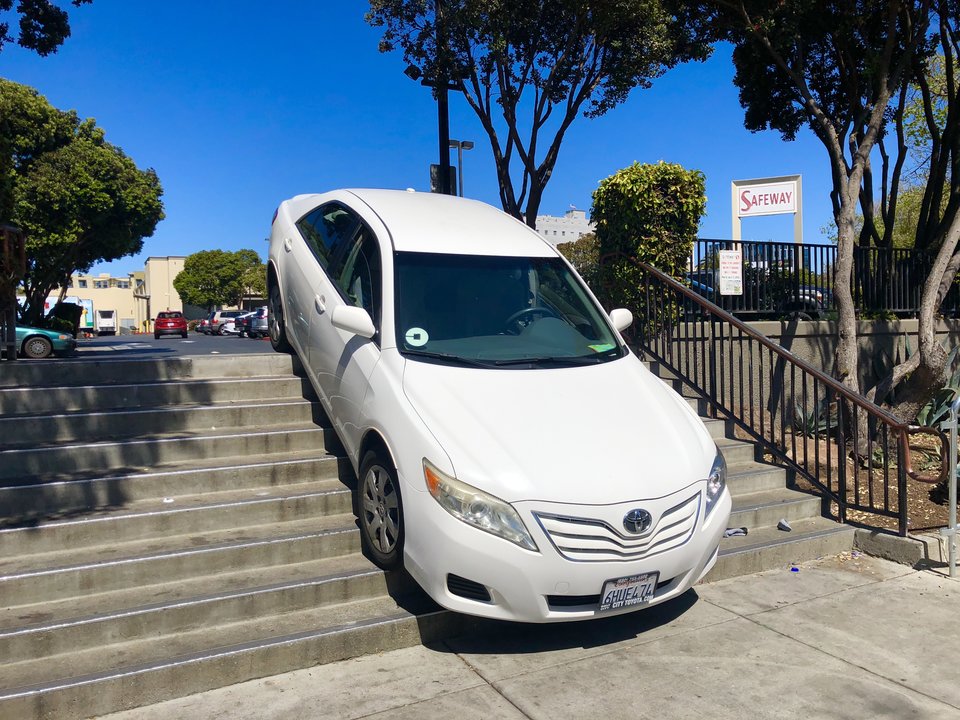 The Uber driver initially claimed to be following GPS directions when he made the wrong turn, but Uber Senior Communications Associate Andrew Hasbun later said their app did not direct the driver down the stairs.
Although the driver told a Hoodline reporter that he was alone at the time, Hasbun said two passengers were in the car and he was headed to pick up a third. "We are relieved that nobody was injured," he said.
Because the parking lot is private property, no city agency was involved in installing the bollards, said Public Works spokesperson Rachel Gordon.
Thanks to tipster Al S.!
Have you come across something newsworthy? Text your tip and a photo to 415-200-3233, or email [email protected] If we use your info in a story, we'll give you credit.