Three months after a 2-alarm fire gutted a Castro home long associated with neighborhood disturbances, the property has been listed for sale.
On the morning of February 23, firefighters responded to a call at 517-519 Sanchez Street where a blaze was in progress. Although no one was injured, an 85-year-old resident was rescued from a neighboring building, which also suffered some damage.
Listed on Redfin as a "hot home," the 2,748-square-foot building, largely gutted by fire, is offered for $995,000. Public records indicate that the property last sold in 1995 for $440,000.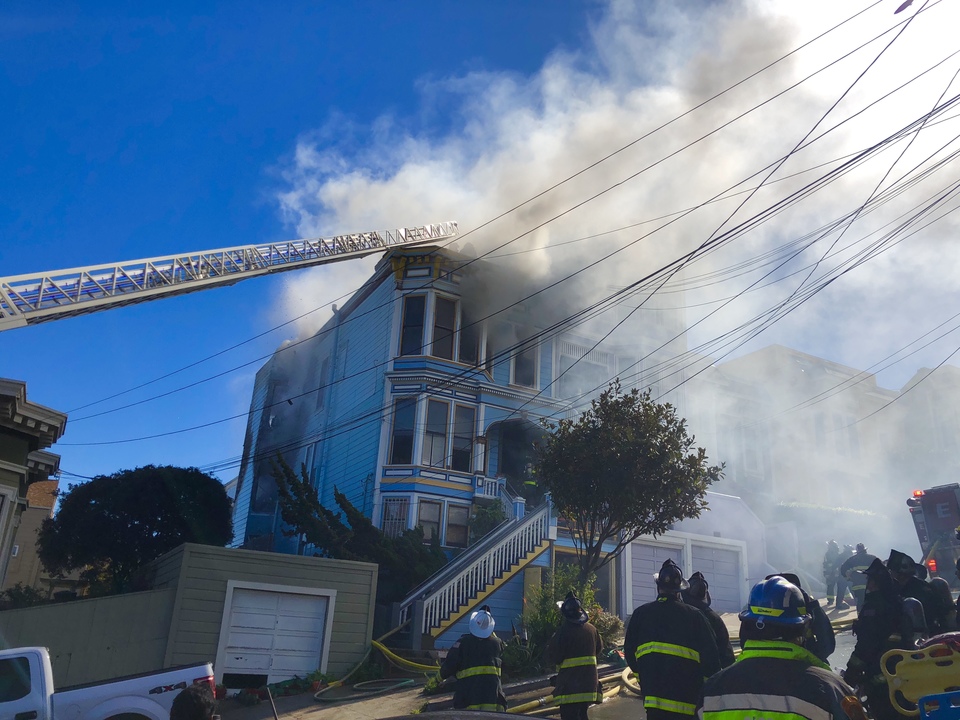 The two-unit Victorian, built in 1905, includes a main floor with a double parlor, dining room and a sun porch, and an upper level with three bedrooms, bathroom and a deck.
There's also an additional bedroom in the downstairs unit, the space in which owner Joel Elliott maintains that he was the victim of malicious tenants who were the source of the property's problems.
No repairs have been performed since the February fire. "Home has sustained fire damage and is being sold as-Is without any warranty," according to the listing, which advises potential buyers to "bring your contractor and your imagination."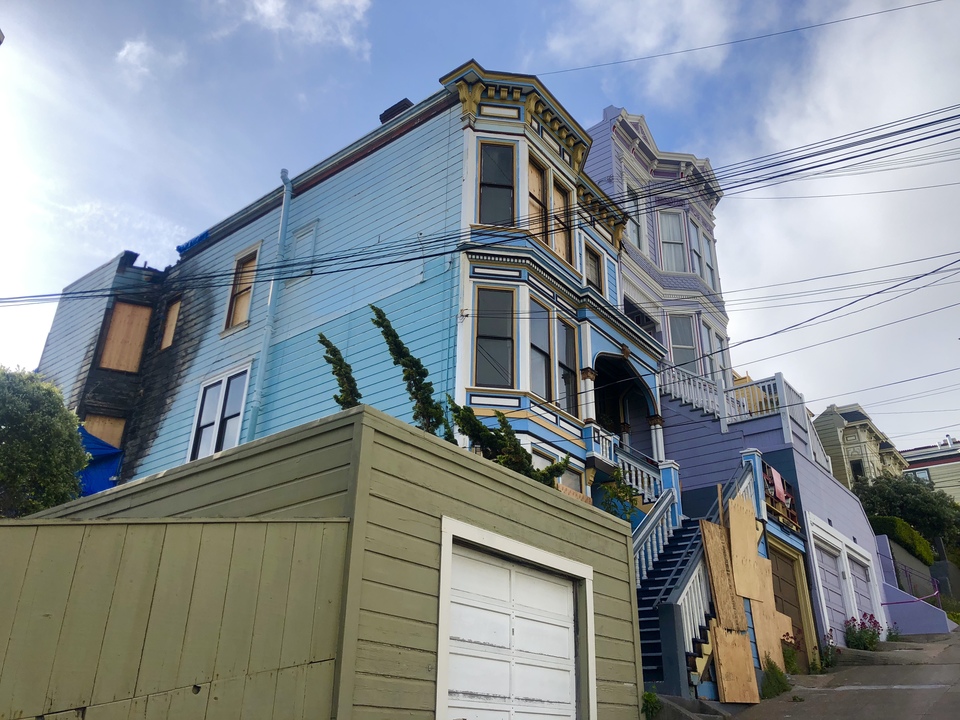 Elliott was sued by the city in 2015 over multiple violations, ranging from drug-related offenses to housing and building code violations.
He previously listed the property in 2017 for $2.6 million to pay more than $1.6 million in civil penalties, attorney's fees, and other costs associated with the 2015 lawsuit.
At the time of the fire, Elliott told Hoodline that he'd taken the building off the market due to pending lawsuits.