Organizers expect as many as 20,000 cyclists to take to the streets of the East Bay tomorrow for Bike To Work Day.
Bike East Bay and Walk Oakland Bike Oakland are sponsoring multiple events around The Town, including snack stations and other efforts to support pedal-powered transit.
"Biking to work is just plain fun," said Ginger Jui, interim executive director for Bike East Bay. "Adding biking to your routine is an easy way to be healthy and active, save a few bucks, and enjoy your commute. And for short trips around town, it's faster than being stuck in traffic."
East Bay riders can power up at 143 energizer stations open from 7 a.m. until 6 p.m., though individual location hours may vary.
Each station provides snacks, water, a tote bag, and a free weekender BART ticket for use Saturdays and Sundays, along with a few extras depending on the station and sponsoring organization.
Some notable Oakland associations hosting their own energizer stations this year include Arizmendi Lakeshore, Laurel Cyclery, Oakland Public Library, and Feelmore Adult Gallery.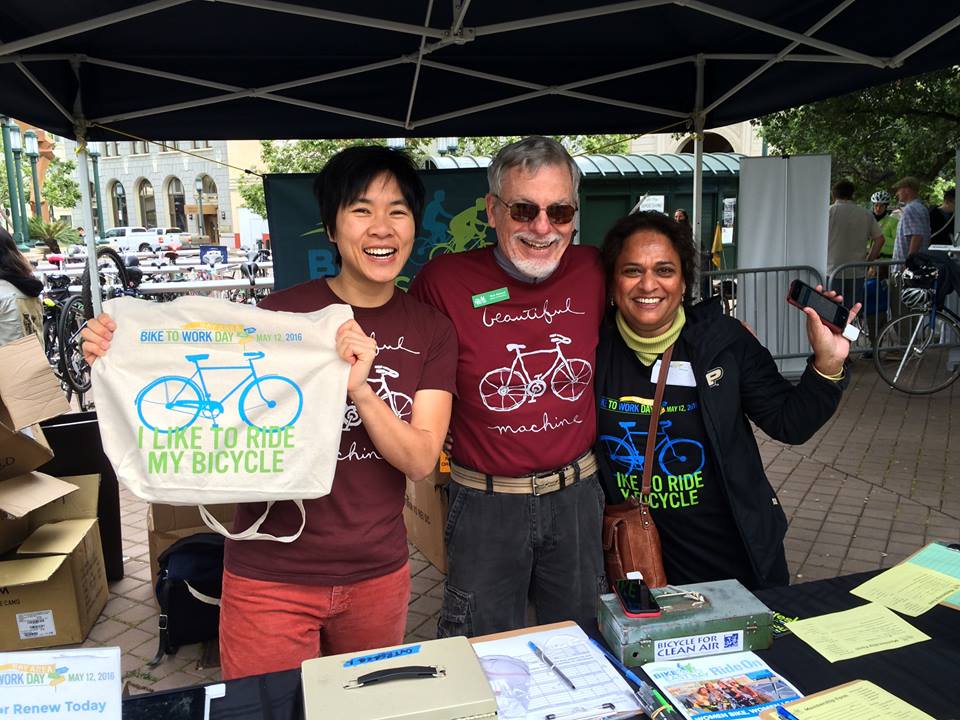 Bike-friendly events are scheduled throughout the day, but riders interested in testing a two-wheeled commute can join a pedal pool, which is "like a carpool except that everybody rides a bike instead of hopping in a car," said Jui.
This year, all eight city councilmembers are taking part in the festivities with group rides. Each begins at a location within the councilmember's district and finishes at Frank Ogawa Plaza, where riders can partake of a free pancake breakfast with free Starbucks coffee from 7 - 9:30 a.m.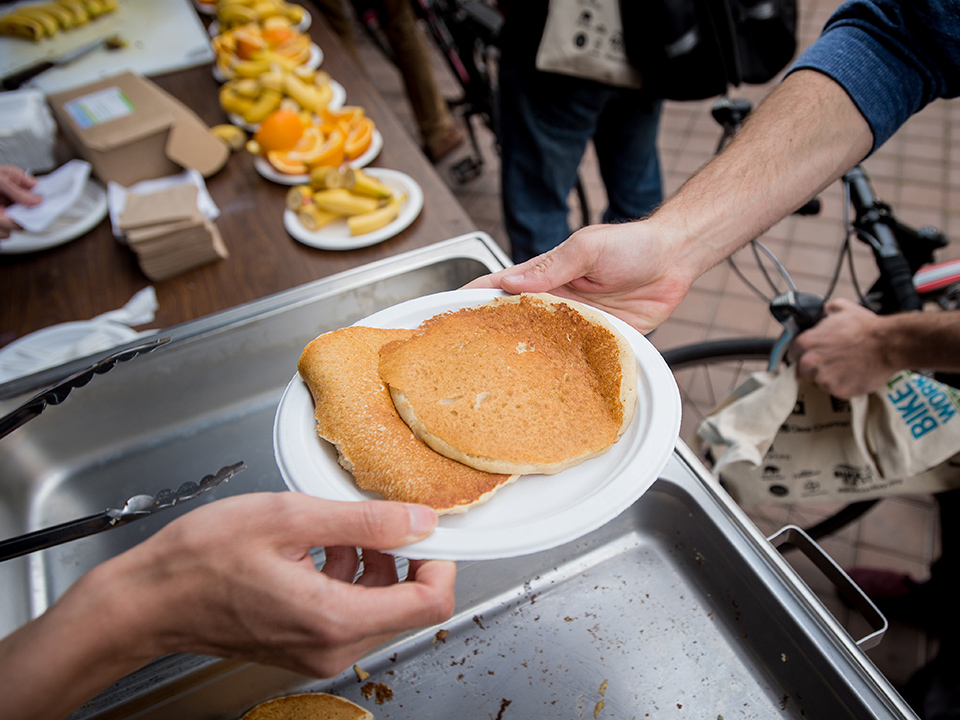 Frank Ogawa plaza will also host a daylong transportation fair, safety checks, a raffle and free valet bike parking. Commuters can drop bikes off in the morning in secured storage and retrieve them again after work, no lock needed. The event concludes with a happy hour from 5 - 8 p.m. at Latham Square, with DJ, dancing, and beverages for purchase.
For this year's event, Caltrans will begin a ten-day pilot program along the eastern span of the Bay Bridge to keep the bike path between Oakland and Yerba Buena Island open 24 hours a day. The pilot begins at 6 a.m. on May 10 and will continue until 9 p.m. on May 19. Readers can find out more at www.baybridgeinfo.org.
Finally, all rides on Oakland Ford GoBikes will be free, including the recently released e-bikes. Ford GoBike riders can download and open the free app on Thursday to receive a free Access Pass, which normally runs $10 for the day. With the pass, riders will have access to unlimited 30-minute rides for a 24-hour period. 
No registration is needed for any of the day's events — just show up and ride.