The city's transit authority has developed a set of recommendations intended to better manage the city's increased number of "emerging mobility options."
The draft San Francisco County Transit Authority report, which was underway well before dockless electric scooters hit the streets, suggests that the city lacks enough data to determine whether the new options for getting around are improving life for San Franciscans. 
While recent public discussion has focused on dockless scooters, some residents have expressed opposition to ride-hailing and bike-rental fleets, along with microtransit services like Chariot.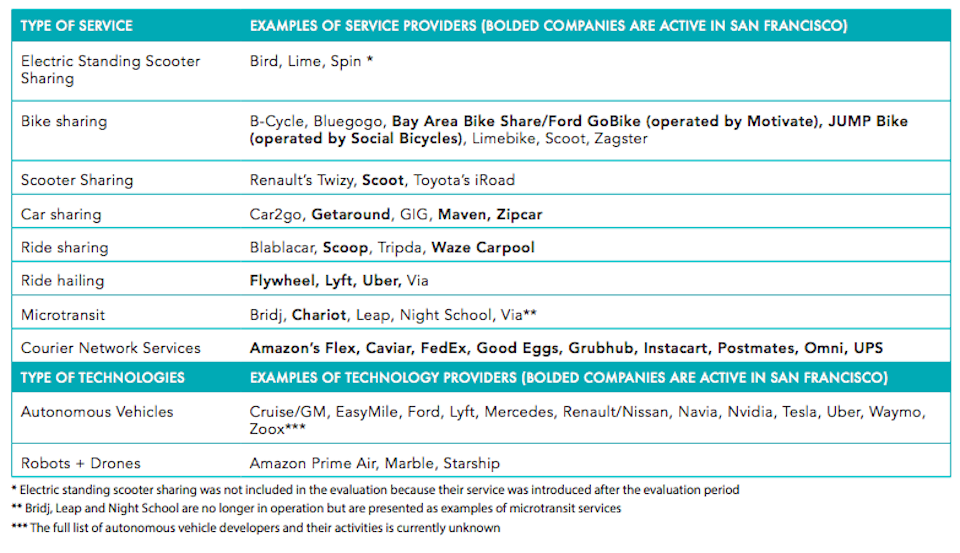 Today, the draft Emerging Mobility Evaluation Report will be presented to the San Francisco County Transportation Authority board. The intent is to facilitate regulation of bike, scooter and car shares, delivery services like Amazon Prime, along with sidewalk robots and airborne drones. 
The report suggests the city should partner with the companies behind the various transportation options to develop a data warehouse and use the collective information to develop methods of addressing unmet transportation needs.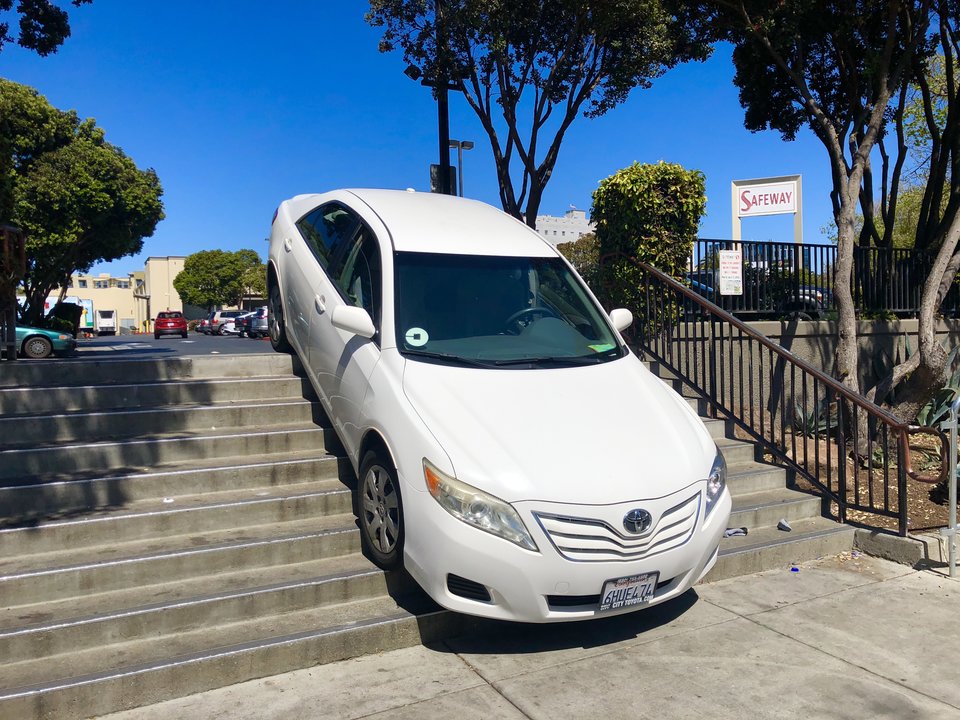 Public transit should remain the top priority, and permit programs should include fees that support the city's infrastructure, including its public transportation corridors, safety improvements, transit workers, and equipment, according to the report. 
The study also recommends stronger rules, as well as a streamlined process for proposing and implementing pilot programs and issuing permits for new mobility companies seeking to operate in the public right of way.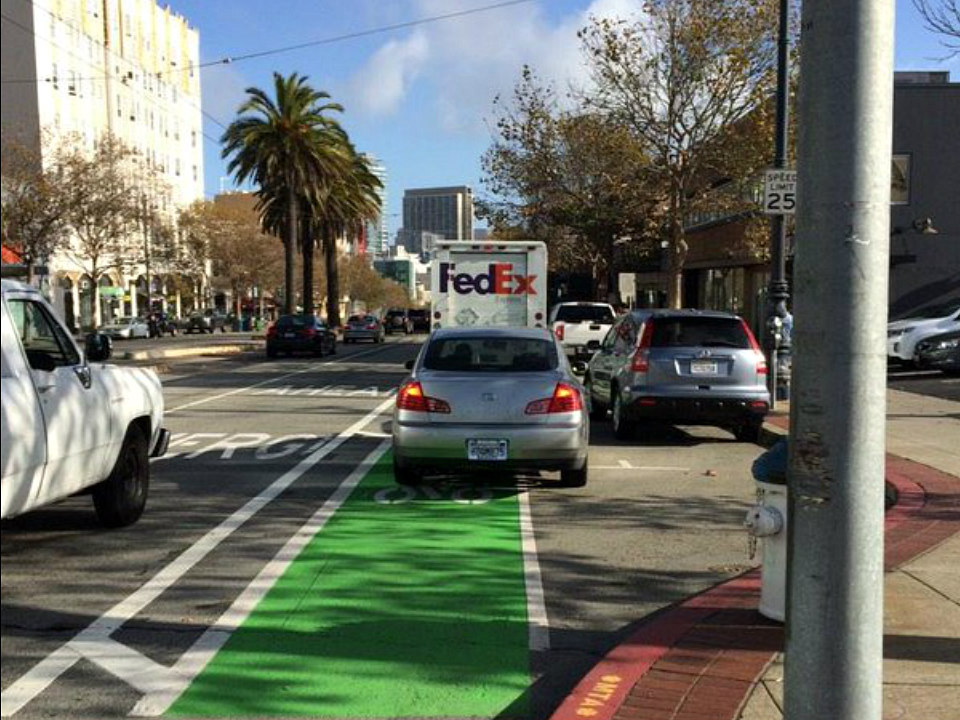 Congestion reduction programs such as roadway user fees or restrictions should be considered, as well as pricing that reflects increasing demand for curb access, SFCTA staff found.
San Francisco should also develop a user study to understand who uses the new transportation options and why they choose them over existing public transit services, concludes the report.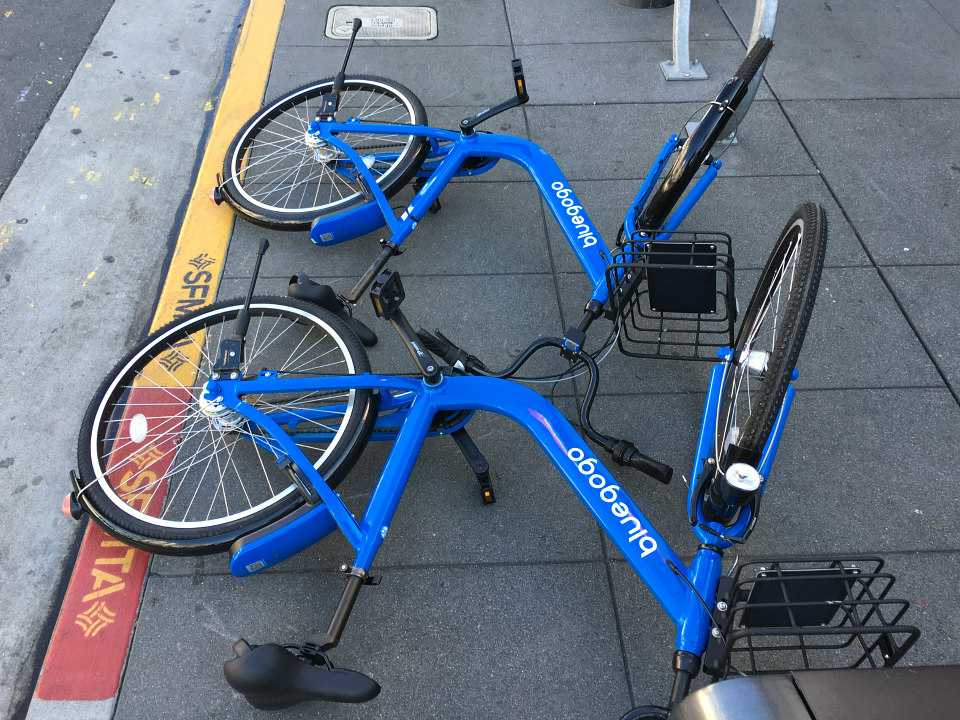 The survey should help identify gaps in service for those with disabilities, late night travelers, students, and areas where there are fewer public transit options. 
Another study should evaluate whether new mobility options are impacting the number of traffic collisions, identify ways to promote safety, and recommend methods to automate enforcement to "ensure more systematic adherence to traffic rules."
After the SFCTA board weighs in on the initial report and recommendations today, its feedback will be incorporated in a final draft, which will be taken up for approval by the board at a future meeting.