By
Hoodline
- Published on June 29, 2018.
Spending time in the Dogpatch? Get to know this San Francisco neighborhood by browsing its most popular local businesses, from a bakery to an ice cream shop.
Hoodline crunched the numbers to find the top places to visit, using both Yelp data and our own secret sauce to produce a ranked list of neighborhood businesses. Read on for the results.
1. Mr. And Mrs. Miscellaneous
Topping the list is Mr. and Mrs. Miscellaneous, a spot serving ice cream, frozen yogurt and more. Located at 699 22nd St. (between Third and Illinois streets), it's the most popular business in the neighborhood, boasting 4.5 stars out of 1,360 reviews on Yelp.
The local ice cream shop offers a rotating list of unique ice cream flavors. In the past, flavors have included Fruity Pebbles, chicory coffee, lemon sherbert and many more. Toppings like pineapple, hot fudge, sprinkles and toasted almonds will cost you an additional $1.
Additionally, you'll find sundaes and ice cream floats.
2. Hard Knox Cafe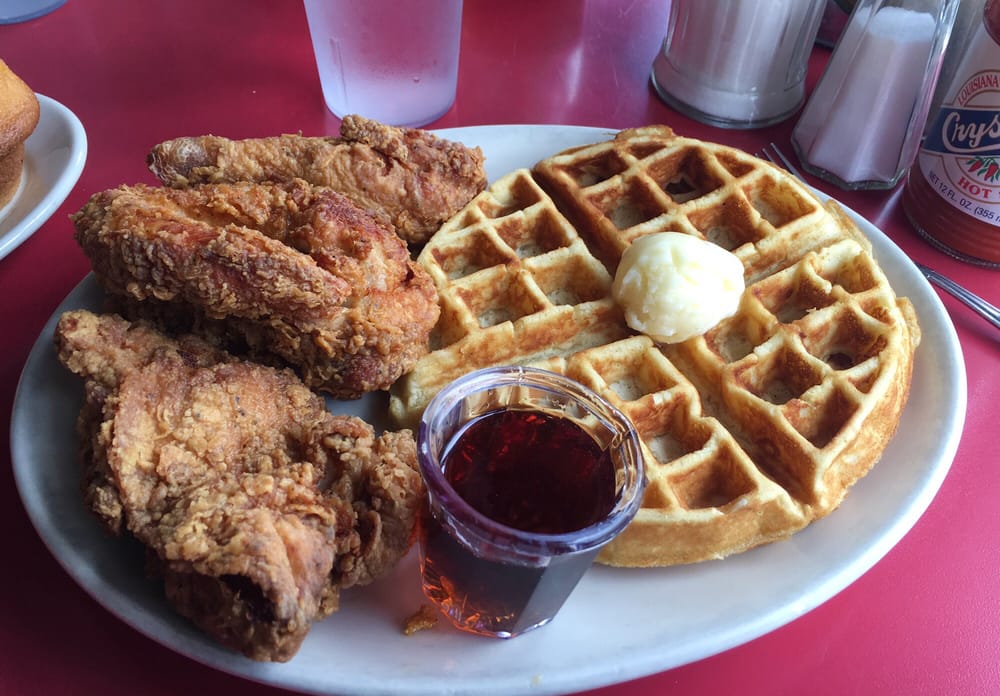 Next up is soul food and Southern spot Hard Knox Cafe, offering sandwiches and more at 2526 Third St. (between 22nd and 23rd streets). With four stars out of 1,988 reviews on Yelp, it's proven to be a local favorite.
Menu offerings include the Louisiana hot link sandwich, with beef hot links topped with lettuce and tomatoes served on a roll with mayo and mustard; barbecue pork spare ribs; and the Cajun meatloaf, fresh ground chuck served with gravy.
Side options range from collard greens and stewed cabbage to mashed potatoes and gravy, cut corn and others. (Check out the full menu here.)
3. Neighbor Bakehouse
Neighbor Bakehouse is another much-loved neighborhood go-to, with 4.5 stars out of 586 Yelp reviews. Head over to 2343 Third St. (between 22nd and 20th streets.) to see for yourself.
Sweet pastry options include the raspberry Violet twice-baked, pecan pear muffin, apple hand pie, chocolate claw and others. If you're more of a savory person, there are 10 options, like the everything croissant, mushroom tart and kimchee toast. (Check out the menu here.)
According to the business, you'll also find daily specials for pastries, breads and sandwiches. 
4. Wooly Pig
Check out Wooly Pig, which has earned 4.5 stars out of 575 reviews on Yelp. You can find the breakfast and brunch spot, which recently relocated from the Inner Sunset, at 2295 Third St. (between 19th and 20th streets.).
On the menu, expect to find four kinds of breakfast sandwiches, including Lieng's bagel, with smoked Alaskan salmon, capers, alfalfa sprouts, fresh cracked pepper and Sumi's bagel, with bacon, tomatoes, pickled jalapeños and sautéed red onions. Both come with a side of fruit and your choice of hummus or cream cheese. 
For lunch, chow down on the Wooly Pig — braised caramel pork belly, organic arugula and pickled shallots served on a toasted brioche bun; the Tiffany, with feta cheese, organic beets, French beans, eggplant, organic spring mix and yellow curry served on a garlic butter ciabatta; or a traditional banh mi with Sriracha aioli served on a garlic butter French roll. (See the menu here.)
5. Serpentine
And then there's Serpentine, a local favorite with four stars out of 1,430 reviews. Stop by 2495 Third St. (between 22nd and 20th streets.) to hit up the New American spot next time you're in the neighborhood.
The corner restaurant has a variety of options on its dinner menu, from Memphis-style barbecue wings, short ribs, a house burger, and more. Additionally, the eatery offers a wide range of dishes for brunch during the week and on the weekend, including eggs, sliders, salads, burgers and sandwiches. 
With a full liquor license, the Serpentine has a full service bar with cocktails, liquor, wine, beer and soft beverages. (Check out the menu here.)