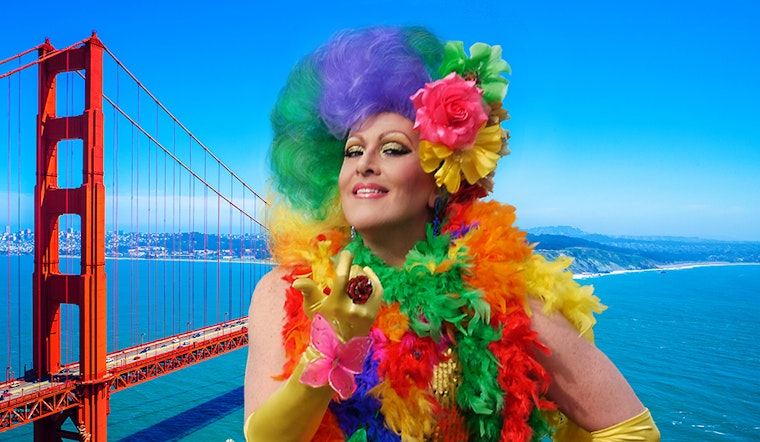 Published on June 20, 2018
On Thursday night Vanessa Bousay, a chanteuse who sings Broadway show tunes and American pop standards, will make her debut at Feinstein's At The Nikko in her new show The Man I Love.
Bousay is the alter-ego of classically trained baritone and Castro resident Erik Chalfant, who will also be seen in the show.
Vanessa, Chalfant recalls, was a sudden and unexpected creation.
"Vanessa made her first appearance by an invitation from a friend to participate in a fundraiser," he said. "I was asked to lip-sync in drag — I was horrified at the prospect of lip-syncing, as singing has always been such an important part of my life. And so I agreed to appear in drag, only if I could sing in my own voice. The audience loved it and the rest is her-story".   
Over the past few years, both Chalfant and Bousay have begun to amass a following among Bay Area audiences. Bousay has performed for five years at Martuni's, with the San Francisco Civic Symphony, and at Yoshi's. She has even sung the National Anthem at AT&T Park for the San Francisco Opera. As himself, Chalfant has also sung in a variety of venues.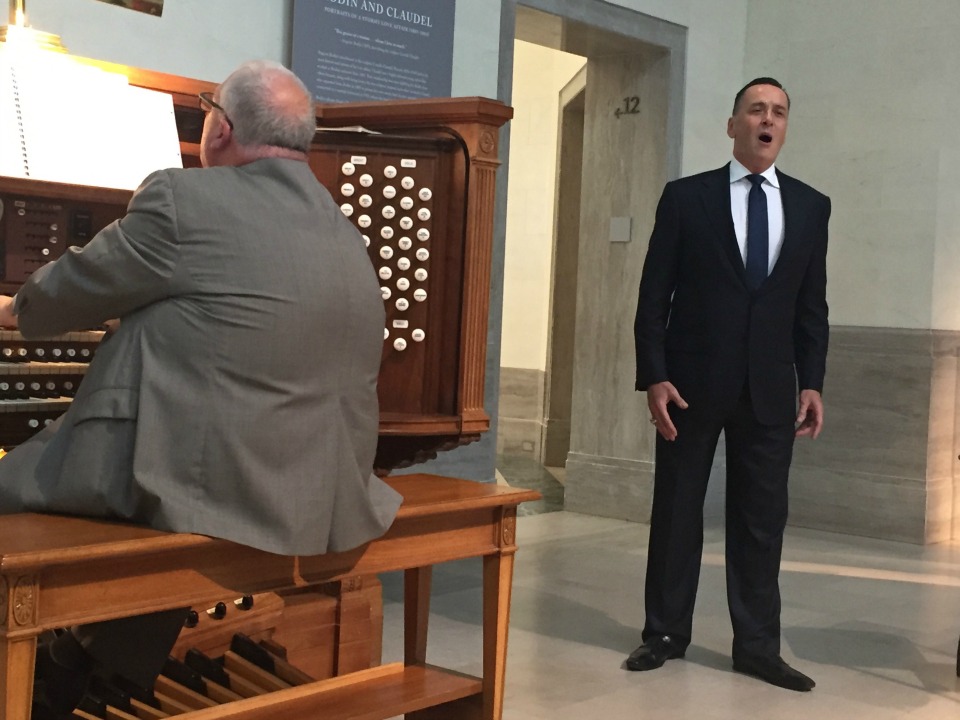 "In the past year I appeared at the Legion of Honor Museum as guest vocal soloist for an organ recital, in a solo song recital at the First Unitarian Universalist Society and in the unique character role of President Donald Trump in a musical satire show called Audacity," he said. "From portraying Vanessa Bousay to POTUS 45 certainly qualifies me for the gold star of range as a performer, I would say."
Chalfant said that he loves living in the Castro with his life partner Robert and notes that the neighborhood inspires him in a number of ways, including his music. 
"From every window in our home, I have the most extraordinary view all the way down Castro Street to the rainbow flag at Market," he said. "Not a day goes by that I am not immensely grateful to live in this mythological neighborhood with the man I love. The Castro is a place so rich in history for the LGBTQ community, and ultimately for all human rights. The winds of activism and freedom of self-expression still make that rainbow flag billow above Harvey Milk Plaza, and I think that electric energy is what draws the world to us."
And while many have bemoaned the influx of tourists to the Castro, Chalfant welcomes them. "As tourism has increased here in recent years, we were initially a little annoyed by all the gawkers and photo-taking," he said. "But now, it makes me rather emotional to see people from all over the world making such a point of coming to see this little slice of San Francisco."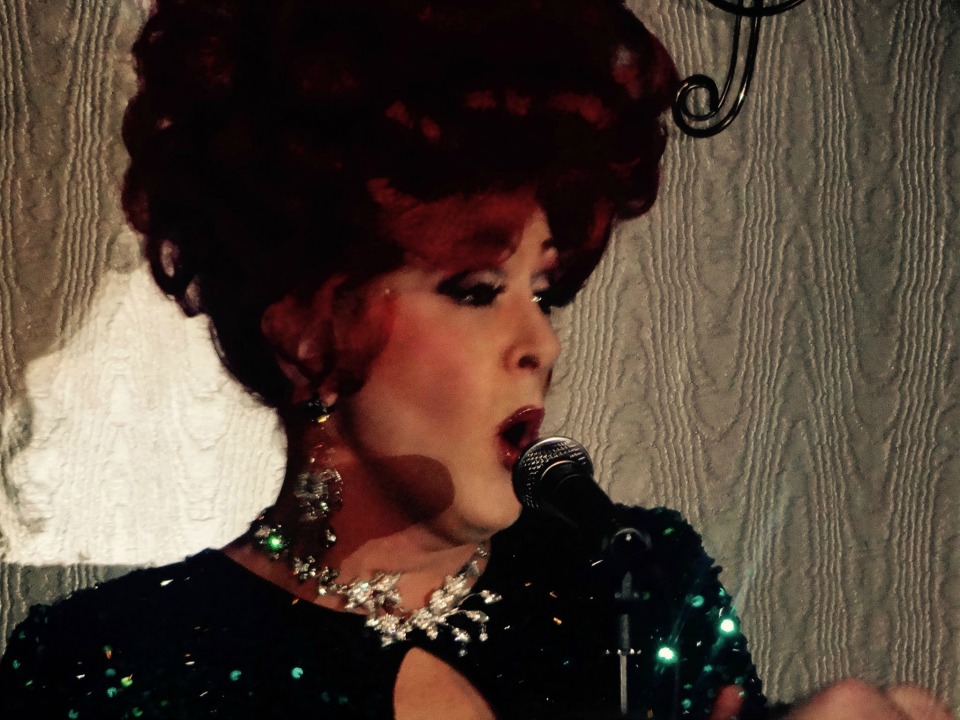 Chalfant said that he was excited to be making his Feinstein's debut this week.
"This is the pinnacle cabaret venue in San Francisco and a nationally recognized stage for major performing stars," he said.  "And they actually approached me! The exposure I am receiving just by being listed on Feinstein's calendar of shows is phenomenal, and I know that my loyal audience following is thrilled to support me at a new venue."
Chalfant described the concept behind the new show.
"The first half of my Feinstein's debut is kind of a best-of-Vanessa program," he said. "I actually reviewed all the song lists from the various shows she has sung across the years, and with some feedback from trusted audience members determined the favorites. Erik appears in the second half of the show and sings quite a broad sampling of repertoire including an opera aria."
The switch from Erik to Vanessa might provide audiences with a few laughs. "I will start the evening as Vanessa and transform into Erik midway, right on stage," Chalfant said. "To quote my voice teacher Phyllis Curtin, when asked in an interview about her approach to Salome's Dance Of The Seven Veils striptease: wait and see."
Though he's excited to be performing at Feinstein's, Chalfant said that his love for singing at Martuni's will always remain with him. 
"It is an entirely different feel from Feinstein's, and I appreciate each place for its respective vibe," he said. "Martuni's is definitely where I carved out my characterization of Vanessa and explored her repertoire. I have performed countless one-woman shows there, each with a specific theme, each one with a completely different musical program. I think the variety I offer has kept my audience coming back, and it certainly has satisfied my insatiable appetite for song rep."