Farmers, cocktails, sake and craft spirits: 4 mouthwatering events
If you love to eat and drink, this week offers several opportunities to explore the local food and beverage landscape. From a craft spirits tasting to a sake, sushi and sumo shindig, there's plenty to explore and enjoy if you're looking for something new.
Hoodline offers data-driven analysis of local happenings and trends across cities. Links included in this article may earn Hoodline a commission on clicks and transactions.
---
Summer Cocktail Party at Bar Fluxus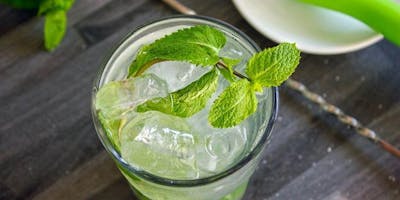 Sip seasonal cocktails and beers while dancing the night away at Bar Fluxus' Summer Cocktail Party. Featured beverages include some of the artsy bar's exclusives — including The Mistake, a tequila-based cocktail with a bittersweet red, lime, agave and an aromatized wine apéritif; and the Thanks Steve, a concoction of rum, whiskey, creme de cacao, curaçao and orange bitters.
Oakland's DJ Sef, a familiar face at City Nights, Holy Cow and other local clubs, will keep the music spinning. And underground street artist Zack Wiseman will be on hand to paint live and challenge revelers to games of chess.
When: Friday, June 8, 9 p.m.- Saturday, June 9, 2 a.m.
Where: Bar Fluxus, 18 Harlan Place
Admission: Free with advance tickets; $10 at the door
Click here for more details, and to get your tickets
SF Craft Spirits Carnival at the Metreon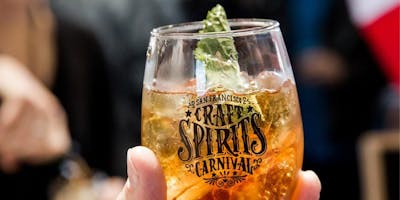 The eighth annual Craft Spirits Carnival takes place this Saturday and Sunday afternoons at the Metreon. With a complimentary glass in hand, guests will enjoy unlimited tastings of premium, handcrafted spirits from around the world.
When: Saturday, June 9, 1 p.m.- Sunday, June 10, 5 p.m.
Where: City View at The Metreon, 135 Fourth St., fourth floor
Admission: $100 general admission; $150 VIP access
Click here for more details, and to get your tickets
Sake Sushi Sumo Showdown at Spark Social SF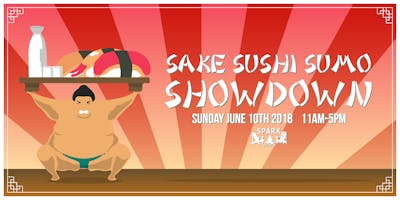 Head down to Spark Social SF food truck park for a Sunday afternoon celebration of three Japanese traditions: sake, sushi and sumo. Expect sake bombs, some of the Bay Area's most innovative sushi chefs, and multiple dohyō rings hosting friendly sumo wrestling matches.
When: Sunday, June 10, 11 a.m.-5 p.m.
Where: Spark Social SF, 601 Mission Bay Blvd. N
Admission: Children ages 10 and under receive free general admission; $5 general admission for adults; $15-$40 for additional experiences like sumo wrestling or all-you-can-drink sake
Click here for more details, and to get your tickets
CUESA's 25th Birthday Bash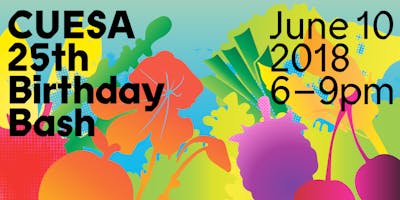 This Sunday evening, the Center for Urban Education about Sustainable Agriculture celebrates 25 years of nourishing the local community through farmers markets, educational programs and sustainably grown food.
To mark the occasion, all are invited to a birthday feast crafted by 45 of the Bay's top restaurants — including 4505 Meats, The Perennial and Starbelly — as well as 20 spirit companies, wineries and breweries — like Fort Point Beer Company, Oakland Spirits Company and Golden State Cider. Guests will mingle with farmers, chefs and change makers in the agriculture and culinary community, and enjoy live music, hands-on activities plus a few birthday surprises.
When: Sunday, June 10, 6-9 p.m.
Where: San Francisco Ferry Building, 1 Ferry Building
Admission: $140 general admission; $165 VIP access
Never miss a story.
Subscribe today to get Hoodline delivered straight to your inbox.